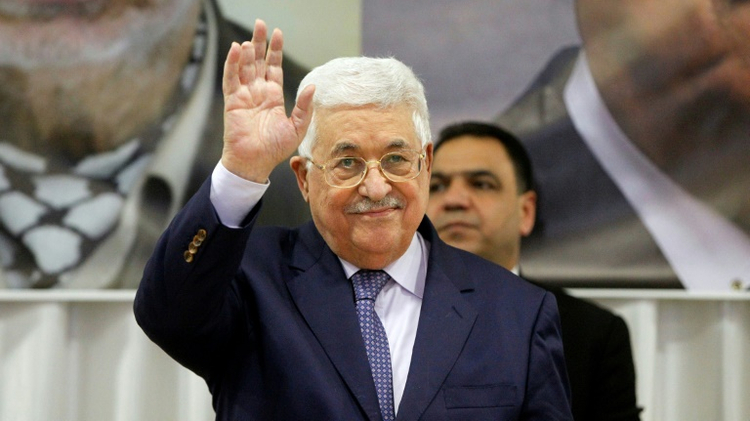 ☆
Paris Peace Summit to push for two-state solution: report
credits/photos : HAZEM BADER (AFP)
Palestinian president Mahmud Abbas, seen January 6, 2017, said, "Any statement or position that disrupts or changes the status of Jerusalem is a red line which we will not accept"
Summary statement also demands that Netanyahu, Abbas renounce officials opposed to the solution
The participants in the upcoming Paris peace summit will urge Israel and the Palestinian Authority to push for the so-called two-state solution based on 1967 borders, Haaretz reported Monday citing the event's summary statement a copy of which it managed to obtain.
Some 70 countries are expected to attend the conference in Paris, planned for January 15, organized by French President François Hollande.
While the Palestinians welcomed this initiative, the Israeli government has always been firmly opposed, saying it will not attend and arguing that only direct bilateral negotiations can be successful.
Both Jerusalem and Ramallah will be required "to independently demonstrate, through policies and actions, a genuine commitment to the two-state solution and refrain from unilateral steps that prejudge the outcome of final-status negotiations, in order to rebuild trust and create a path back to meaningful direct negotiations," the statement cited by Haaretz read.
Moreover, it calls on both Israeli Prime Minister Benjamin Netanyahu and Palestinian President Mahmoud Abbas to renounce those in their governments who oppose the two-state solution which would see the establishment of a Palestinian state alongside Israel.
US-brokered peace talks collapsed in April 2014 and the situation has since deteriorated, with the prospects of fresh dialogue appearing increasingly remote.