State Department orders reexamination of restrictions regarding granting of visas to young Israelis aged 21-26
Good news for young Israelis who are trying to obtain a visa for the US: US Secretary of State John Kerry Thursday decided to reexamine the US policy regarding the granting of visas to young Israelis aged 21-26, Al-Monitor site reported Friday.
According to a letter, sent by the assistant secretary of state for legislative affairs Julia Frifield to Rep. Nita Lowey, and obtained by Al-Monitor, "This is a goal of both the United States and Israel, and it would make travel easier for citizens of both countries."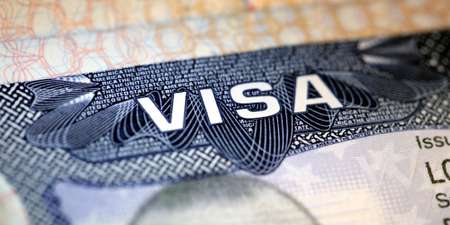 Lowey, who is a part of a group of lawmakers in the Congress that has been debating recently a bill that would label Israel a "major strategic partner" and would allow Israelis to travel to the US without a visa, said in a statement: "I am pleased Embassy Tel Aviv and the State Department will undertake this full review of visa policies and have committed to making it easier — not more difficult — for young Israelis to travel to the United States."
The Department of Homeland Security is also part of the working group, Frifield said.
Israel and the United States are at odds for years over the US Visa Waiver Program -- a collection of 38 other countries whose citizens don't need a pre-approved visa to visit America.
Israel has been pressing America to allow it to join the prestigious program, but its efforts have so far been in vain, and it has even seen a rise in the number of its citizens denied entry to the US.
One of the criteria for qualifying for the Visa Waiver Program is a non-immigrant visa refusal rate of less than 3 percent for the previous year.
According to State Department data, in 2013, 9.7 percent of Israelis – some 12,000 people - who applied for tourist visas were refused. The previous year, in 2012, only 5.4 percent of the requests were denied and in 2007 – only 2.5 percent.
"We have for years been waiting to drop below the 3 percent mark in order to obtain visa exemptions, but they keep raising the bar," a senior official told i24news last month. "In our view, this is being done artificially, with requests being denied for no good reason. In all other respects, we qualify for the program."
Washington denies it has made it more difficult for Israeli citizens to obtain 'B' visas, which allow foreign nationals to stay in the US for up to 90 days for travel or business purposes, and says Israel has not been let into the Visa Waiver Program simply because it has not met the requirements.
It has also pointed in part to Israel's treatment of Arab-American travelers, claiming discrimination of US citizens of Arab or Muslim backgrounds on entry into, or exit from, Israel.
Israel rejects the allegation, saying that under the Oslo agreements with the Palestinians, foreigners of Palestinian descent undergo a different entry protocol.