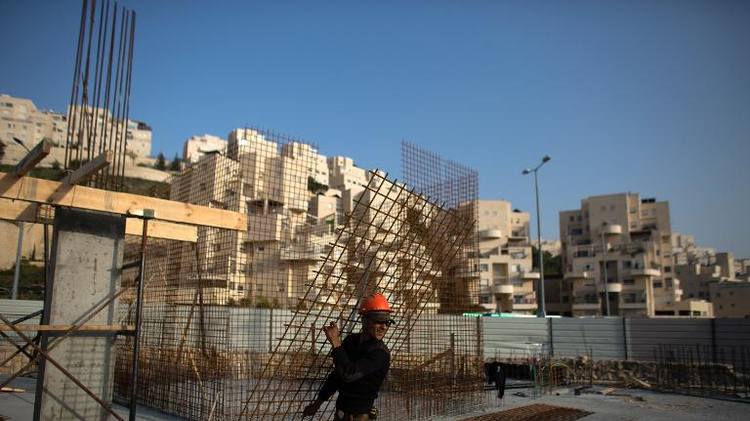 ☆
Israel's High Court rules in favor of Palestinians
credits/photos : Ahmad Gharabli (AFP)
A Palestinian labourer works on a new housing construction site in the Israeli settlement of Har Homa in east Jerusalem, on March 19, 2014
High Court of Justice orders to include Area C's Palestinians in planning committees; rejects State's claim
Israel's High Court of Justice ruled Monday in favor of a human rights organization's petition claiming the Palestinians who live in Area C of the West Bank, which is under full Israeli civil and security control, are discriminated against and excluded in matters of planning and building rights.
The State Prosecutor's Office claimed that the 300,000 Palestinians residents of Area C are not discriminated against and the Civil Administration promotes various plans for them, but the Court rejected the claim and ordered the state to submit, within 90 days, proposals to include the Palestinians in the planning procedures in Area C.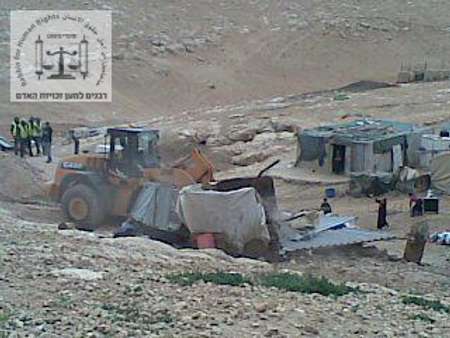 This is the first time the state will be obliged to allow Palestinians the same representation and say that Jewish settlers are given in the planning and zoning of their settlements in the West Bank.
In 2011 the village council of Ad-Dirat- Al-Rfai'ya located in the southern district of Hebron and Rabbis for Human Rights, along with several other human rights NGOs, submitted a petition to the Israeli Supreme Court against the Israeli Minister of Defense, the Israeli army's commander of the West Bank, the head of the Civil Administration and the High Planning Council requesting the reinstatement of a Palestinian local and district planning committees in Area C of the West Bank, which were revoked by force of Israeli military law in 1971.
The state argued Monday that any change to the 1971 military law will affect the fragile status quo in place since the signing of the Oslo Accord interim agreement in 1995.
State prosecutor Tadmor Etzion claimed the issue was a political one and therefore should only be decided in diplomatic talks between Israel and the Palestinian Authority.
"Matters such as: the granting of broad authorities, including the determination of the borders of localities, recognition of illegal building clusters, broad zoning changes, and the like, are topics the regulation of which should be carried out in the framework of the political contacts that exist between the State of Israel and the Palestinian Authority," the State argued.
Meanwhile, Israel's Communications Minister Gilad Erdan on Sunday said that Israel should begin "preparing for the declaration of Israeli sovereignty" over regions of Area C that have large Jewish populations.
Erdan's remark came after last week's announcement of an agreement between the PLO and the Hamas organization in Gaza for the establishment of a joint Palestinian government.