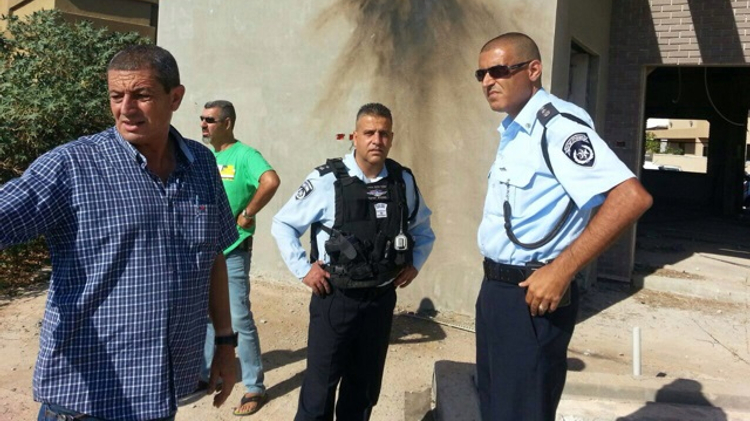 ☆
70 percent of Israelis living near Gaza have left
credits/photos : Police spokesperson
Sderot home hit by Gaza rocket
More than 400 families have requested assistance from the Israeli government to find temporary housing
70 percent of Israelis living in towns bordering the Gaza Strip have abandoned their homes because of ongoing rocket and mortar attacks coming from the Hamas-ruled enclave, Israeli daily Haaretz reported Monday.
Over the past three days more than 400 families have requested assistance from the Israeli government to aid them in finding housing farther north. While at the beginning of Operation Protective Edge these evacuations were dependent on non-governmental agencies and private donations, the state has decided to step in and support these communities' temporary stay away from high-risk areas.
Haaretz reports that 30 percent of those living near the Gaza Strip border opted to stay and 80 percent of residents living outside the range of mortar shells made the same decision.
A 4-year-old Israeli boy was killed in a mortar shell attack on Friday in Kibbutz Nahal Oz. News of Daniel Tragerman's death resulted in a shift in policy on behalf of the authorities who said they "would help all those who wish to evacuate their homes" temporarily.
Israeli officials were careful to note, however, that the new policy does not constitute an evacuation.
"This isn't 1948," an official told Haaretz. "These are arrangements for living away from home."
Last week, inhabitants of southern communities erected a tent in front of Israeli Prime Minister Benjamin Netanyahu's residence in Jerusalem to protest the ongoing rocket attacks.
"When missiles are fired at Tel Aviv, it's considered to be an escalation, but where border towns are concerned it's routine," a protester said.