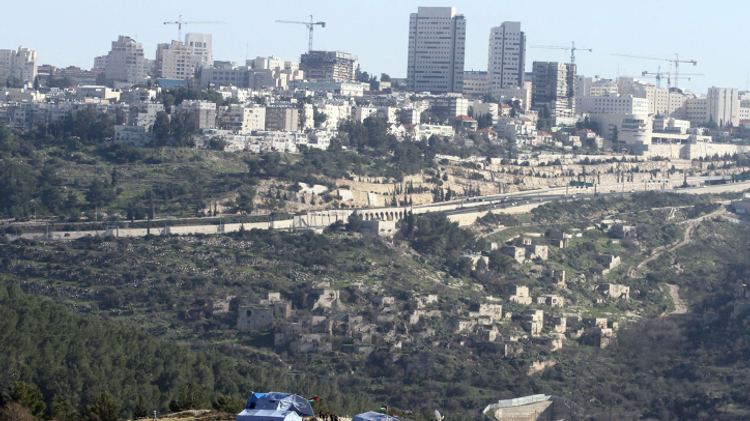 ☆
Report: Israel plans to confiscate 3,176 acres of Palestinian land
credits/photos : AFP
Beit Iksa seen from afar
According to Palestinian media, residents of West Bank village have until 2017 to evacuate areas involved
The Israeli army has reportedly informed residents of the Palestinian village of Beit Iksa that it intends to confiscate 3,176 acres of their land for military purposes, Palestinian media reported Saturday.
Beit Iksa is located northwest of Jerusalem in the West Bank less than a kilometer away from a main highway connecting Jerusalem to Tel Aviv.
Resident told Ma'an News Agency that soldiers distributed confiscation orders signed by the head of the IDF Central Command Gen. Nitzan Alon.
According to the report, the villagers have until the end of 2017 to evacuate the area, which currently houses 1,700 people. The orders also informed them that an IDF representative on Monday would visit the village to specify which parcels of land would be taken.
Beit Iksa village council head Saada al-Khatib told Ma'an that Israeli authorities had already notified them of the planned confiscation in 2012 and that Saturday's order was merely intended to emphasize the old order.
The report features a number of images purporting to show the order in question as well as maps highlighting areas that will be expropriated.
The IDF spokesman's office has decline to comment on the report.