☆
Israel's Defense Minister: We will thwart any attempt to arm our enemies
Israeli warplanes allegedly target ammo depots near Damascus
Moshe Ya'alon's comments follow alleged Israeli air strike in Syria; new Hezbollah smuggling routes revealed
Israel will thwart any attempt by others to arm its enemies, Israel's Defense Minister Moshe Ya'alon said on Tuesday.
His comments, made during a Knesset address, came two days after an alleged Israeli Air Force strike that bombed several targets on Syrian territory, including some in the vicinity of the Damascus international airport.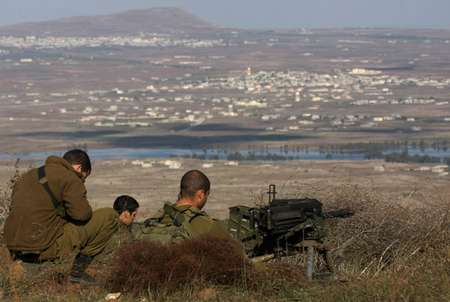 "Those who attempt to arm our enemies should know that we will reach every place, anytime and by any means, to thwart their plans," Ya'alon said. "We will not compromise on this issue and we will not allow red lines that endanger Israel's security to be crossed."
On Monday, Israel said it would not allow "sophisticated weapons" to fall into the hands of its enemies, after furious claims from Syria that Israeli warplanes carried out air strikes near Damascus.
The Jewish state refused to confirm or deny the strikes, but its forces have previously targeted weapons allegedly destined for arch-foe Lebanon's Hezbollah.
According to Arab media reports, Hezbollah announced that two of their members were killed in the airstrikes. Arabic news channel Al-Arabiya reported that one of the dead was a senior official from the group.
The two strikes on Sunday, including one on the country's main international airport, were fiercely condemned by Damascus, which called for UN sanctions against Israel.
Asked about the strikes on public radio, Intelligence Minister Yuval Steinitz refused to comment directly but stressed Israel's policy of preventing arms transfers to militant groups, echoing Ya'alon's statements.
"We have a firm policy of preventing all possible transfers of sophisticated weapons to terrorist organizations," Steinitz said, in a clear reference to the Shiite militant group Hezbollah.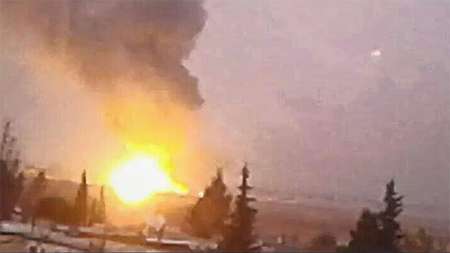 Syria earlier accused Israel of bombing its main international airport.
"This afternoon, the Israeli enemy targeted two safe areas in Damascus province, namely the Dimas area and the Damascus International Airport," the army said in a statement.
Both civilian and military aircraft operate at the airport, which lies southeast of Damascus near flashpoint areas including Eastern Ghouta, large parts of which are in rebel hands.
New Hezbollah smuggling routes revealed
The alleged Israeli air strike appeared to reveal new smuggling routes from Syria into Lebanon, a separate report by the London-based newspaper Asharq Al-Awsat said Monday.
The area that was purportedly bombarded is located roughly 40 kilometers from traditional Syria-Lebanon smuggling routes west of Damascus.
According to the report, Syrian opposition members said that the routes uncovered were used mainly for transporting weapons through towns and villages under Hezbollah rule. The area also featured a number of training camps for jihadists.
"The Dimas area contains weapons caches, including at least one with rockets," Rami Abdul Rahman, the founder of the Syrian Observatory for Human Rights, was quoted by Asharq Al-Awsat as saying.
Rahman noted that it seemed that Hezbollah was preparing a new shipment of rockets in the area that would eventually be sent to Lebanon.
Since the beginning of the bloody civil war in 2011, Israel was reported to have attacked Syrian military bases on a number of occasions, including raids reportedly targeting Iranian rockets bound for Lebanon's Hezbollah, however the Israeli government has declined to confirm the reports.