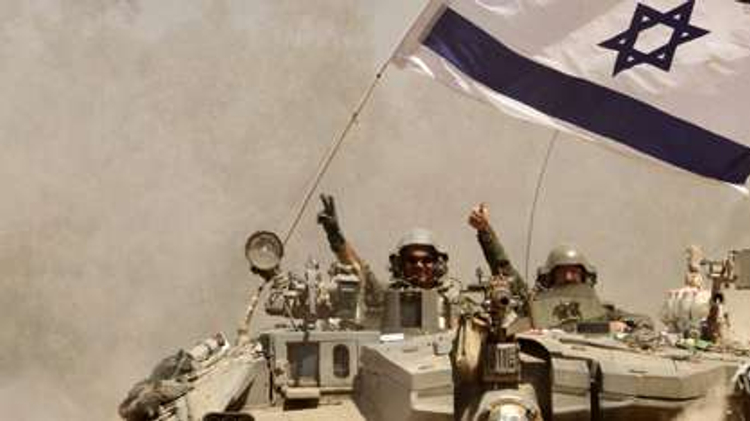 ☆
Six months later: Fewer Israelis think Israel won latest Gaza war
credits/photos : AFP
Israeli troops leave Gaza after Operation Protective Edge, August 6, 2014
Hamas says it wants to form military units in Lebanon; claims fired rockets into Israel during latest Gaza war
Six months after the war has ended and new public opinion polls, conducted for the Institute for National Security Studies, find that many Israelis have changed their mind in regard to the army's latest military operation in Gaza over the summer - Operation Protective Edge.
According to Israeli news site Ynet, the polls, which included 500 respondents from a sample representing the adult Jewish community of Israel, determined in July 2014 that 71 percent of Israelis believed the country was winning the ongoing campaign.
By the beginning of August that figure dropped sharply to 51%; today it stands at 46%.
On the other hand, the percentage of those who believed Hamas was winning the battle rose from 4% in August to 20% six months after the war was over.
When asked "What, in your opinion, is the right solution in the long-term for the Israel-Palestinian conflict," 54% of the web users and 49% of those polled on the phone answered "Two states for two peoples."
Meanwhile in Gaza, Hamas has been signaling it is ready to attack Israel also from the north.
According to some of the terrorist group's recent statements, Israel might have to prepare itself for the possibility that Hezbollah would no longer be the only threat coming from Lebanon.
During a Hamas news conference on February 5 in the Gaza Strip, senior Hamas leader Mahmoud al-Zahar called for the formation of military groups affiliated with Izz ad-Din al-Qassam Brigades (Hamas' armed wing) in Lebanon's Palestinian refugee camps. He demanded the Arab, Lebanese and Syrian fronts to allow al-Qassam to resist Israel from the north.
These units, according to al-Zahar, "will conduct the resistance (also) from northern Palestine and take part with us in liberating it."
Hamas also claims it already fired rockets from Lebanon into Israel, during last summer's war.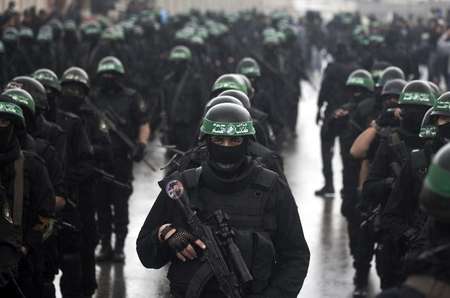 According to Israeli daily Haaretz's military analyst Amos Harel an article was published on Al-Aqsa TV's website, a Palestinian station identified with Hamas, by the station's news chief, Imad Zaqut, explaining that al-Zahar's statements show that Hamas wants the future conflict to be comprehensive, one in which Israel would be attacked from the north as well as from Gaza in the south.
Zaqut also said for the first time that a number of rockets fired into Israel from Lebanon during the Gaza war were launched by organizations operated by Hamas' military wing. The rockets, Zaqut wrote, were intended "to confuse the Zionist enemy's calculations. It seems that Hamas thinks and is planning for any future war to be all-out, that is, it will include a large part of the land of Palestine. The leadership began to prepare for this immediately after the battle in Gaza and possibly during it. In this context, ties were renewed between Hamas and Hezbollah … I believe that Zahar's statements were made in coordination with the highest levels of Hezbollah," Zaqut wrote.
The Tehran Times reported in the beginning of the month that al-Zahar has asked Iran and Hezbollah to supply the group with more financial and military aid to help it fight Israel.
"We stretch our hand of cooperation for materializing the Palestinian cause, because Palestine is an essential issue and more efforts should be put into it," al-Zahar said in an interview with Al-Manar TV channel.
He also asked Hezbollah leader Hassan Nasrallah to increase his group's cooperation and coordination with Hamas.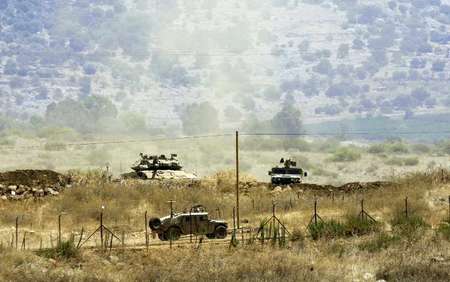 About two weeks ago, a letter purported to be from Mohammed Deif, the leader of Hamas' armed wing, appealed to Hezbollah to unite with Hamas in battling Israel. The letter, posted on the website of Al-Manar TV, suggested Hamas and Hezbollah were patching up their rift over the Syrian war.
Arab media reported Saturday that a meeting between Hezbollah and Hamas representatives was held in Lebanon to discuss renewed funding from Iran. No further information was provided.
Hamas, in political and financial isolation, announced in December that it had restored its ties with Iran, which was in the past a major supplier of military and financial aid to the group.
Last month, the head of the Iranian Parliament's Palestine committee said Iran was willing to arm Palestinians in the West Bank, in addition to Hamas in the Gaza Strip.