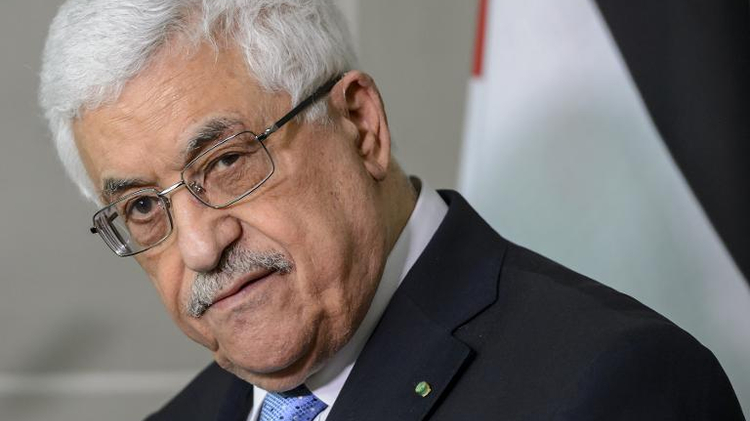 ☆
Palestinian Authority to intensify diplomatic campaign for statehood
credits/photos : Fabrice Coffrini (AFP/File)
Palestinian President Mahmud Abbas in Bern, Switzerland, on March 9, 2015
Palestinians feel 'no difference' between left and right; prepare to go to International Criminal Cour
The Palestinian Authority vowed Tuesday to step up their diplomatic campaign for statehood after an Israeli election in which exit polls showed Prime Minister Benjamin Netanyahu's Likud neck-and-neck with the center left.
"It is clear that Prime Minister Benjamin Netanyahu will form the next government, so we say clearly that we will go to the International Criminal Court in the Hague and we will speed up, pursue and intensify" all diplomatic efforts, chief negotiator Saeb Erekat told AFP.
"Neither Livni, Netanyahu's former partner, nor Herzog, the former leader of the opposition, are prepared to make peace," Omar al-Ghul, a political analyst affiliated with the Palestinian Authority wrote in the Palestinian daily Al-Quds.
"If anyone has doubts about this, they are invited to review the positions of Herzog and Livni to learn the truth about their stances."
"They are all not prepared to pay the price for peace and that's why the Palestinian leadership should be prepared for a fierce battle with the leaders of the Zionist Union," added al-Ghul.
Palestinian Authority President Mahmoud Abbas said last week that Palestinians would work with whoever is elected, he and other PA officials have been quoted in private conversations as saying that they hope Netanyahu and right-wing parties would not win the election.
"We hope Israeli voters will wake up and vote this man out of office," said a senior Fatah official to Al-Quds. "A vote for Netanyahu and the right-wing parties is a vote against peace and for more war and bloodshed."
The Palestinian news agency Ma'an also quoted Faisal Abu Shahlah, a senior Fatah official in the Gaza Strip, saying that Fatah feels "that there is no difference between the Left and Right in Israel and they share the same policy toward the Palestinian issue."
"That's why we should not pin any hopes on any of them."
Top Hamas official Ismail Radwan agreed with Shahlah, saying "we have no expectations from the elections because we don't differentiate between the Right and Left."
"They are all racing to further Judaize Jerusalem, build more settlements, continue the occupation and target our people."
Last month, the US voiced fears that the Palestinian Authority may be teetering on the brink of collapse because of a lack of funding, as Israel withholds taxes and donor aid stalls.
In January, Israel suspended $127 million in tax revenues which should have been transferred to the Palestinian Authority as punishment for its move to join the ICC.
The Palestinians' membership in the ICC, which takes effect on April 1, sets the scene for potential legal action against Israelis for alleged war crimes, in a move which has infuriated the Jewish state.