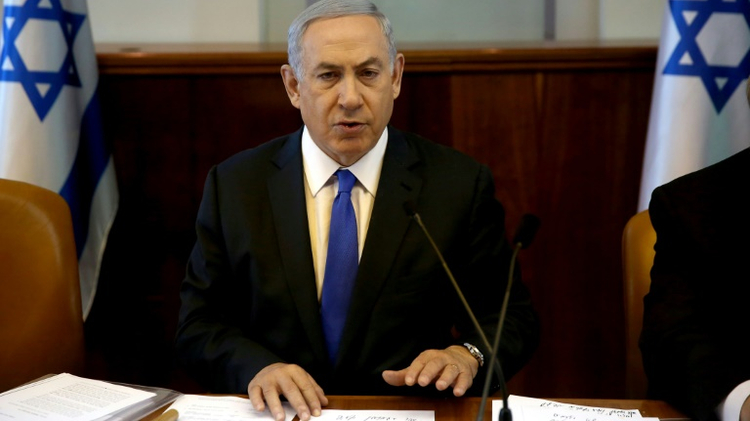 ☆
Nearly 70% of Israelis not happy with Netanyahu's handling of terror wave: poll
credits/photos : Gali Tibbon (POOL/AFP)
Israeli Prime Minister Benjamin Netanyahu attends the weekly cabinet meeting at his office in Jerusalem on January 10, 2016
Some 30 percent think Yisrael Beytenu's Lieberman is the right person to deal with Palestinian terrorists
Over two-thirds of Israelis (68 percent) said they are not happy with how their prime minister, Benjamin Netanyahu, is handling the ongoing wave of terror attacks, according to a poll ordered by Channel 2.
According to the poll, only 28 percent of the respondents were happy with the steps Netanyahu has taken to squash the violence, while four percent said they did not know or declined to respond to the question.
Unhappy with Netanyahu, it would appear from the poll that many Israelis (30 percent) would support Yisrael Beytenu leader Avigdor Lieberman as the right person to deal with the latest violence, which seen over 28 Israelis killed. A total of 156 Palestinians have also been killed in three months of attacks since October 1.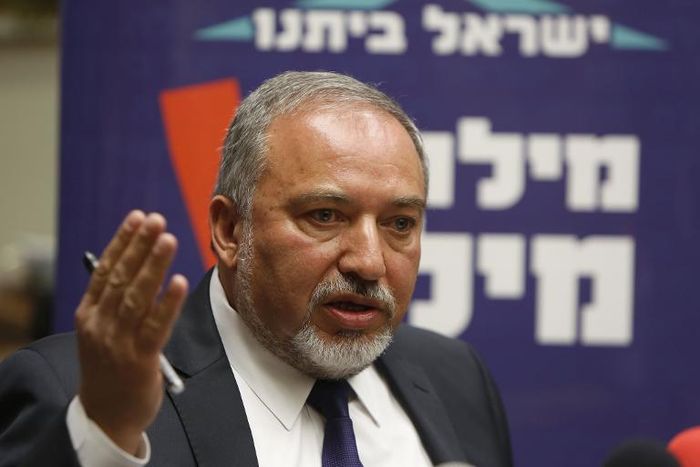 Next on the list was former IDF chief Gabi Ashkenazi, who received the backing of fifteen percent of the respondents, while 13 percent said Jewish Home leader Naftali Bennett is best suited to deal with matters of security.
Only 11 percent said Netanyahu is best qualified to handle Israel's security, while Opposition leader Isaac Herzog only got five percent of support on that issue, according to the poll.
The poll was conducted by pollsters Dr. Mina Tzemach and Mano Geva of and the Midgam Institute for the IPS Institute for Policy and Strategy and Ipanel, among 501 respondents who represent the adult population in Israel, including from the Arab sector.
In the latest attack, a Palestinian teenage girl tried to stab an Israeli guard at a West Bank settlement on Saturday but was shot dead, police said.
"A 13-year-old Palestinian girl with a knife in her hand ran toward the civilian security guard at Anatot (settlement)," police spokeswoman Luba Samri said in a statement. "The guard opened fire, gravely wounding her and medics pronounced her dead shortly afterward."
On Sunday a Palestinian teenager entered the southern West Bank settlement of Otniel and stabbed to death Dafna Meir, a 38-year-old nurse and mother of six, at her home.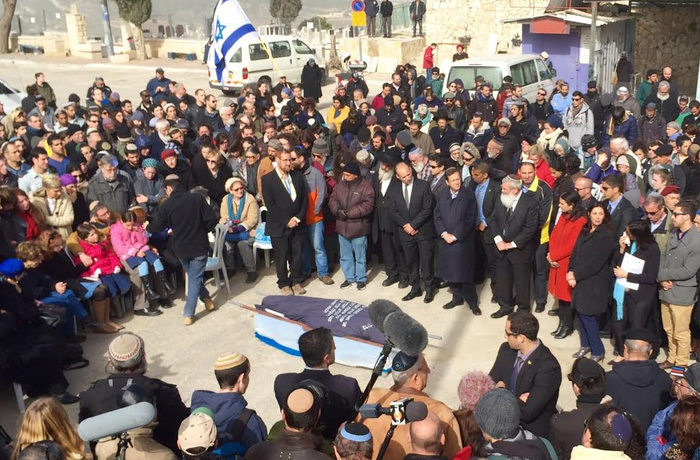 Netanyahu pledged that the alleged assailant's home would be demolished as a deterrent.
On Monday, a new knife attack on a street in Tekoa, another West Bank settlement, wounded a 30-year-old pregnant woman. The alleged assailant was 17.
Most of the previous knife attacks occurred in public places, including checkpoints and junctions. They regularly result in the death of the alleged perpetrator.
The latest settlement attacks further boosted tensions after months of unrest, raising fears of an escalation in violence as well as a harsh Israeli crackdown on Palestinians.
Israeli military chief of staff Gadi Eizenkot told a security conference on Monday that a crackdown, such as new restrictions on Palestinian workers, could push more Palestinians toward violence.
"It would be a bitter mistake to impose curfews and closures," he said. "That would work against Israeli interests."
Staff with agencies