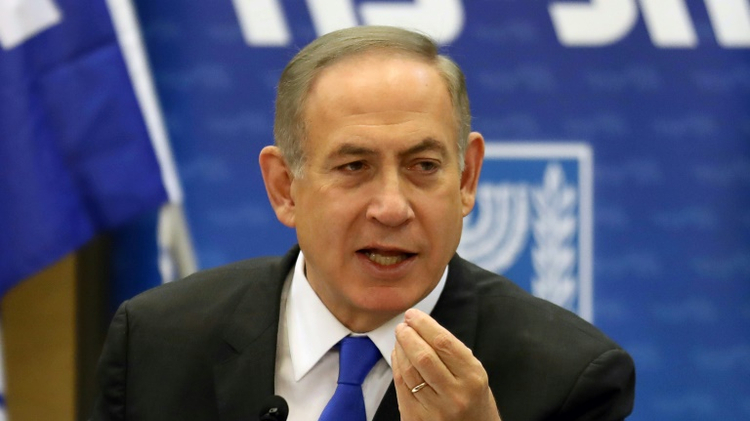 ☆
Israeli media tycoon named as central figure in Netanyahu graft probe: report
credits/photos : GALI TIBBON (AFP)
Israeli Prime Minister Benjamin Netanyahu speaks during a Likud faction meeting at the Knesset (Israel's Parliament) in Jerusalem on January 2, 2017
Netanyahu recorded making 'quid pro quo' pact with Israeli businessman: report
Israeli media tycoon Arnon (Noni) Mozes has been named as a central figure in a graft probe currently brought against Prime Minister Benjamin Netanyahu, Channel 2 news reported Sunday, with the two men reportedly caught in audio recordings engaging in negotiations over a 'quid pro quo' arrangement that would have provided benefit to the mogul's Yedioth Ahronoth newspaper in exchange for more favorable coverage for the Prime Minister.
Mozes is reportedly being investigated under caution along with Netanyahu over the deal. He is said to have been questioned in the case last week and released under certain conditions.
The daily Ha'aretz newspaper earlier on Sunday reported that Israeli police are in possession of "a series" of audio recordings which appear to confirm suspicions that the Prime Minister made a mutual benefit arrangement with the Israeli businessman that would help him maintain power in exchange for "achievements estimated to be worth a fortune."
According to Channel 2, Mozes had recorded a conversation in which Netanyahu offered to limit circulation of Yedioth Ahronoth's top competitor, Yisrael Hayom, in exchange for more favorable coverage.
Yisrael Hayom, Israel's largest daily newspaper, is owned by US billionaire and Netanyahu confidante Sheldon Adelson.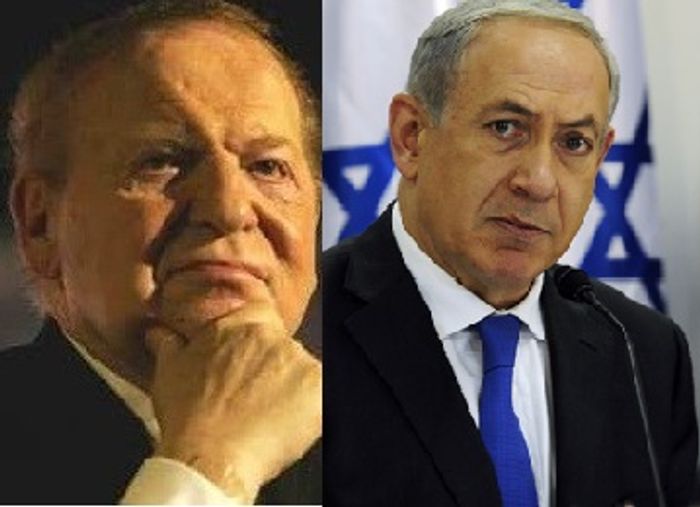 The television report said the recordings had been brought to the attention of Attorney General Avichai Mandelblit months ago, but could not say when the recorded conversation took place.
Mendelblit and State Prosecutor Shai Nitzan are said to believe that while the scandal has far-reaching political implications, it is legally ambiguous, Channel 2 reports, echoing reports by  Israeli broadcasters on Friday that the allegations would likely cause "a public storm" and "public anger", but might not necessarily lead to an indictment.
Ha'aretz cited sources close to the Prime Minister as saying he was surprised by the quality of the evidence against him in the case.
Netanyahu was questioned under caution by police for the second time in a week on Thursday night in what media outlets say is a corruption probe which also involves separate accusations that the premier had for several years accepted gifts worth tens of thousands of shekels from wealthy film producer Arnon Milchan.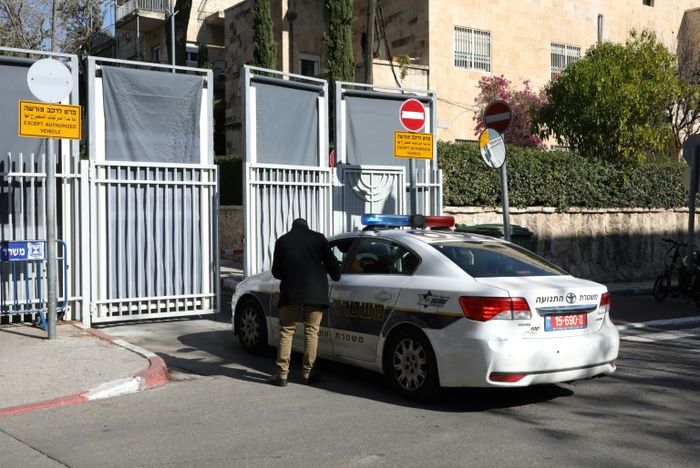 Netanyahu's lawyer Attorney Yaakov Weinroth on Friday dismissed the possibility of criminal charges over accepting cigars from Milchan, saying that "any reasonable person" understands that a "close friend" giving cigars as a gift was not a criminal offense.
Coalition head and close Netanyahu confidante also defended the premier, saying Sunday that while he is sure nothing would come of the case, the Prime Minister would be able to remain in power even if indicted.
"There's won't be an indictment. But even if there's some situation like that, which I don't see happening, the prime minister, as opposed to a minister, can still remain in power," Bitan told Army Radio .
But opposition lawmakers were not convinced, with Shelly Yachimovich of the Zionist Union party saying accepting gifts from a "sugar daddy...is the definition of graft," and Tzipi Livni saying the leader has "lost the moral right to be prime minister."
Netanyahu has denied any wrongdoing, saying repeatedly that "there will be nothing because there is nothing".
(Staff with agencies)