☆
Netanyahu hires Republican strategist for election campaign
American Advisers in Israeli Elections
i24news exclusive comes on heels of Likud accusing Israeli left of breaking campaign financing laws
Israeli Prime Minister Benjamin Netanyahu has hired a Republican strategist to boost his campaign's new media game plan, i24news has discovered.
Vincent Harris is an American conservative political strategist, considered to be the Republican Party's new media wonder child. In the past, he worked with Senator Ted Cruz, an avid critic of US President Barack Obama.
Interestingly, three weeks ago Harris posted a picture on his Instagram account with members of the Likud party.
Harris was in Israel advising the Likud party's new media team, something the party confirmed to i24news.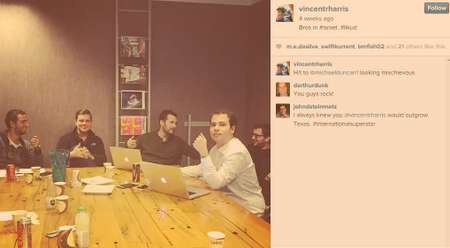 Netanyahu has in the past made use of other Republican advisers to boost his election campaign, including GOP consultant Arthur J. Finkelstein in 1996.
News of Harris' involvement in Netanyahu's campaign comes on the heels of the Likud accusing the Israeli left of breaking campaign financing laws by using foreign funds to promote "radical leftist" political propaganda via the V15 organization.
V15, which stands for "Victory 15," describes itself on its website as a "supra-party movement that was established by a group of young Israelis along with the announcement of elections" in December. The V15 is dedicated to bringing political change in Israel.
The group says it wants to "take Israel onto a new path" and that it "does not belong to or promote any particular political party."
"The Likud can say whatever they want – if you repeat a lie again and again it doesn't make it try," Poli Brunstein, a campaign manager for V15, told i24news. "V15 is a campaign that comes from Israelis that are working alone with their ideas, enthusiasm and motivation. [It] has nothing to do [with] foreign policies."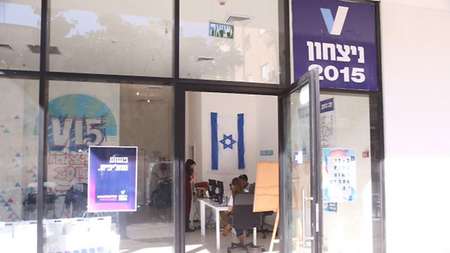 However, right-wing entities claim the campaign is backed by US officials linked to Democrats aiming to topple Netanyahu.
According to the report, the claims are based on the fact that One Voice, a group that seeks to promote Israeli-Palestinian dialogue that is working together with the V15, is using a consulting firm led by Jeremy Bird, an American political strategist who worked for Obama's political campaign in 2012.
The latest scandal follows Likud Knesset members Ofir Akunis, Miri Regev, Tzipi Hovotely and Yariv Levin's allegations that the center-left Labor-Hatnua unity party (known as the Zionist Union) was illegally tied to the V15 movement.
Likud lawyer David Shimron on Sunday said that "the people who stand behind V15 have a direct connection to the Zionist Union and Labor Party."
"The law doesn't allow foreign entities to donate to parties because foreign citizens can then donate to organizations or corporations that [in turn] donate to the parties," Likud MK Regev said regarding the allegations. "There's an illegal connection."
Zionist Union leader Isaac Herzog has meanwhile come out against the accusations, calling them "lies" that demonstrate how the Likud is panicking ahead of the fast-approaching elections.
"I understand [the Likud]: After six years, it is very hard to lost one's power and step down, but this is exactly what will happen," Herzog said Sunday evening. "We have no connection to any organization or any outside campaign aiming to replace Netanyahu. This is a total lie."
A Haaretz poll released on Monday showed Herzog's Zionist Union trailing just behind the Likud party, the latter having gained an advantage since a similar survey was held last month. If elections were held today, the Likud would win 25 seats, whereas the Zionist Union would win 23.