When making peace is child's play
Updated on
08/10/2016
2:03:35 PM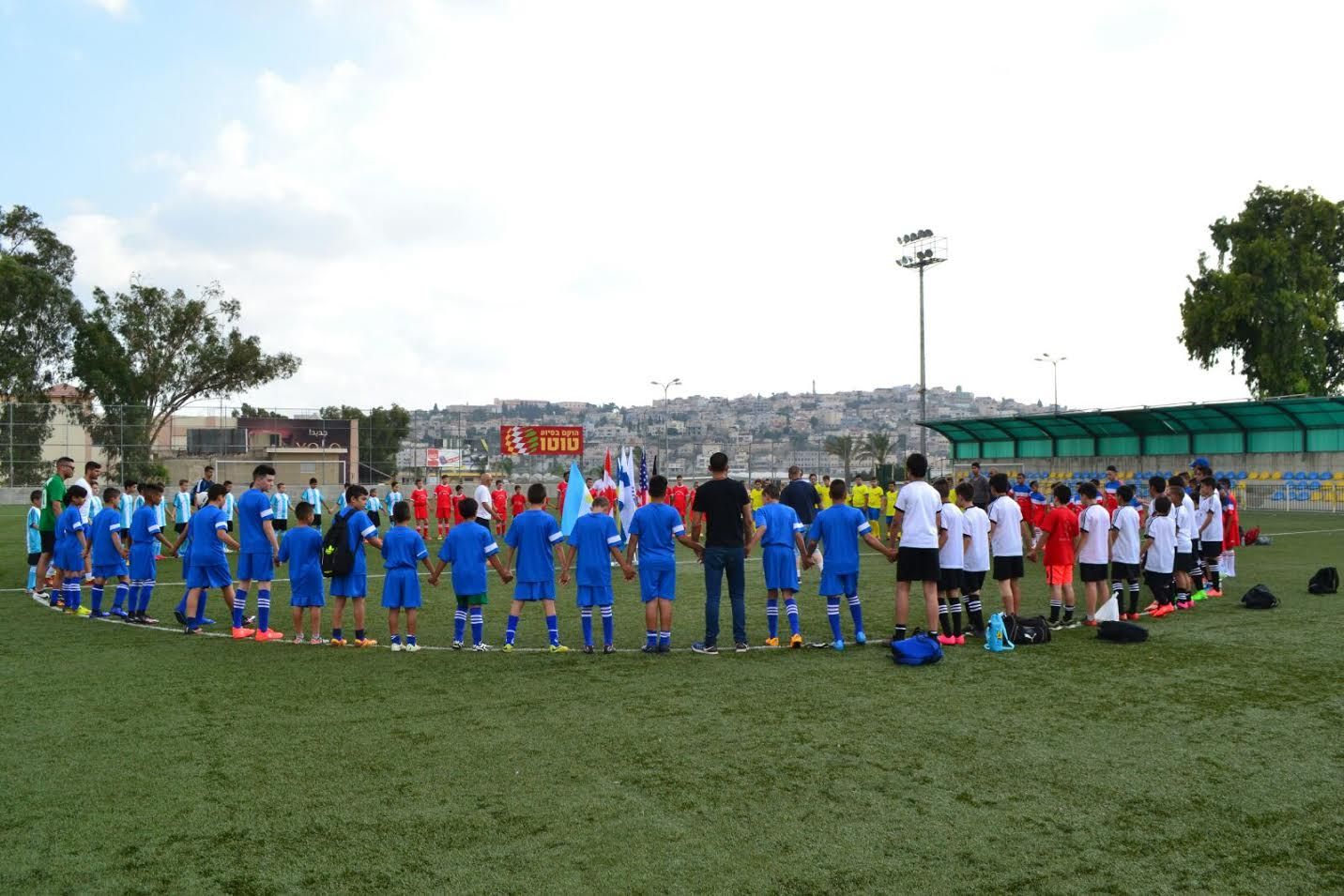 Jewish and Arab children take part in the Soccer for Peace summer camp run in conjunction with Givat Haviva
Courtesy
Soccer for Peace summer camp in north Israel brings together Jewish and Arab children in framework of dialogue
"If I was able to spend four days living in peace with Jewish children, why can't the adults do the same?"
Zakaria Mahameed, who is coordinating the Soccer for Peace summer camp in the north of Israel this year, recounts how a young Arab boy who once took part in the initiative asked him this simple yet poignant question. After i24news was awarded exclusive access to the first day of this year's camp, it's easy to understand how that boy could ask such a question.
Soccer for Peace is a US-based non-profit organization that since 2005 has been organizing overnight camps that provide intensive soccer training and dialogue workshops for Arab and Jewish children in Israel. This year the camp is being held in partnership with Givat Haviva - a center striving for a shared future that aims to build an inclusive, socially cohesive society in Israel by engaging divided communities in collective action.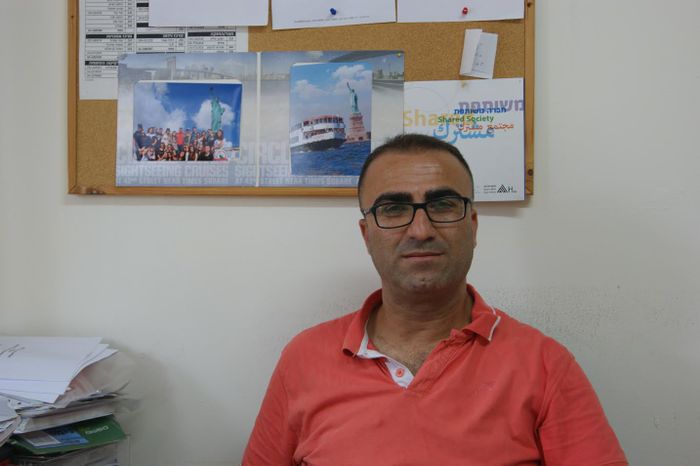 "The idea behind the camp is to bring together children who live within close proximity of each other but because of cultural divides don't have the opportunity to interact in a safe and welcoming environment," says Stephanie Daon, resource development director for Soccer for Peace. Most of the money to fund the camp comes from generous American donors or foundations that feel passionately about a shared society in Israel, meaning that the participants' families only pay a symbolic fee to attend.
Although the camp is currently only offered to boys, Daon says that by next year the organization hopes to include girls in the camp.
"When Jewish and Arab children meet at a young age it makes a difference and it changes their opinions. They learn to respect each other," Mahameed tells i24news on the first morning of camp as he sits in his office taking care of last-minute arrangements. Mahameed says that while things don't always run smoothly, there is always an atmosphere of dialogue. "There are quite often crises, but we learn from these crises."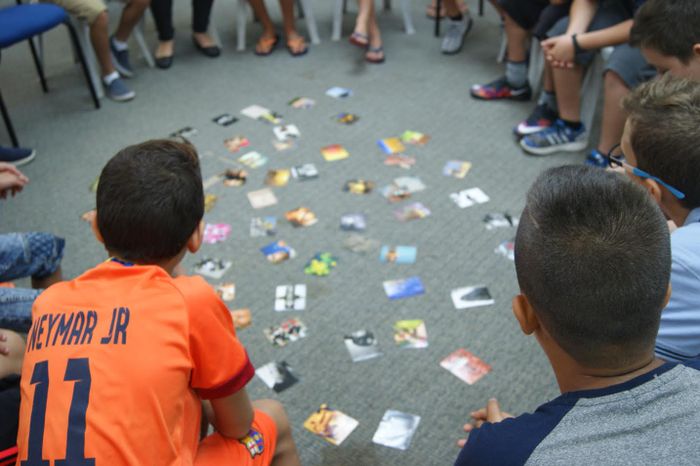 At the start of the four-day camp, the participants - 100 boys aged between 10 and 12 from the communities around the town of Hadera in northern Israel - are split into teams comprised of both Jews and Arabs. On the last day, these teams, which each represent a different country, will compete in a final tournament and the winner will receive a trophy.
Soccer is understandably a large part of what the camp is all about, but there is plenty more to it than that. From the outset, the Jewish and Arab children, some of whom have never had the opportunity to interact with people from outside their own communities, were busy getting familiar with one another in various getting-to-know-you and dialogue sessions.
"The children teach each other," Mahameed explains. "Instead of focusing on the conflict, we encourage them to talk about the positives and all the things that bring us closer together."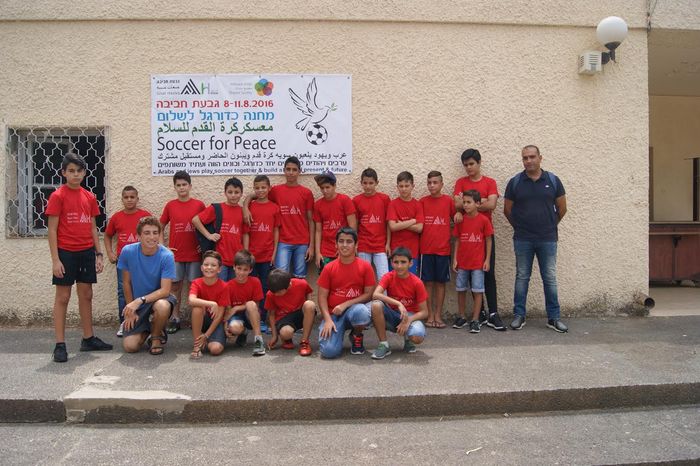 All the children have the opportunity to express themselves in a way they feel comfortable with and this is why they are all encouraged to speak their own language without feeling embarrassed or judged.
Language and communication are obviously important, but the camp's head soccer coach believes that sport is a powerful enough tool to bring people together. Fayad Shalabi, who built the original soccer curriculum, says that in order to play soccer you don't really need to talk, you need to play. "You can put a group of children in a room together and it will take them a long time to get to know each other, but if you ask them to play soccer they will connect with each other straight away."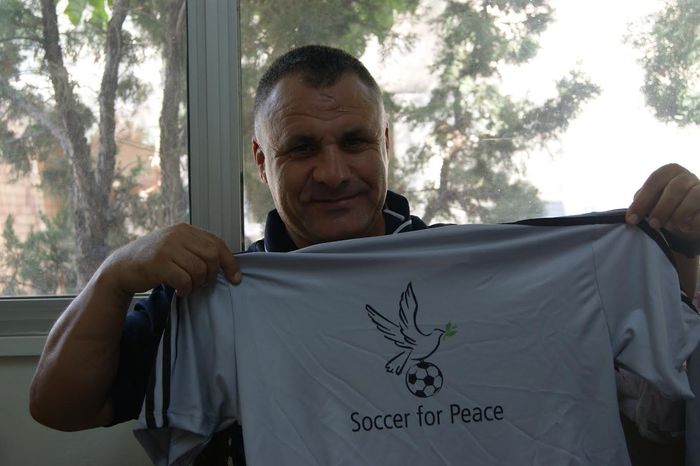 Sisay Sahari, a young soccer coach from the nearby town of Pardes Hana, brought most of the boys in his soccer group that he coaches to the camp because he says they can learn a lot from it. "Sport is something that we all have in common, irrespective of color, gender and race. Those things don't matter," he says passionately. "Sport is what unites everyone."
Sahari, an Ethiopian Jew, says that while he wants the children to enjoy themselves he also sees the camp at a great opportunity for them to learn valuable lessons. "They come because of their love of soccer. Luckily that makes it much easier to integrate learning important values into the experience and I'm very much in favor of that."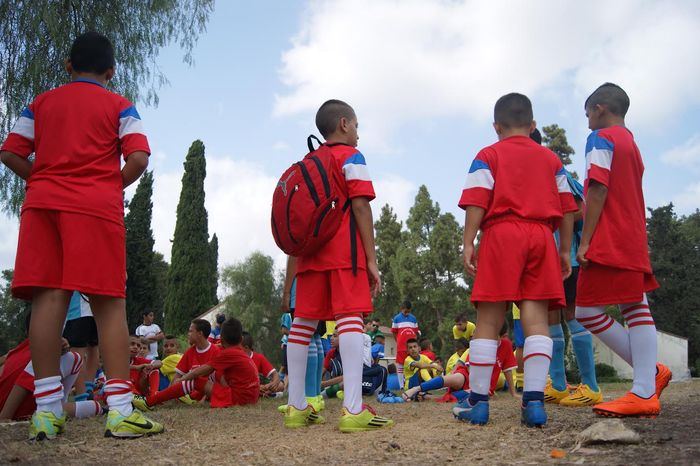 He also sees the camp as an investment in the future of the country. "At the end of the day we all live in this country together. That's just how it is. So if you are familiar with the other side you don't have to believe everything you see on the news because you know what they are really like."
It's not only the organizers and staff who are excited about the prospects of the camp. Ten-year-old camp participant Ameer Hussni from the Arab town of Barta'a, says that while he does get the opportunity to speak to Jewish children in his everyday life, he is looking forward to building better connections. "I love football and I want to win the competition, but I also want to make new friends."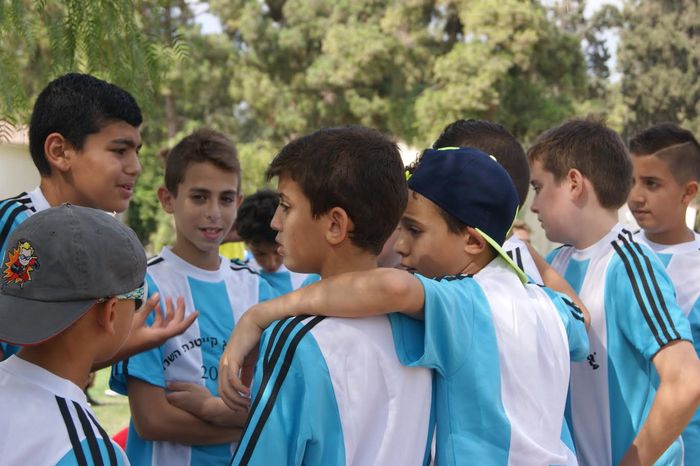 Yotam Shamban, a ten-year-old Jewish boy from Pardes Hana, explains that this is the first time he will be sleeping away from home at camp, but he is not nervous or scared at all. "It's not the first time I've been in contact with Arab children but this is the first time I've had the opportunity to be up close and personal with them as part of an official framework," he says. "I hope that it promotes the concept of peace between us all."
For anyone who follows the news closely in Israel it's easy to believe that the country is as divided as ever. However, in the tranquil surroundings of Givat Haviva, Soccer for Peace is painting a picture that is quite the opposite of what the headlines portray.
Yonathan Cohen is a web editor for i24news