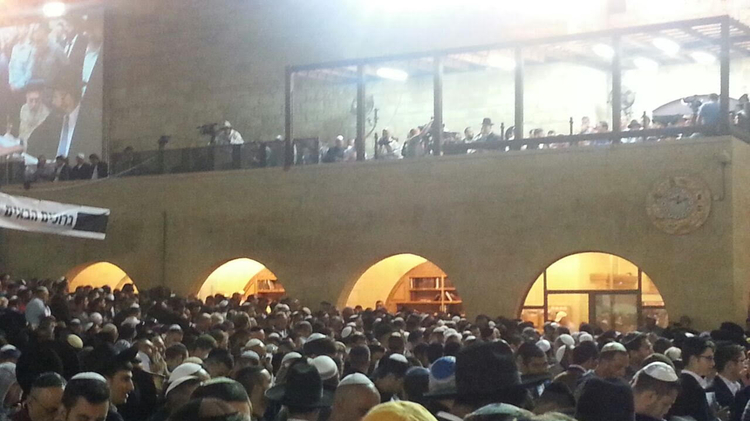 ☆
Thousands pray at Western Wall in Jerusalem ahead of Yom Kippur
credits/photos : Courtesy of Daniel Haik
Jewish worshipers hold communal prayers for forgiveness, or selichot, held a day before Yom Kippur, October 10, 2016
Prayers were held under heightened security measures following a deadly shooting attack in Jerusalem
Thousands of Jewish worshipers gathered at the Western Wall in Jerusalem Monday evening for communal prayers for forgiveness, or selichot, held a day before Yom Kippur, the Day of Atonement.
The holiest day on the Jewish calendar, Yom Kippur begins Tuesday evening at sundown. Prayers were held under tight security in Jerusalem, where two people were killed on Sunday in a shooting attack.
Police spokesman Mickey Rosenfeld said that various Israeli police units, including border police, special units, and undercover officers, would be mobilized throughout Jerusalem from Monday to Wednesday evening, with emphasis on public squares, synagogues, and areas where thousands are expected to gather.
Rosenfeld said that the Israel police had no specific indications or intelligence of an attack, but that forces were "prepared to respond, if necessary, to any incident."
Such security measures are standard during holidays, despite the recent shooting.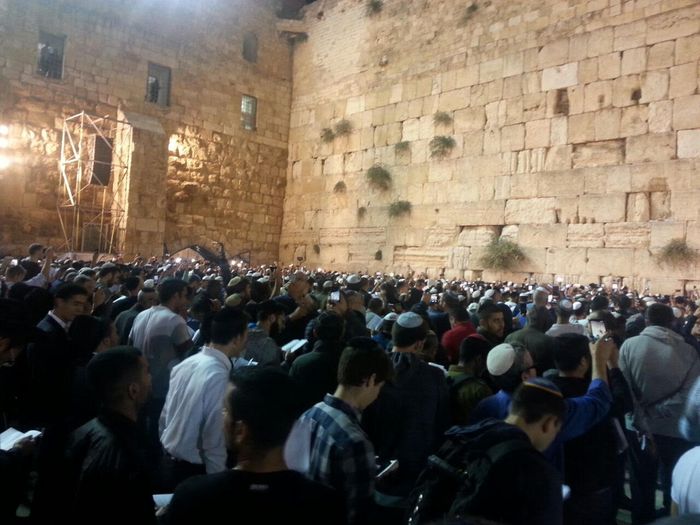 Israel also enforced a 48-hour closure on border crossings to the West Bank and Gaza Strip, with exceptions only for medical emergencies and humanitarian cases, an Israel Defense Forces' statement said.
A wave of violence that began in October last year has picked up over the last weeks, with a deadly shooting attack on Sunday killing two and wounding six others near the Ammunition Hill site in Jerusalem.
Two people were killed and six wounded in the attack. The victims who were killed were named as 60-year-old Lavana Malihi and 29-year-old policeman Yosef Kirma.
A gag order has been placed on details of the investigation, including the name of the shooter.
Jerusalem resident Jeremy Grynpas said that while tensions are high after the shooting, it will not impact his daily routine or holiday plans.
"People are used to it. A shooting is a bit different. But I think about last year when [attacks] were really every day. So compared to last year it's not as bad," Grynpas said.
"During the holidays you easily forget this sort of thing happens," he said. "So the shooting was a strong reminder that it does."