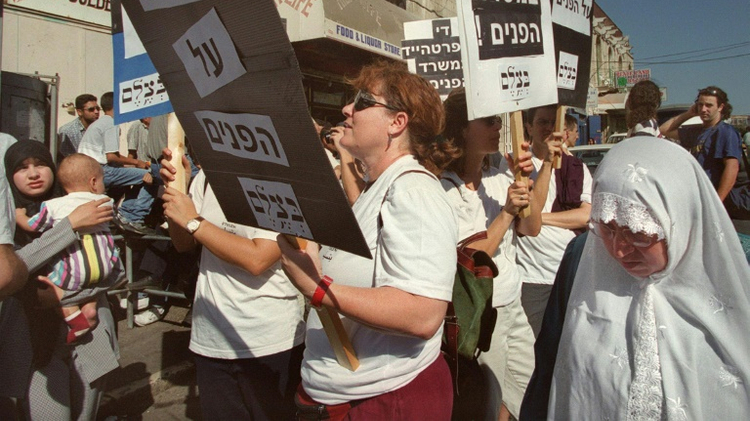 ☆
Israel Labour activist files 'treason' police complaint over NGO's UN testimony
credits/photos : Menahem Kahana (AFP/File)
Israeli human rights activists from the B'Tselem group, which documents violations of human rights in the Palestinian territories, march in east Jerusalem
Complaint alleges B'Tselem worked to harm State sovereignty, has taken steps that could cause war.
An activist for Israel's opposition Labour party has filed a police complaint against left-wing human rights organization B'Tselem accusing them of treason after the organization's director criticized Israel's settlement activities in the West Bank before the United Nations last week.
Attorney and Labour activist Yuval Mor Musli submitted the complaint accusing B'Tselem of 'treason' as listed in Israel's criminal code. The complaint alleges that the organization has worked to harm the sovereignty of the State, give land away to a foreign entity, and has taken steps that could cause a war, the Times of Israel reported.
B'Tselem head Hagai El-Ad's testimony at a special meeting of the UN Security Council on Israeli settlements outraged many Israeli lawmakers, including Prime Minister Benjamin Netanyahu, who issued a scathing rebuke of the organization. 
Left-wing Zionist Union lawmaker Itzik Shmuli also criticized the group's participation, telling Israel's Channel 2 News that to "rush to biased UN institutions is unhelpful, as it does not advance a solution here in the Middle East [and] it mostly advances the libel and demonization of Israel."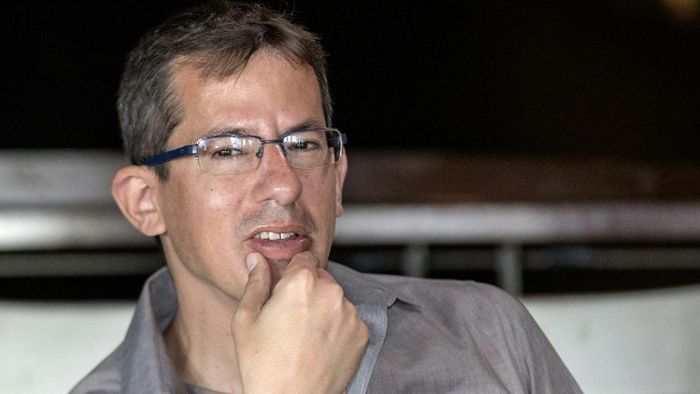 Netanyahu slammed El-Ad, who he said had joined the chorus of smears against Israel," and was trying to obtain through "international compulsion" what his organization has been unable to obtain through democratic elections in Israel.
But El-Ad defended his testimony at the international body in an interview with Israel's Army Radio on Sunday, saying that "the occupation isn't an internal Israeli issue, but a major international issue."
"I didn't speak against my country, but against the occupation," he said, according to the Times of Israel. "The determined action of hundreds of thousands of Israelis against an occupation that's about to turn 50 is the best way to bring about change."
There are currently at least 570,000 settlers living in the West Bank and east Jerusalem, which the Palestinians hope to make the capital of their future state.
The Security Council declared Israeli settlements in the West Bank to be illegal in a resolution adopted in 1979.
(Staff with agencies)