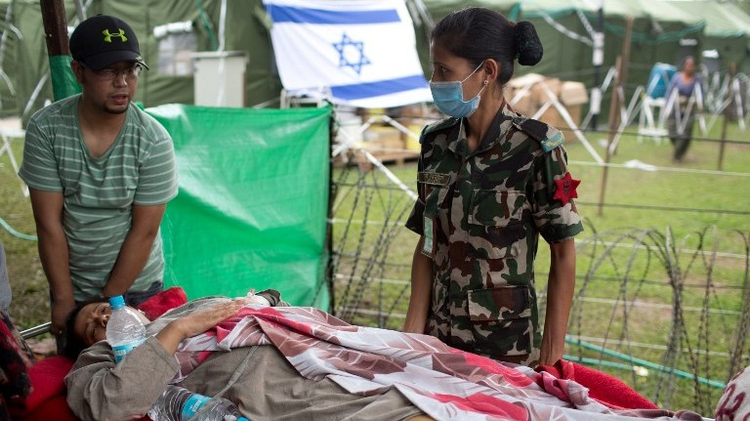 ☆
WHO to honor Israel as first to achieve top rank for foreign medical teams
credits/photos : Menahem Kahana / AFP
An injured Nepalese woman arrives on stretcher to be treated at the Israeli field hospital in Kathmandu on May 1, 2015, following a 7.8 magnitude earthquake which struck the Himalayan nation on April 25
Honor comes as Israel finds itself on the receiving end of foreign aid to help fight fires across the country
The World Health Organization (WHO) will honor the Israel Defense Force (IDF) Medical Corps' emergency field hospital as the best worldwide, after becoming the first country in the world to receive the UN agency's highest possible ranking for disaster response teams.
Israel was earlier this month designated the world's first Type 3 field hospital capable of managing "complex inpatient referral surgical care, including intensive care capacity."
Deputy Minister of Foreign Affairs and Likud-party lawmaker Tzipi Hotovely will accept the honor on behalf of Israel at a three-day conference in Hong Kong on the UN health body's new classification initiative.
Israel has long been recognized as leaders in the field of disaster response, having deployed missions to assist in humanitarian crises around the world, including in Haiti, Nepal, the Philippines, and Japan.
The recognition comes as Israel now finds itself on the receiving end of significant foreign aid to assist in battling a wave of fires burning throughout the country.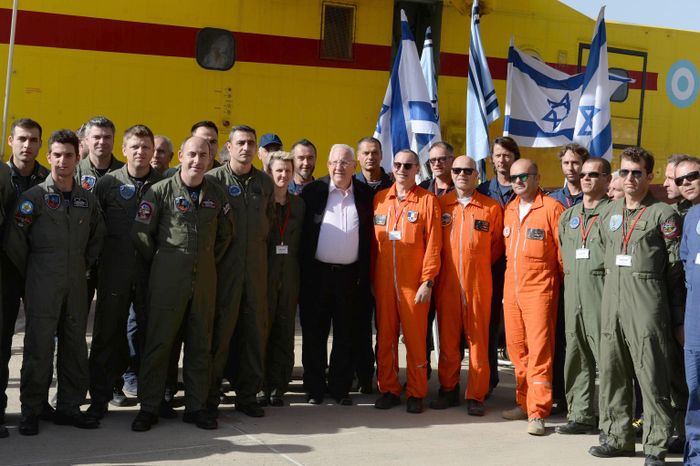 Egypt, Jordan, Turkey, Azerbaijan, France, the United States, Greece, Cyprus, Italy, Great Britain, Croatia, Russia, and the Palestinian Authority have all sent assistance to supplement some 250 Israeli firefighters and soldiers who have been working for days to extinguish the flames in what has described as the "largest firefighting operation [in Israel] since the Carmel Disaster."
The Carmel disaster in 2010, the deadliest fire in Israeli history and claiming 44 lives, started on Mount Carmel, located just south of Haifa, burnt 50 square kilometers (12,000 acres) and destroyed 74 buildings.
However, the growing numbers of fires has not only stretched Israel's capacity to deal with them but has also raised questions over the lessons learned since the devastating 2010 blaze.
Read more:
- Analysis: Why the world needs 'masters of disasters' like Israel