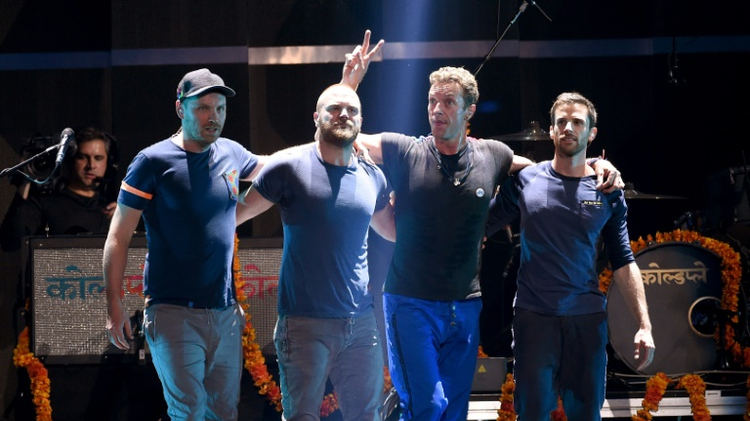 ☆
Coldplay planning unprecedented Israeli-Palestinian 'peace concert' at Dead Sea
credits/photos : Ethan Miller (Getty/AFP/Archives)
Coldplay musicians (left to right) Jonny Buckland, Will Champion, Chris Martin et Guy Berryman en concert à Las Vagas lors du festival iHeartRadio, le 18 septembre 2015
The band will reportedly arrive two weeks before the shows to record a song with Israeli, Palestinian artists
British pop-rock band Coldplay will play two unprecedented "peace concerts" for a mixed Israeli-Palestinian crowd in November 2017, Israel's Channel 2 news reported Monday.
The back-to-back concerts are scheduled for November 3 and 4, and will be held at an outdoor location north of the Dead Sea, with tickets to be sold both in Israel and the Palestinian territories.
The report did not give specific details on the venue, saying only it is an "agricultural area" in the disputed West Bank, in Area C, which is under full Israeli administrative and security authority.
The aim of the concert, the television report said, is to promote human rights and coexistence.
Other musicians, including ex-Pink Floyd front man Roger Waters and the late Leonard Cohen, have tried to use their music and starpower to bring together Israelis and Palestinians.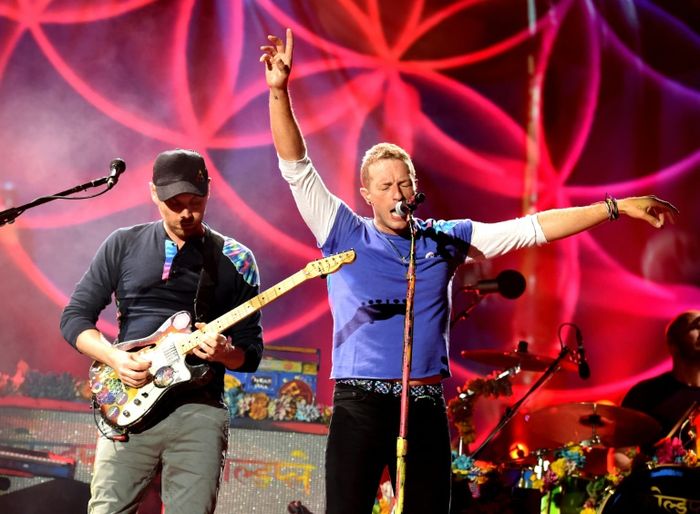 Waters, a vocal BDS supporter, played a concert at the Israeli Jewish-Muslim peace village Neve Shalom in 2006. Cohen, who died in November, tried unsuccessfully to arrange a show in the Palestinian territories when he played in Israel in 2009.
But Coldplay's initiative will be unprecedented for such a major act, the report said, with 50,000 tickets to go on sale for each of the two shows.
The band will reportedly arrive in Israel two weeks before the scheduled concerts to record a song together with Israeli and Palestinian artists.
The band's frontman Chris Martin visited Israel in November immediately after headlining the Global Citizen Festival in Mumbai, India, prompting speculation of a planned gig in the Holy Land.
Martin's visit apparently included a tour of the Negev desert region, with media speculating he was scouting locations for the next Global Citizen Festival.
Chris Martin photographed in Israel with Dov Litvinoff, the head of the Tamar Regional Council | via @ranboker pic.twitter.com/ZQifomV5Gn

— Coldplaying (@coldplaying) November 21, 2016
Israeli promoters have over the years tried to secure a Coldplay concert in the country, where the band has a huge following.
Coldplay's "Up & Up" music video was directed by two young Israeli artists: French-Israeli director and videographer Vania Heymann and photographer Gal Muggia.
According to some reports, the band have been offered as much as $5 million for a single show.
(Staff with agencies)