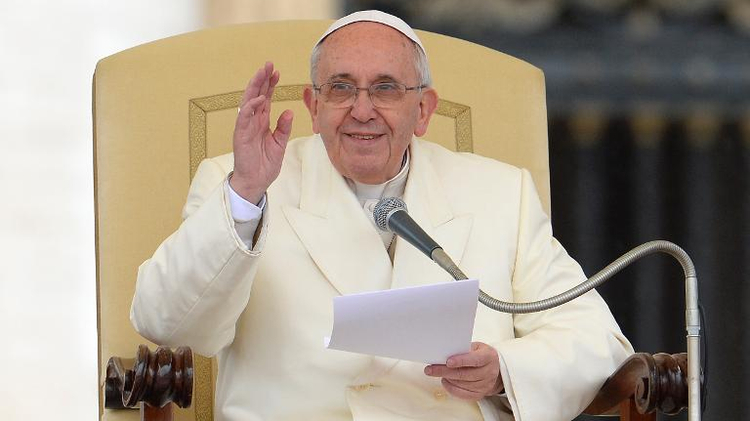 ☆
Vatican denies reports Pope Francis cancelled Israel visit
credits/photos : Andreas Solaro (AFP/File)
Pope Francis blesses the crowd during his general audience at St Peter's square on January 22, 2014 at the Vatican
Foreign Ministry source says historic visit nixed due to labor strike; Vatican calls reports a trial balloon
Vatican officials on Friday have denied reports claiming Pope Francis has decided to cancel his planned visit to Israel in May as a result of an ongoing labor dispute within Israel's Foreign Ministry.
The director of the Holy See Press Office Father Frederico Lombardi said "The strike may create difficulties but for now there is nothing further as far as were concerned."
Citing an unnamed source at the ministry, The Times of Israel reported on Thursday that the pope's scheduled trip was cancelled because most of the Foreign Ministry's workers are presently on strike and would therefore be unable to make the necessary arrangements for the visit.
The cancellation will likely have measurable economic ramifications due to lost tourist revenue, the source told The Times of Israel.
"The current strike is a problem that may lead to complications with regards to trip preparations," Lombardi further added, specifying that "the Holy See never spoke of cancelling this very important visit."
A spokesperson for the Foreign Ministry confirmed that due to the strike, scheduled foreign visits like the pope's in May would be complicated, if not impossible.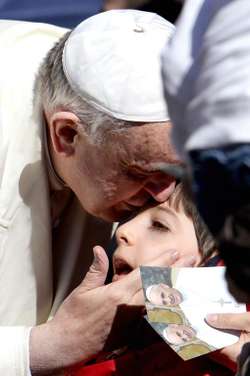 The pope's itinerary has not yet been finalized, but he was expected to arrive in Israel from neighboring Jordan on the morning of May 25 to meet Israeli President Shimon Peres, Prime Minister Benjamin Netanyahu and heads of local religious communities. He was originally invited to visit the Holy Land by Peres in April, and by Palestinian Authority President Mahmoud Abbas, who met him on Oct. 17.
Vatican sources told i24news they were not aware that the visit had officially been cancelled and characterized the news as a trial balloon by workers to pressure ministry management. The official also said that as far as he knew, the visit will take place as planned.
A source in the Foreign Ministry's Workers Union noted on Twitter that while the visit was "at risk," it had not been officially cancelled.
British Prime Minister David Cameron was also forced to cancel his visit as a result of the same labor dispute. Cameron was scheduled to address the Knesset on March 12.
Francis's visit was intended to coincide with the 50th anniversary of Pope Paul VI's visit to Israel in 1964. It would have been the second time he visited the country, having come once before in 1973 during the Yom Kippur War.
The ministry's Workers Union, which is demanding higher salaries and better working conditions, has been in a series of strikes since last July. Talks between the union and the Finance Ministry came to a standstill earlier this week, which led to the Foreign Ministry announcing a new a set of measures. Among these are refusals to provide consular services to Israeli citizens abroad, diplomatic passports, and organizing visits of foreign officials.
(with AFP)