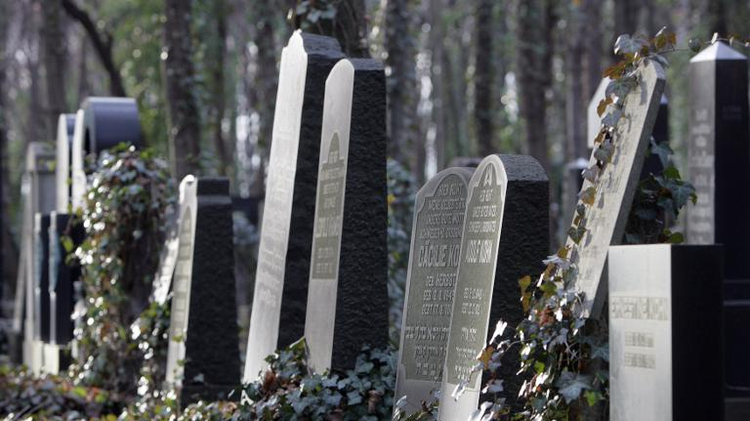 ☆
Israel to introduce underground burial tunnels
credits/photos : John Macdougall (AFP)
Tombstones at Berlin's Jewish cemetery in Weissensee, on December 7, 2006
Local burial officials consider a new method to counter land shortage
Israel's burial society – Chevra Kadisha – announced a plan to begin burying people in underground chambers, in the latest attempt to counter cemeteries' land shortage.
Chevra Kadisha is planning to construct burial tunnels under the existing Givat Shaul Cemetery in Jerusalem, as well as another set of catacombs beneath Mount Carmel, near Haifa, in the north of the country, Ynet reported.
In recent years, Chevra Kadisha attempted multi-level burial, but it had proven widely unpopular with the public.
The new plan will be presented at an upcoming international Jewish gravediggers' conference, which will be held in Israel next month.
The conference will raise issues facing Jewish burial procedures around the world, as well as reveal the first "green" cemetery in Israel. About 600 people, including chief rabbis, ministers and Jewish officials from around the world, are expected to attend.