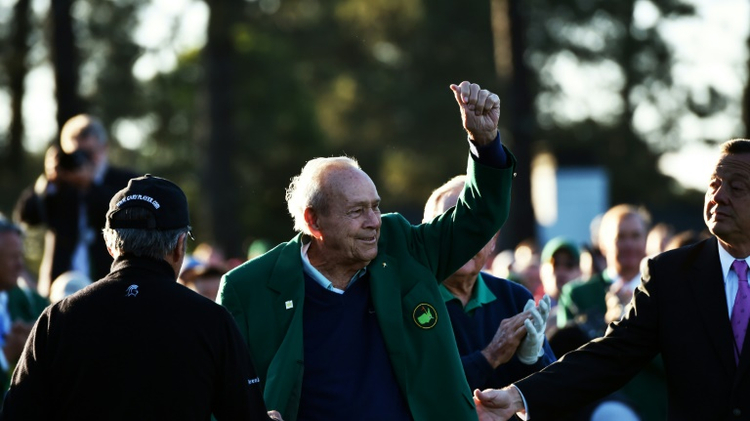 ☆
Golf great Arnold Palmer dies at 87
credits/photos : Nicholas Kamm (AFP/File)
US golfer Arnold Palmer became the first major US sports celebrity endorsement star, the role made for him in the 1960s
A statement from his company said that he passed away while waiting for cardiac surgery
Arnold Palmer, the golf great whose charisma and common touch drew a legion of fans known as "Arnie's Army" and propelled the game into the mainstream, died Sunday at the age of 87.
Palmer's longtime assistant Doc Griffin confirmed the player known as "The King" had died at University of Pittsburgh Medical Center Presbyterian Hospital.
A statement from his company said that he passed away while waiting for cardiac surgery when his condition degraded.
"We just lost one of the incredible people in the game of golf and in all of sports," 18-time major champion Jack Nicklaus said.
"He has always been a fighter and he never gave up on anything. He didn't give up even now. Maybe his body did, but I know Arnold's will and spirit did not."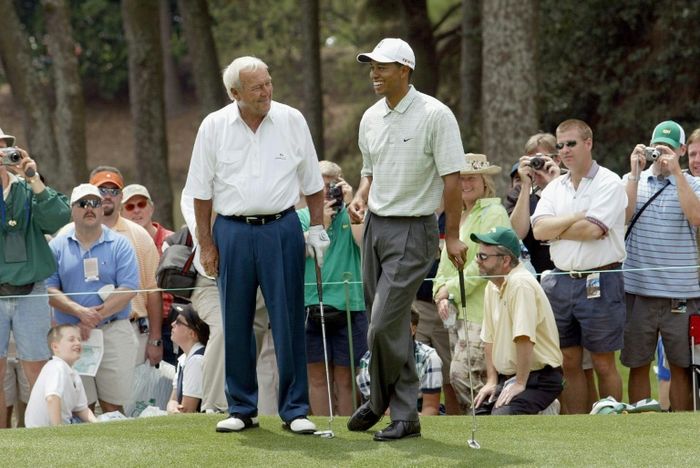 Born in Latrobe, Pennsylvania in 1929, Palmer began golfing at age four, as his father was a greenskeeper at the Latrobe Country Club.
Palmer captured seven major tournaments during his illustrious career, taking The Masters four times (in 1958, 1960, 1962 and 1964), the British Open twice (in 1961 and 1962) and the US Open once (in 1960). He play in The Masters for 50 consecutive years, Sky News said, and amassed 92 championships in professional competition.
His favorite drink, a combination of iced tea and lemonade, now bears his name in the United States.
His go-for-broke style, raw athleticism and unorthodox swing enthralled fans, and he became one of golf's first television superstars, helping make the sport accessible to a much wider audience. He also co-founded the Golf channel.
His rise -- along with that of Nicklaus and Gary Player -- set the stage for the sport's huge broadcast rights fees and prize money riches, which were later enhanced by the success of Tiger Woods.
"Thanks Arnold for your friendship, counsel and a lot of laughs," Woods said on Twitter. "It's hard to imagine golf without you or anyone more important to the game than the King."
US president Barack Obama joined the world in fondly remembering Palmer, tweeting a photo of the two putting in the Oval Office, with the caption "Here's to The King who was as extraordinary on the links as he was generous to others. Thanks for the memories, Arnold."
Here's to The King who was as extraordinary on the links as he was generous to others. Thanks for the memories, Arnold. pic.twitter.com/UlyfpIBOL2

— President Obama (@POTUS) September 26, 2016
Palmer looked frail when he joined fellow icons Player and Nicklaus for the ceremonial first tee shot at the Masters in April.
For the first time in 10 years, he didn't swing a club, instead sitting in a chair to watch the spectacle.
Palmer will be celebrated at this week's 41st Ryder Cup matches at Hazeltine where holders Europe seek a fourth win in a row over a US squad now motivated to win for Palmer, who played on six Cup-winning sides.
"I'll miss you friend. rip the King," tweeted US standout Rickie Fowler, while US Open champion Dustin Johnson added, "mr palmer was truly one of golf's greatest icons. His legacy will live on."
His death became known only hours after the end of the PGA season.
"It's not an exaggeration to say there would be no modern day PGA Tour without Arnold Palmer," US PGA commissioner Tim Finchem said.
(Staff with AFP)