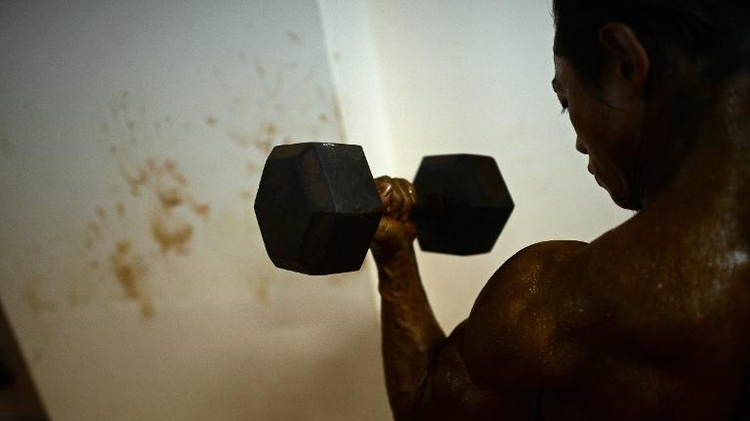 ☆
Israeli bodybuilder named Mr. Universe
credits/photos : Christophe Archambault (AFP)
A bodybuilder lifts weights backstage as he warms up ahead of the final SEA Games selection contest in Yangon on February 12, 2013
20-year-old Kobi Ifrach wins under-22 junior division at tournament held in Birmingham, UK
A 20-year-old Israeli has been named Mr. Universe in the under-22 junior division at an international tournament held in Birmingham, England.
Kobi Ifrach, 20, from the northern Israeli town of Zichron Yaakov, is the first Israeli to win the National Amateur Body-Builders' Association (NABBA) junior title since it was introduced in 1988, Israeli media reported. 
Ifrach has won a number of tournaments in Israel over the past few years and is considered a rising star in the world of Israeli bodybuilding. 
"It is an amazing feeling to wrap myself in the Israeli flag," Ifrach told the Hebrew-language daily Yedioth Aharonoth after his win. 
"I have been training 24 hours a day for many years," Ifrach said, according to the paper. "Training means following a tight schedule — eating every hour and a half and not drinking water at all on some days."