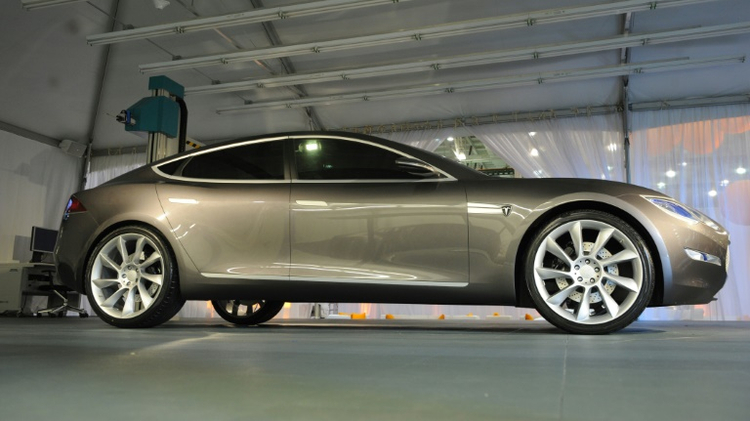 ☆
Israeli autopilot firm breaks ties with Tesla for 'pushing envelope on safety'
credits/photos : Robyn Beck (AFP/File)
Autopilot allows Model S to steer within a lane, change lanes by tapping a turn signal and manage speed, as well as scan for parking spaces, alert drivers when one is spotted and then parallel park on command
Mobileye's chairman voices concerns over US electric car company's Autopilot driver-assistance system design
An Israel-based maker of collision detection and driver assistance systems has broken ties with Tesla Motors because of concerns over the US electric car company's Autopilot driver-assistance system design, The Guardian reported Thursday.
Mobileye's chairman said that Tesla Motors was "pushing the envelope in terms of safety" with the design of its Autopilot driver-assistance system.
Amnon Shashua said that the system "is not designed to cover all possible crash situations in a safe manner."
"No matter how you spin it, [Autopilot] is not designed for that. It is a driver assistance system and not a driverless system," he said.
In May this year concerns about Telsa's system were raised after a fatal crash involving a Tesla Model S driver using the new Autopilot technology.
"Neither Autopilot nor the driver noticed the white side of the tractor trailer against a brightly lit sky, so the brake was not applied," Tesla said in a statement at the time.
The National Highway Traffic Safety Administration (NHTSA) opened a "preliminary evaluation" into the performance of the autopilot function in the wake of the crash.
The latest developments come amid growing interest in self-driving cars following tests over the past few years by Google and research by several major automakers.
Mobileye describes itself as the "global leader in the development of computer vision and machine learning, data analysis, localization and mapping for Advanced Driver Assistance Systems and autonomous driving."
Mobileye said in July that it was joining forces with US computer chip giant Intel and German top-of-the-range car maker BMW to develop self-driving cars.
The aim of the collaboration was to develop solutions that would enable drivers not only to take their hands off the steering wheel, but also reach a stage where they could also take their eyes of the road and ultimately their mind off driving.