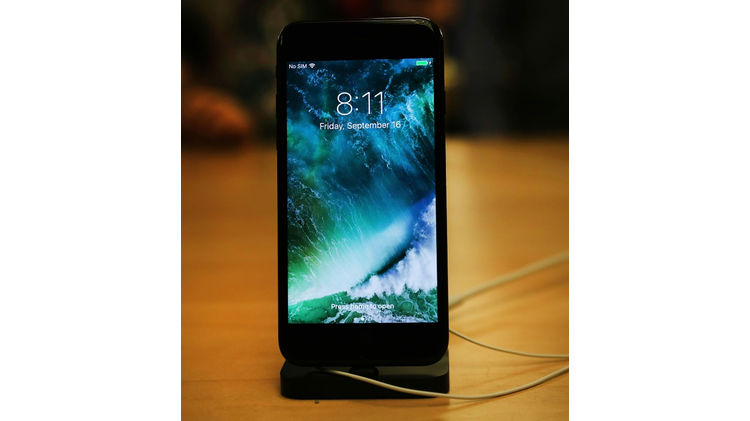 ☆
Apple boosts fortune of Israeli chip designer
credits/photos : Spencer Platt (Getty/AFP/File)
The new iPhone 7 is displayed on a table at an Apple store in Manhattan on September 16, 2016 in New York City
Ceva described as 'one of the main beneficiaries from the launch of the iPhone 7/7+'
Shares in the Israeli mobile chip designer Ceva have risen sharply after it was revealed its technology is used in Apple Inc's iPhone 7 and 7 Plus phones, Reuters reported Tuesday. 
"Since 2012 our numbers were down because of Qualcomm," Ceva Chief Financial Officer Yaniv Arieli was quoted by Reuters as saying. "This year that's changing and our customers are successful in launching their own LTE chips."
The investment bank Benchmark Company described Ceva as "one of the main beneficiaries from the launch of the iPhone 7/7+." 
According to analysts Gary Mobley and Plamen Sirakov, "despite Apple's woes in the past year, many pay close attention to components used in Apple's iPhone flagship."
Apple's iPhone 7 launch earlier this month generated trademark queues and brisk sales that defied gloomy expectations.
The new phone comes with an improved camera, no headphone jack, and a water resistant body as the US tech giant seeks to reverse declines in sales amid increased competition.
There has been much chatter among Apple fans since the new iPhone 7 and iPhone 7 Plus were unveiled about the groundbreaking decision to eliminate headphone jacks and embrace a wireless future.