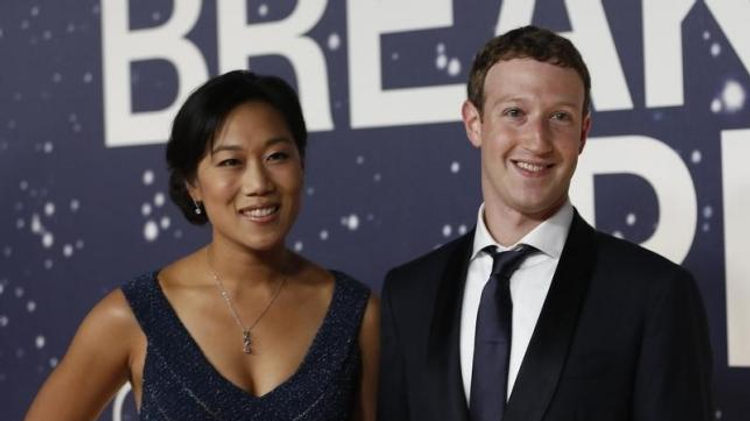 ☆
Zuckerberg fund pledges $3 billion investment towards curing all diseases
credits/photos : Reuters/Stephen Lam
Mark Zuckerberg (R), founder and CEO of Facebook, and wife Priscilla Chan arrive on the red carpet during the 2nd annual Breakthrough Prize Award in Mountain View, California November 9, 2014.
Renowned neuroscientist Cori Bargmann to lead the project to boost medical research, technology development
Facebook founder Mark Zuckerberg and his wife, paediatrician Dr. Priscilla Chan, on Wednesday pledged to invest $3 billion over the next ten years with the goal of 'curing, preventing, or managing' all diseases through innovative research and the development of new technologies.
"This is a big goal," Zuckerberg said at a San Francisco event announcing the effort of the Chan Zuckerberg Initiative.
"But we spent the last few years speaking with experts who think it is possible, so we dug in."
The fund was established late last year following the birth of Zuckerberg and Chan's daughter, Max, to realize their pledge to donate 99 percent of their Facebook holdings or some $45 billion to "advance human potential and promote equality."
Zuckerberg said their goal is to cure all disease, or at least turn catastrophic illnesses from terminal to manageable or preventable within their daughter's lifetime.
One of the Chan Zuckerberg Initiative's biggest investments will be the construction of a $600 million Biohum in San Francisco where researchers, scientists and engineers from Stanford, Berkeley and UCSF will collaborate to better study and understand diseases and develop transformative new medical technologies.
"Throughout the history of science, most breakthroughs have been preceded by the invention of some new technology that lets you see things in new ways," Zuckerberg said, mentioning the microscope and DNA sequencing as examples.
"Tools also create breakthroughs in how we treat diseases," Zuckerberg said. "But, it will take years for these tools to be built and longer to put them into full use. This is hard and we need to be patient, but it's important."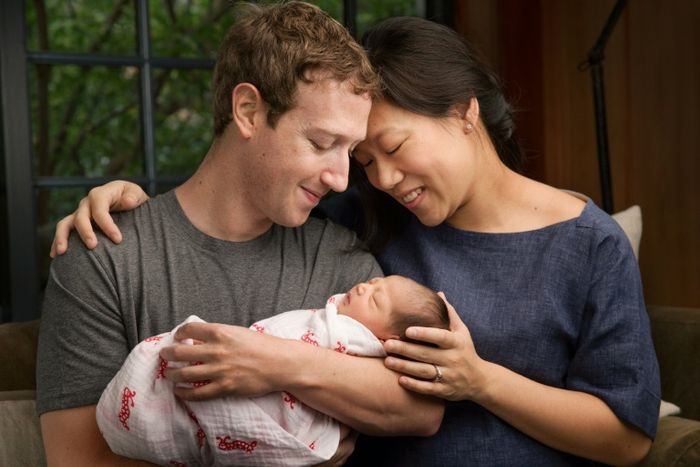 Zuckerberg took an engineering approach to the challenge, reasoning that there were a handful of big health culprits including cancer and neurological disease so it was "pretty easy" to imagine what types of tools are needed.
He spoke of the potential to put artificial intelligence to work imaging brains or having machine learning tackling analysis of genomes.
Leading the initiative will be renowned neuroscientist Cori Bargmann of Rockefeller University and the Howard Hughes Medical Institute.
"We need this to develop new understanding and cures for diseases in all areas of medicine," she said.
Dr. Chan delivered a moving opening address, describing how as a paediatrician, the initiative holds for her personal significance.
"I have worked with families at their most difficult moments in their lives, from making the devastation diagnosis of leukaemia to sharing with them that we were unable to resuscitate their child," she said. "By investing in science today, we hope to build a future in which all of our children can live long and rewarding lives."
Zuckerberg and Chan also hoped that their project would power a movement to fund more medical research around the world.
Microsoft billionaire turned global philanthropist Bill Gates, who took part in Wednesday's opening event, praised Zuckerberg and Chan for taking on a "very bold, very ambitious" challenge.
"I have no doubt they will make progress," Gates said. "Mark and Priscilla, they are inspiring a whole new generation of philanthropists who will do amazing things."
Gates and his wife Melinda have also made improving health around the world a top goal at their eponymous foundation.
Also this week, the 193 countries of the United Nations agreed tro ratify a "landmark" resolution to fight the phenomenon of antimicrobial resistance, while Canadian Prime Minister Justin Trudeau announced the Global Fund to end AIDS, Tuberculosis and Malaria by 2030 collected nearly $13 billion in donor pledges on Saturday.