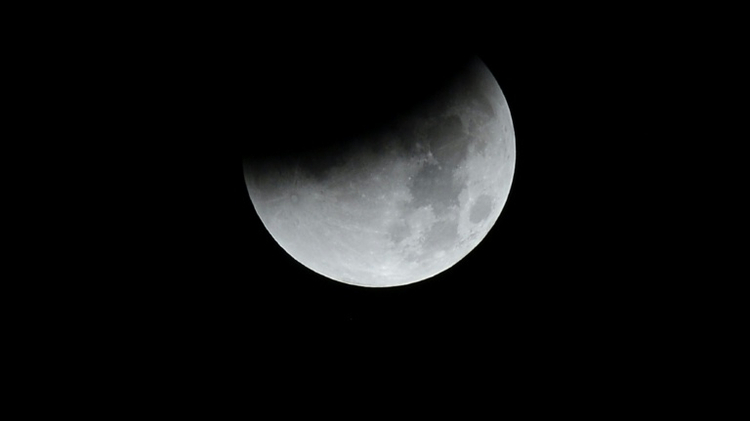 ☆
Monday's rare 'supermoon' will come closer to Earth than in 68 years
credits/photos : Remy Gabalda (AFP)
A swollen "supermoon" is seen during the stages of a total eclipse in Trébons sur la Grasse, southern France, early on September 28, 2015
For best viewing in Israel, watch as the moon approaches the horizon at around 6:00 p.m. (20:00 GMT)
A rare and spectacular lunar phenomenon known as a "supermoon" will see an exceptionally big and bright moon light up the sky on Monday as the satellite's orbit reaches closer to Earth than it has done in 68 years.
The full moon will appear bigger and brigher than it has since January 1948 due to the oval shape of the lunar orbit bringing it closer to our planet on Monday than at other times throughout its cycle.
At its closest point to Earth the moon is described as being in its "perigee" stage and it appears about 14 percent bigger and 30 percent brighter than when it is farther away.
NASA said Monday's moon, known as the Beaver Moon or Frost Moon, will be exceptionally large and bring with it high tides.
The November supermoon is one of three that will take place in 2016, but Monday's perigee moon is a rare celestial event. The moon will not come this close to Earth again until November 2034, NASA said.
"The full moon of Nov. 14 is not only the closest full moon of 2016 but also the closest full moon to date in the 21st century," the US space agency said in a statement.
For best viewing of the breathtaking phenomenon, star gazers should try to leave cities and head for darker, more rural areas as lights can diminish the moon's appearance.
Viewed as it approaches the horizon, the moon creates an optical illusion that makes it appear even bigger and more spectacular.
In Israel, this will occur about an hour after sunset, as the moon rises over the horizon around 6:00 p.m. local time (20:00 GMT).
(Staff with agencies)