Scathing NYT op-ed tells Biden and MBS: Don't be Netanyahu's 'useful idiots'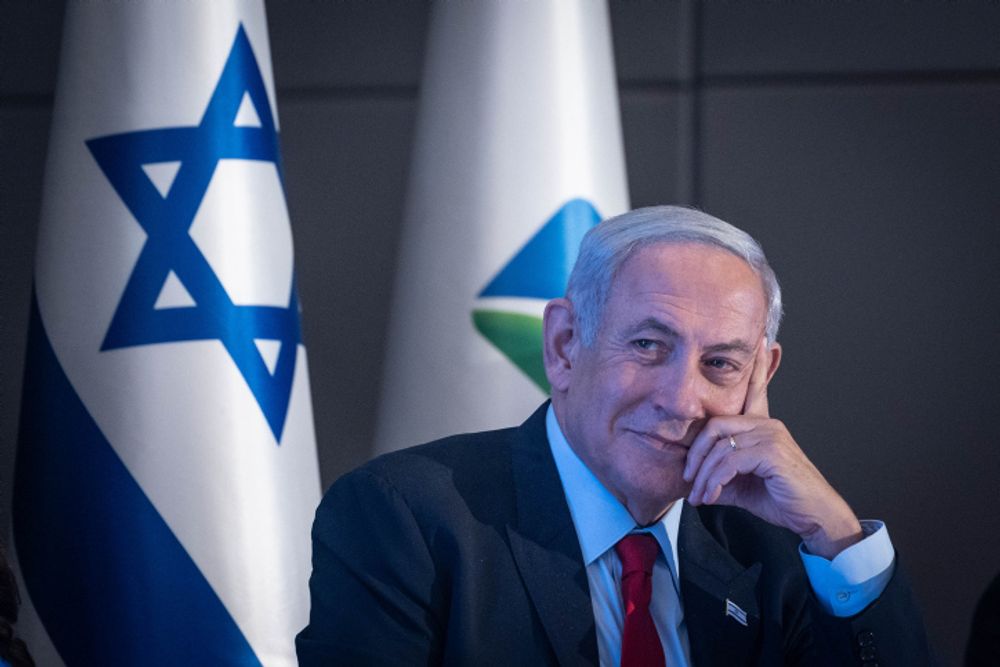 Columnist Thomas Friedman writes the U.S. should not pursue a Saudi-Israel normalization deal, claiming the Netanyahu government is 'not normal'
In his latest opinion piece released on Tuesday, veteran New York Times columnist Thomas Friedman expressed his reservations about a proposed deal to establish relations between Saudi Arabia and Israel, cautioning the U.S. and Saudi leaders against pursuing such an agreement.
Friedman's concerns center on Prime Minister Benjamin Netanyahu's government, which he claims "is not normal," due to the far-right Jewish nationalist elements making up the coalition.
Friedman lays out the complicated dynamics of working out what is in fact a four-way deal — one between the Americans, Saudis, Israelis, and Palestinians — writing that the feat would merit not just a Nobel Peace Prize, but also one in Physics.
Complicating the matter is Netanyahu — with diametrically opposing domestic and foreign pressures bearing down upon the premier, the well-known political magician is becoming more at risk of being an irrational actor, one that Friedman cautions President Biden against dealing with.
There is one permutation of a normalization deal that Friedman says he would support, one which would see a security pact between Washington and Riyadh, normalized ties between Riyadh and Jerusalem, and concrete progress toward a two-state solution between Jerusalem and Ramallah.
And yet, this is not the deal that Friedman thinks Netanyahu is going to accept, and instead proposes that Biden proceed with the defense pact with Saudi Arabia, while cutting Netanyahu out of a deal that could be turned into a gift for the current extremist coalition.
Friedman appeals directly to these leaders, cautioning them against accepting Netanyahu's proposition.
"Do not let Netanyahu make you his useful idiots. You cannot have normalization with an Israeli government that is not normal. It will never be a stable U.S. ally or Saudi partner. And right now, Israel's government is not normal."
Friedman posits that the terms of such a deal — one that would demand significant concessions from Israel to the Palestinians — would be hard to swallow for the far-right factions that hold significant sway in the current government.
Friedman has railed against the coalition in a number of previous columns addressing the protest movement in Israel. He calls the members of the Religious Zionism and Jewish Power parties "zealots" inexperienced in matters of national security before and the handling of such authority. He asserts that Netanyahu entered into this coalition agreement with the primary purpose of shoring up defenses as he battles his corruption case in court.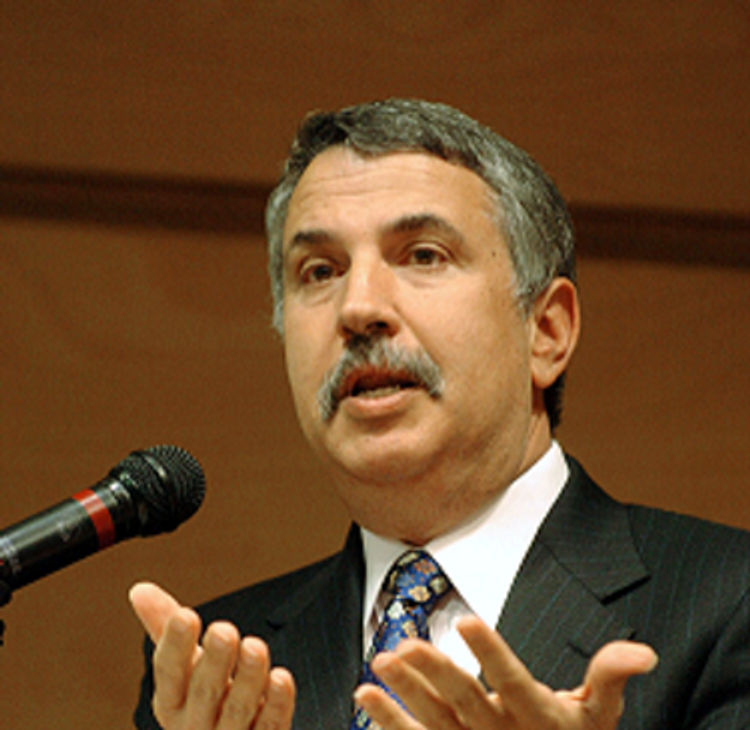 While calling the coalition parties "an internal Israeli Jewish threat" that Israeli democracy must be rescued from, the columnist also appeals to his audience, telling anyone who is still in denial that they "better wake up" because after a full term of this government "you can kiss goodbye the notion that Israel will ever again be a reliable U.S. ally."
As such, Friedman speculates that Netanyahu's government will continue to pursue its judicial overhaul plan to weaken the country's Supreme Court, even as Netanyahu makes public pledges toward finding a compromise. Meanwhile, Friedman calls out elements of the government that is working with far-right parties in countries like Romania to convince them to support West Bank settlements.
Of greater concern to the Saudis: one of the key parts of the reported deal would require significant concessions from Israel to the Palestinians, such as moving parts of Area C of the West Bank from under Israeli military control into greater Palestinian military and civilian control, as laid out in the Oslo Accords.
Members of the Netanyahu government, including Finance Minister Bezalel Smotrich, have rejected out of hand any deal that would require concessions to the Palestinians, more over any moves that would complicate future annexation of West Bank settlements.
Friedman grants that making this choice would not only create fissures in the coalition, it could actually lead to its collapse. In such a case, Friedman and others who have looked on with concern since the day the government was inaugurated, would probably regard the situation as a win-win. Friedman suggests that Benny Gantz's National Unity party may be willing to join the Netanyahu government in such a circumstance, despite Gantz's repeated statements to the contrary. Netanyahu's erstwhile coalition partner and alternate Prime Minister has been played before, and is unwilling to put himself in that position again.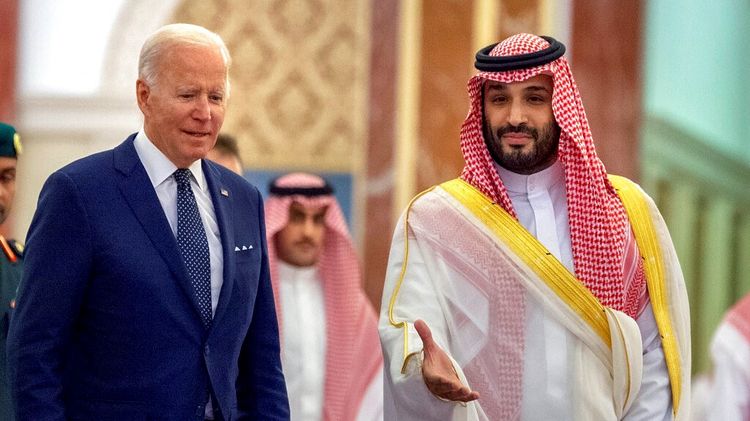 Friedman says that Netanyahu may try to sell Washington and Riyadh on a deal that evades these promises, positioning himself as a domestic hero by securing a peace deal with Saudi Arabia without substantial concessions to the Palestinians. And, Friedman speculates, it would grant the Netanyahu government the legitimacy to move forward with its judicial reform.
This formulation of a deal, Friedman writes, in which "the right-wing zealots in his cabinet can continue driving Israel over a cliff — absolutely has to be stopped."
And yet — all of these criticisms of the Netanyahu government have been the subject of multiple Friedman columns before. Today's was directed not at the Jewish American and Israel-philes in his audience, but at two specific men and their entourages.
For someone who has been invited into the Oval Office itself, and tasked with delivering Biden's warning to Netanyahu via the black-and-white of the Times, Friedman's decision to publicly shame and back Biden into a corner is not softened much by his compliment that he is one of "the best" foreign policy presidents in U.S. history. The column also lends significance to how quickly the talks are progressing, with White House officials shuttling back-and-forth and hosting Israeli ministers (and an opposition leader as well), this column is as much directed to Middle East envoy Brett McGurk, National Security Advisor Jake Sullivan, and special envoy Amos Hochstein.
In order for Washington looks for a way to shore up its presence in the Middle East by strengthening alliances and counter creeping Chinese and Russian influence, Biden is spending significant political capital — capital that becomes costlier as we approach 2024 and attention turns to elections. So the question is, could a deal that to many still seems far-fetched pay dividends to his administration?
The question on many people's minds has been whether Netanyahu will allow his coalition to be tamed (or broken) by stronger external forces. But the question on Thomas Friedman's mind seems to be: how far is Biden willing to go to see the deal through?
This article received 0 comments