Germany reports another Covid-19 record: 50,196 new cases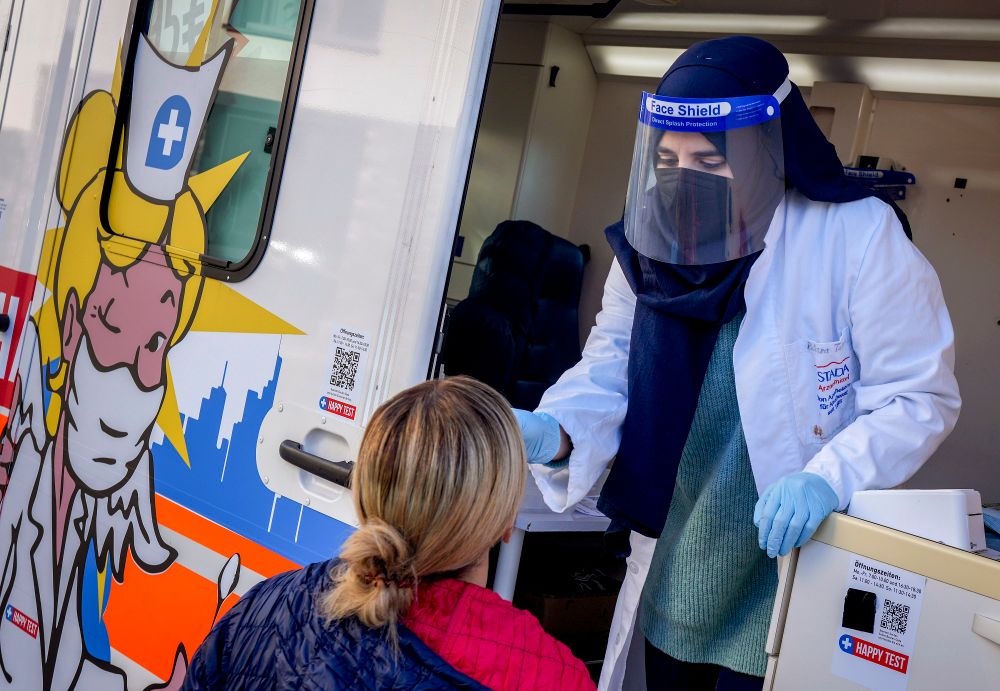 Fourth day in a row European country registers record number of new coronavirus infections
Germany reported a record 50,196 new cases of coronavirus on Thursday, the fourth day in a row it has posted a fresh daily high, as a wave of Covid-19 infections sweeps the country.
The total number of confirmed coronavirus cases is now 4.89 million and total deaths rose 235 to 97,198, according to the Robert Koch Institute public health authority.
The institute reported a rise in the coronavirus seven-day incidence rate — the number of people per 100,000 to be infected over the last week — to 249 from 232 on Wednesday.
The three parties in talks for a coalition government agreed to not extend a nationwide state of emergency despite the record number of daily infections as part of the fourth wave of the pandemic.
The Free Democrats (FDP), Social Democrats (SPD) and Greens are in negotiations to form a "government of the middle" after 16 years of conservative rule led by Chancellor Angela Merkel, who is not up for reelection.
SPD leader Olaf Scholz is first in line to succeed Merkel as chancellor as his party received the most votes in last month's federal election.
The parties instead presented a draft law that would amend existing legislation to extend mandates on face masks and social distancing in public places until March of next year.
The draft law is due to be presented to the Bundestag lower house of parliament on Thursday and voted on in a special session a week later.
This article received 1 comments