Germany: Covid death toll tops 100,000 as infections surge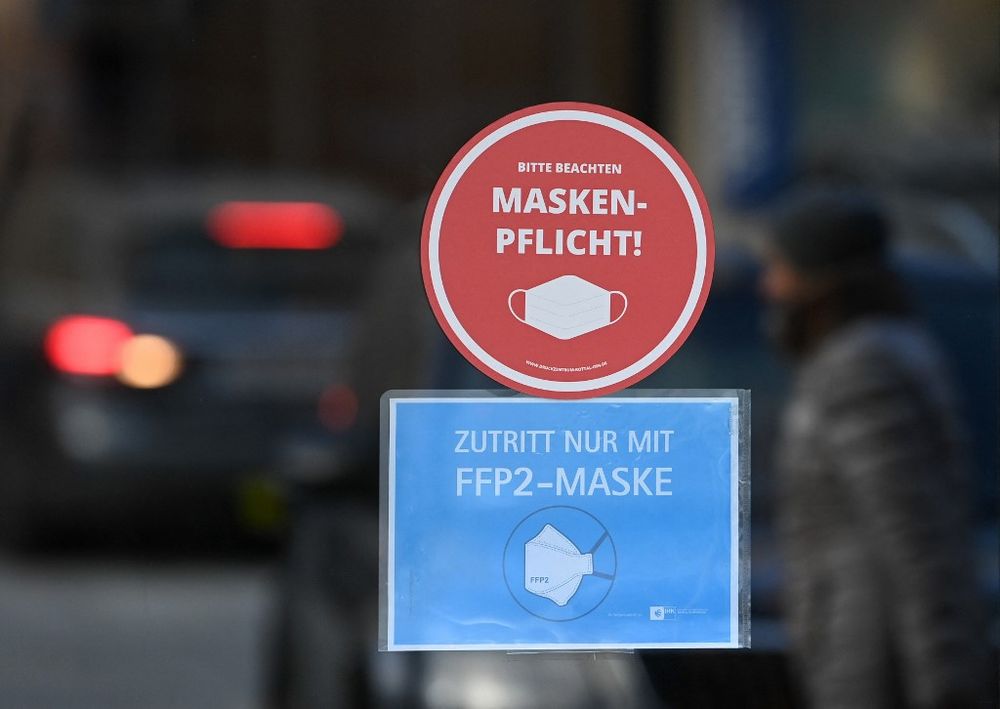 Europe's largest economy recorded 351 Covid fatalities in the past 24 hours
Germany announced record Covid fatalities and infections Thursday as the death toll passed 100,000, with the nation's most severe virus wave worsening amid a new government preparing to replace Chancellor Angela Merkel's coalition.
While Germany weathered earlier bouts of the pandemic better than many other European countries, the country is experiencing a recent resurgence, with intensive care beds rapidly filling up.
Europe's largest economy recorded 351 Covid fatalities in the past 24 hours, bringing the official death toll since the start of the pandemic to 100,119, in what Bild daily called a "grim milestone."
The weekly incidence rate also hit an all-time high of 419.7 new infections per 100,000 people, the Robert Koch Institute health agency said.
Escalating infections and Covid morbidity pose an immediate challenge to the new center-left-led coalition government of Social Democrats, Greens, and liberal Free Democrats set to take over Merkel's cabinet next month.
Germany has been stuck in political limbo since the September 26 general election, with the popular former scientist Merkel governing in a caretaker capacity.
The spike comes as Europe is re-emerging as the pandemic's epicenter, with the continent battling sluggish vaccine uptake in some nations, the highly contagious delta variant, colder weather, and the easing of restrictions.
An AFP tally of official figures showed Thursday that more than 1.5 million people have died from Covid in Europe.
Merkel's presumed successor Olaf Scholz began a presentation of his new government's policy roadmap Wednesday by announcing new measures to tame the fourth wave.
This article received 0 comments