Queen makes good on 'We will rock you' promise in Tel Aviv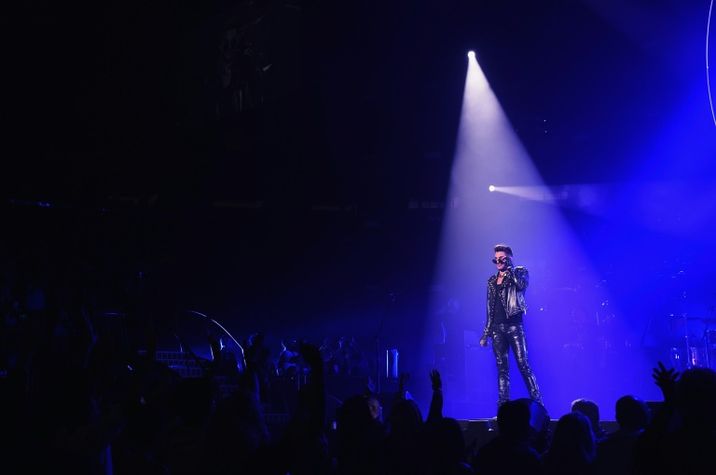 Adam Lambert performs with Queen at Madison Square Garden on July 17, 2014 in New York
Michael Loccisano (Getty/AFP/File)
Former American Idol star Adam Lambert proves himself a worthy fill-in for legendary frontman Freddie Mercury
Queen has been promising fans "we will rock you", for several decades and the legendary rock band did just that in Tel Aviv Monday night where they played their first show in Israel.
Former American Idol star Adam Lambert proved himself a worthy fill-in for legendary frontman Freddie Mercury, who died in 1991 of complications from AIDS, mastering the complex notes of Queen's greatest hits and a glam-rock style of which Mercury would likely approve.
Mercury's presence was felt throughout the show, with visuals of old concerts accompanying sets and original band members Brian May and Roger Taylor each singing a song in his memory, the Jerusalem Post reports.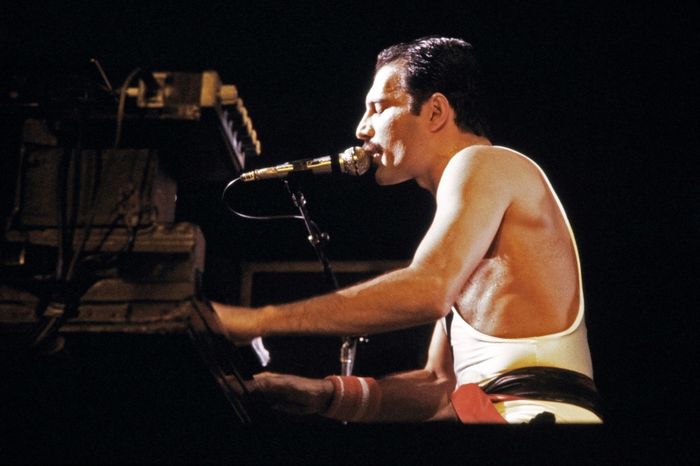 Lambert joined forces with the surviving members of Queen in 2012, and since then they have been performing the band's timeless classics together with songs from Lambert's own oeuvre.
Lambert, who is Jewish, showed off some Hebrew, stopping to tell the crowd shalom," "l'chaim" "erev tov" and "ma nishma," the Jerusalem Post reports, throwing in a little Yiddish "oy vey zmir" and "oy gevalt" over the humid Tel Aviv weather.
May added an Arabic "salam aleikum" after his "shalom" to the crowd and played a guitar solo version of Hava Nagila, the Post adds.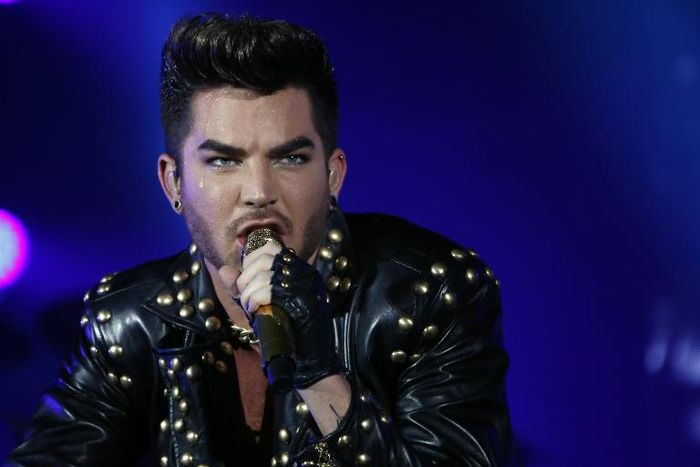 The band thrilled the crowd with a two-hour show stacked with Queen hits, from​ "Seven Seas of Rhye," "Somebody to Love," "Killer Queen," and "Bohemian Rhapsody," and apparent fan-favorite "Fat-Bottomed Girls." Fans stomped their feet to a thundering encore performance of "We Will Rock You" followed by "We Are The Champions."
Queen became a musical sensation in the early 1980s electrifying audiences and challenging accepted norms of gender and rock stardom. 
(Staff with agencies)