Muslim-American journalist first woman in hijab to be featured in Playboy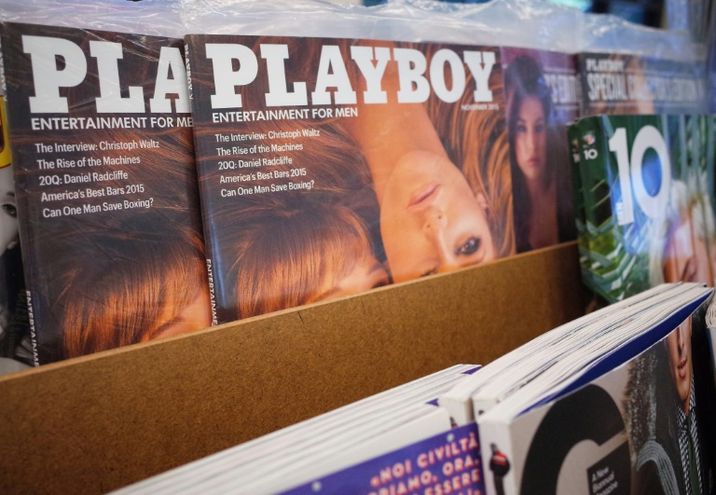 Now revamped Playboy magazine was once famous for bunnies and soft porn
Mandel Ngan (AFP/File)
Noor Tagouri's Playboy spread has had a mixed reception, drawing some backlash from Muslims, feminists
Playboy magazine's upcoming October issue will be the first to feature a Muslim woman wearing a traditional hijab head covering.
Noor Tagouri, a Muslim American journalist with the Newsy website, will appear as part of Playboy's 2016 Renegades series, celebrating those who push the boundaries and break the rules of their professions.
Tagouri, 22, was born in West Virginia to Libyan immigrant parents. She created waves in 2012 when she shared a picture of herself at an ABC news desk with a caption declaring herself the first American TV news broadcaster to appear in a hijab.
The image went viral and sparked a feminist campaign under the hashtag #LetNoorShine calling for greater representation of Muslim women in media.
"As a badass activist with a passion for demanding change and asking the right questions, accompanied by beauty-ad-campaign looks, Tagouri forces us to ask ourselves why we have such a hard time wrapping our minds around a young woman who consciously covers her head and won't take no for an answer," Playboy writes in its feature.
The magazine, which last year announced it would no longer publish photos of nude women, released an online version of Tagouri's interview along with photos of her dressed in black jeans, a white T-shirt, leather jacket, and hijab.
"..she provokes the sort of confusion we could use right now, in part by making a surprisingly bold case for modesty" pic.twitter.com/irmhENSsTv

— Noor Tagouri (@NTagouri) September 24, 2016
Tagouri's Playboy spread, while history making, has also sparked backlash from both the Muslim and feminist communities.
A piece titled "Why as Muslims we can't support Noor Tagouri's decision to feature in Playboy" featured on the Muslim Vibe website calls Tagouri's spread "a result of Muslims attempting to integrate into the wider modern society at the expense of their Islamic principles."
Women's right advocate Sufiya Ahmed, in an op-ed featured in the Huffington Post, wrote to Tagouri that she was "disappointed at your decision to choose Playboy as the medium to communicate your message of empowerment."
"This is the vehicle that has done everything in its power to disempower women since it launched...in 1953. That's a multi-million dollar empire objectifying women for over sixty years," Ahmed said.
Others, however, expressed support for Tagouri, such as Slate journalist Aymann Ismail who called the backlash "just another example of a Muslim woman being told how to live her life."
"We need more representatives like Noor, and I, for one, support her," Ismail said.
(Staff with agencies)