Fooling the Nazis: the art forger who duped Hermann Goering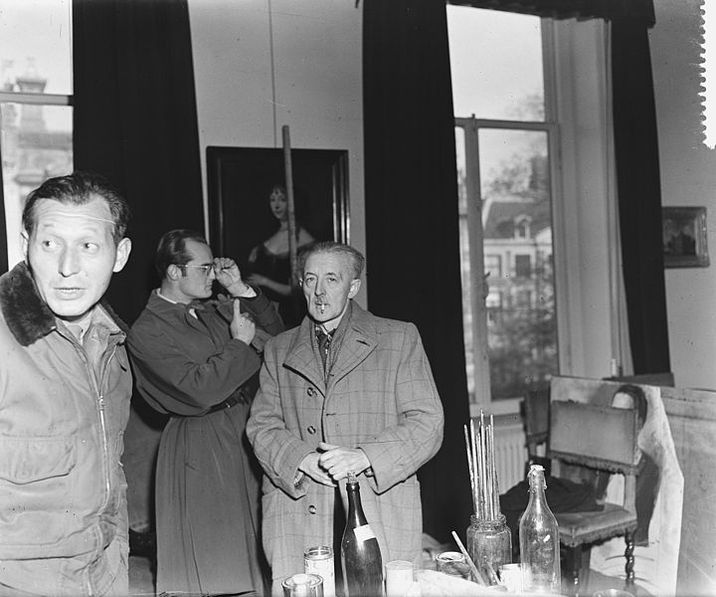 Han van Meegeren (right) in Amsterdam, 1945
Koos Raucamp, Nationaal Archief
A tale of Vermeers, art experts, and the most notorious forger of the 20th century
He fooled the world and became a folk hero.
Dutch artist Han van Meegeren (1889-1947) was the 20th century's most notorious forger. In the 1930s and 1940s, he created paintings in the style of Dutch masters Johannes Vermeer and Pieter de Hooch – passing them off as originals.
A new exhibition at the Tel Aviv Museum, titled "Fake?" is examining the spectrum that exists between what is deemed to be real and what is dismissed as fake.
Several van Meegerens, on loan from a number of Dutch museums, are on display.
"I would say van Meegeren was awful as an artist – mediocre at best," Dr. Doron J. Lurie, the curator of "Fake?" argues. "But as a forger, he was one of the best of his kind because he had the gall to create a period that never existed in Vermeer's career – his early period."
Indeed, van Meegeren's forgeries were different from the famous 17th century Dutch master's real artworks. The forger painted in his own style, while adding visual references to Vermeer that were convincing enough to sell the ensuing product for millions of dollars.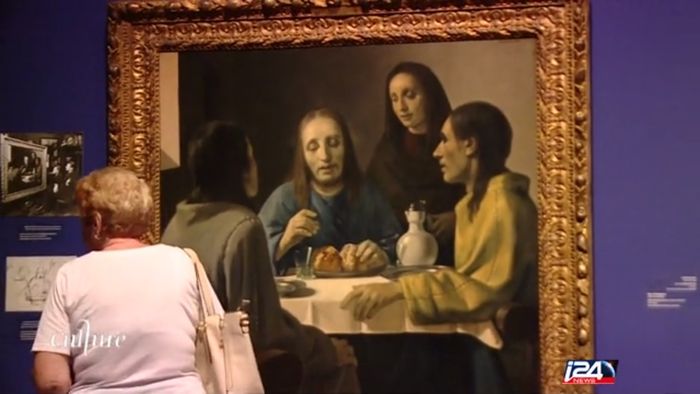 At the time, major museums and experts flocked to these newly-discovered "masterpieces." The most successful of these was The Supper at Emmaus (1937), a painting quite unlike any other Vermeer.
The famous art historian Abraham Bredius, who had dedicated much of his career to the study of Dutch art, proclaimed it "the masterpiece of Johannes Vermeer of Delft."
Indeed, Bredius' verdict was a testament to van Meegeren's skill as a forger.
According to Dr. Lurie, "van Meegeren never made any mistakes. He always used real pigments, the same ones used in the 17th century. And he also bought old 17th century paintings at the flea market, which he painted his forgeries over."
So how was he caught? In May 1945, shortly after the end of World War II and the liberation of Holland, the Allied forces stumbled upon top Nazi leader Hermann Goering's art collection.
From Rembrandts and Botticellis to Renoirs and Monets, Goering had looted thousands of priceless artworks all across Europe. He hoarded masterpieces in storerooms for his own private collection and later, as the Allied forces advanced, hid them in an Austrian salt mine.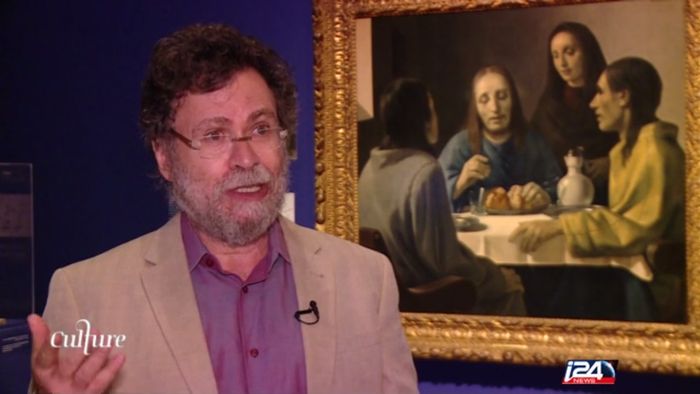 Among the artworks uncovered was van Meegeren's Woman Taken in Adultery, hailed as one of Vermeer's best works.
The painting came under investigation and authorities soon found out van Meegeren was involved in the sale of the painting to Goering.
However, the Allied forces did not suspect him of forgery, but rather of a much more serious crime.
"They accused him of treason and of selling national treasures to the enemy," Dr. Lurie affirms. "He could have been sentenced to death, especially with the prevailing atmosphere in Holland at the time."
After two weeks under interrogation, the forger cracked. He surprised the investigators one day, declaring: "You think I sold a Vermeer to that fat Goering. But it wasn't a Vermeer. I painted it myself!"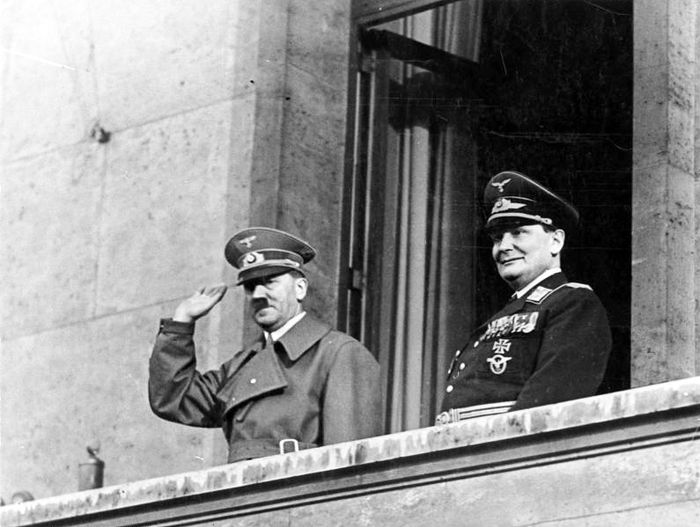 Dubious at first, the investigators later came to believe van Meegeren's account. After proving he was behind several other well-known fakes, he was sentenced to one year in prison on charges of fraud.
By now he was no longer a traitor; instead, he was the man who had swindled the Nazis.
"He became a cultural icon in Holland because the masses really enjoyed reading about his case in the newspaper," Dr. Lurie says. "Who wouldn't like a story about a small-time painter fooling art snobs who think they know everything? He mocked them and proved they know nothing."
Despite the scale of the fraud he had committed, van Meegeren would never spend a day of his life in jail.
Just hours before he was due to begin his sentence, he suffered a heart attack and died - escaping justice until the bitter end.
Maya Margit is a culture reporter at i24news. The exhibition will remain open until February 25, 2017.