Renowned Iranian director accuses Israeli film industry of ignoring Syria crisis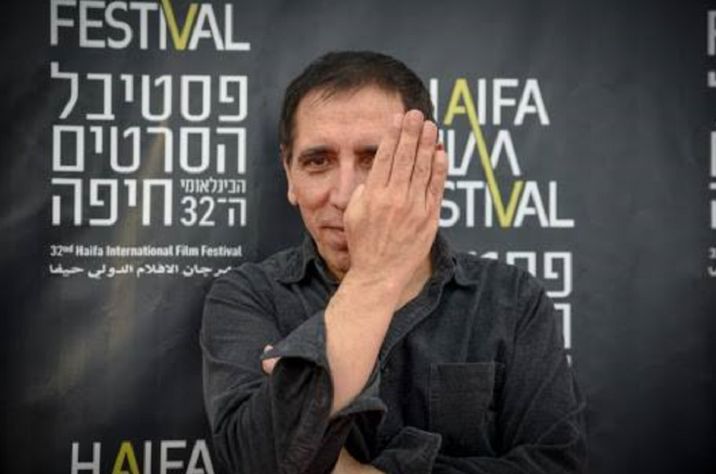 Acclaimed Iranian filmmaker Mohsen Makhmalbaf at the Haifa Film Festival 2016
Galit Rozen
Mohsen Makhmalbaf gives a masterclass to young Israeli and Palestinian filmmakers at Haifa Film Festival
The acclaimed filmmaker Mohsen Makhmalbaf, one of the most important auteurs of the Iranian new wave, is no stranger to Israel. It's his fifth visit to the country, and he has established a special relationship with the Haifa Film Festival. Coming to the beachfront city is returning to his roots, he says. Now he comes with a film shot entirely on location in Israel under his belt.
In 2012 Makhmalbaf premiered The Gardener at the Busan International Film Festival in South Korea; the seemingly unorthodox move of filming a South Korean-sponsored film entirely in Israel is completely natural for the Iranian master. Consistent with this irregular trajectory is the fact that the Beirut screenings of his 1990 opus The Nights of Zayandeh-Rood were given an easy ride by the Boycott, Divestment and Sanctions (BDS) movement – expected to target him over his ties to Israel – in spite of pressure from the Iranian embassy to withdraw it from showing; while at the same time BDS put considerable efforts into banning the latest film of the Palestinian director Maha Haj.
About a half of the internationally known Iranian filmmakers have long since left the Islamic Republic. Many of them had to go into exile because their films were frowned upon by the regime, which left them to choose between fleeing to Europe and going to prison. Thus, being an exile is actually one of the more orthodox things about Makhmalbaf, who hasn't been to Tehran in over a decade. He travels the world thanks to a French passport he has managed to secure.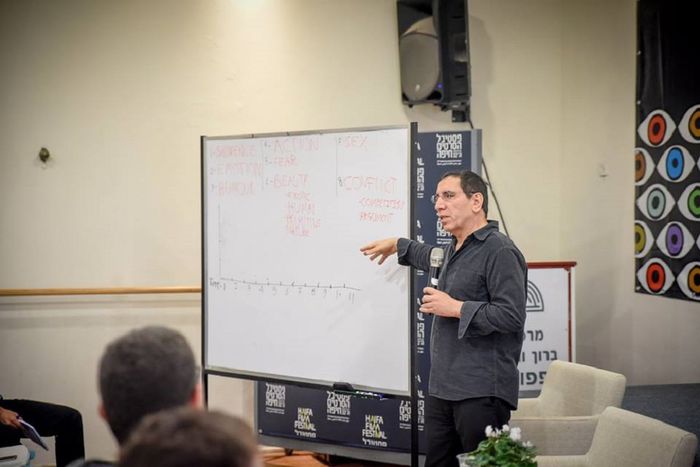 His films marry realistic representations of Iranian society with poetic, colorful and richly symbolic imagery that gives his cinema a more abstract, poetic and dreamlike dimension. As a young man he supported and fought for the Islamic Revolution of 1979, yet found himself imprisoned for four years; he was released when the coup was completed. Through the years he … his youthful radicalism and his films began to plumb the depths of the universal human experience, critically tackling social issues, which incurred the wrath of the Iranian regime.
He comes to Israel boasting a filmography of more than 20 features and over 50 prizes from international film festivals; additionally, he runs the Makhmalbaf Film House production company that produces the cinematic output of Makhmalbaf's wife Marziyeh Meshkiny, daughters Samira and Hana and son Maysam.
Makhmalbaf says that the films produced in Israel "have not taken his fancy," a remark that should sound an alarm for young local filmmakers. Addressing a crowd of young Israeli and Palestinian filmmakers who took part in a masterclass he conducted at the Haifa Festival, Makhmalbaf clarified that he "love[s] the Israelis, Palestinians and Iranians; my films offer a window into Iran, yet I hate the governments."
"Look at what's going on around you, the sun rises and sets in places who have it much worse than you do, and what are your films about?" the maestro asks, leaving the crowd in a suspense that's anything but pleasant.
"Again and again you deal with the personal story of a specific individual, representing what's been represented in every other scene of every film ever made, loneliness," he says with the passion of a man who experiences cinema as part of his familial life. "Take a look at what's going on in Syria, the atrocities we've been seeing every day for the last six years, yet what are you speaking of? Not only in Israel but in the West in general, everyone ponders about loneliness. This can't go on, it just can't."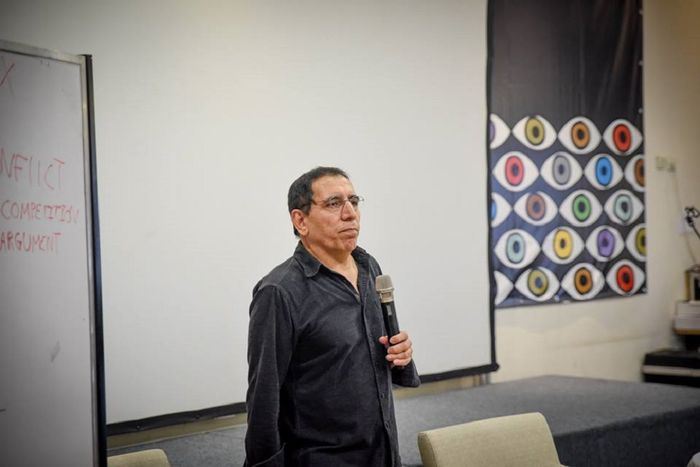 "I'm not a religious person," Makhmalbaf adds, "but you cannot ignore the religious factor around us." He says he's chosen to follow the Bahá'í Faith as "teaches patience and is non-violent, which could see it become a model for other religions."
Due to his confrontational ways and disdain for censorship he's been away from Tehran since 2003 after he escaped to Afghanistan, and then, via Tajikistan, to his adoptive country of France. Today his family live in Europe.
"On several occasions the Iranian regime sent assassins to kill me, I survived by miracle a grenade attack in Afghanistan. In Paris I had bodyguards 24/7."
"All my films and books are banned in Iran; when you're writing a script in Iran you can't show the sky -- a symbol of freedom -- in the final shot cause it would be censored." Yet, in spite of the draconian censorship in the Islamic Republic, Makhmalbaf's films are widely distributed through the black market, satellite television and online streaming services such as YouTube.
Makhmalbaf is not the only exile filmmaker who insists on calling his films "Iranian" despite their European setting, a question that's also pertinent in Israel with regard to Israeli and Palestinian filmmakers working abroad. See the case of Mania Akbari, an Iranian filmmaker living in London, who started her career as a painter and exhibited in Iran and abroad. In 2002 she, her son and sister laid bare their lives before Abbas Kiarostami camera in the acclaimed Ten, which was nominated for the Palme d'Or at that year's Cannes Film Festival. She too visited Israel and participated in the film festival in the southern town of Sderot, not far from the Gaza Strip.
Kaid Abu-Latif is an i24news Arabic web desk editor.