Film that predicted Paris attacks premieres in Israel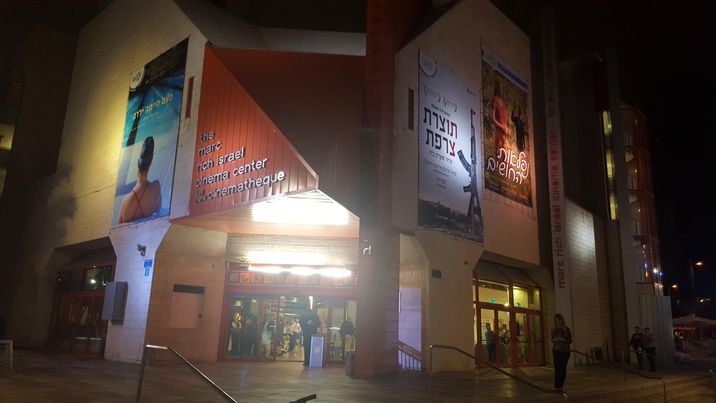 A view of the Tel Aviv Cinematheque on the premiere of "Made in France", November 1, 2016
Maya Margit/i24news
Prophetic movie 'Made in France' was banned from theatrical release across France
Sam El Kansouri is an investigative journalist who decides to go undercover in order to infiltrate a burgeoning terror cell in the heart of Paris. Led by a fanatical Islamic convert named Hassan – who just recently returned from training under jihadists in Pakistan - the group of young men receives orders from a faceless boss to place a bomb at the Champs Elysees. According to Hassan, the attack is intended to herald the onset of a string of terrorist acts across France.
This synopsis may sound familiar, but the script was written by French film maker Nicolas Boukhrief years before the Islamic State-linked attacks in Paris last November.
Made in France premiered in Israel on Tuesday at Tel Aviv's Cinematheque, which also hosted a special panel discussion on homegrown terrorism to mark the occasion.
Over 200 people packed the theater, standing for a moment of silence in remembrance of those killed in the deadly Paris attacks.
"I brought [the movie] to Israel for Israeli audiences first and foremost," Roi Frey, the head of Ibex Films, which is distributing the film in Israel, told i24news.
Frey believes the film shows that "Islam is not entirely the reason behind terrorism. There are socio-economic reasons and personal reasons."
Originally slated to air in early 2015, the visionary film's release date was pushed back after terrorists struck the offices of the Charlie Hebdo satirical magazine, as well as a Jewish supermarket, killing 17 people.
In January 2015, Boukhrief was putting the finishing touches to his movie, but distributors, feeling the subject of the film was too sensitive, withdrew. Only an English distributor agreed to take on the project.
The new release date: November 18, 2015.
A week before screening across theaters in France, posters of the film depicting a Kalashnikov rifle superimposed over the Eiffel Tower were put up all throughout the Paris Metro. "The threat comes from within," read the slogan on the poster, an ominous foreshadowing of the events that would transpire in a matter of hours.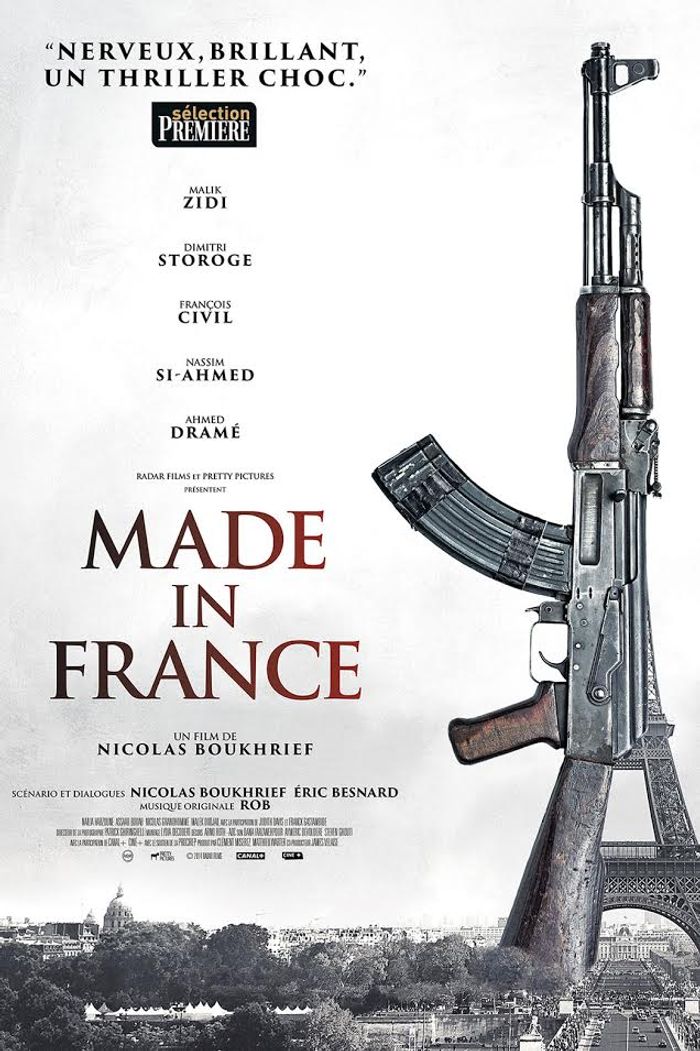 On November 13, 2015, just five days before the scheduled release of Made in France, Islamist terrorists went on a rampage across Paris in a series of coordinated attacks, killing more than 130 people.
Boukhrief's film was then banned from theatrical release across France indefinitely. In fact, it has still never aired in cinemas there.
"It's very troubling and somewhat traumatic," film director Nicolas Boukhrief said in an interview with the show Tout le monde en parle on French-Canadian television. "It's weird to feel sad about having been right."
Though the main focus of Made in France is jihadism, the film does not delve too deeply into why those of Western origin become radicalized. Rather, it discusses what follows the radicalization: i.e., how a jihadist cell operates, organizes and carries out attacks.
Most countries have still not released Made in France in theaters, but Frey believes the public should see the controversial movie.
"I know distributors are worried about Muslims' responses to the screenings, but the film needs to be shown," he argues. "In many ways, it really shows the difference between Islam and fanaticism."
As for film director Boukhrieff, he remains circumspect about his creation.
"People say the film was prophetic but I'd rather have been wrong," he said in an interview with The Guardian. "I'd rather have prevented than predicted something. That's the paradox."
Made in France will be screened at the Tel Aviv Cinematheque beginning November 3, and then across Israel beginning on November 11, 2016.
Maya Margit is i24news' culture reporter. You can follow her on Twitter @mayamargit.