Sting reopens Bataclan one year after Paris attacks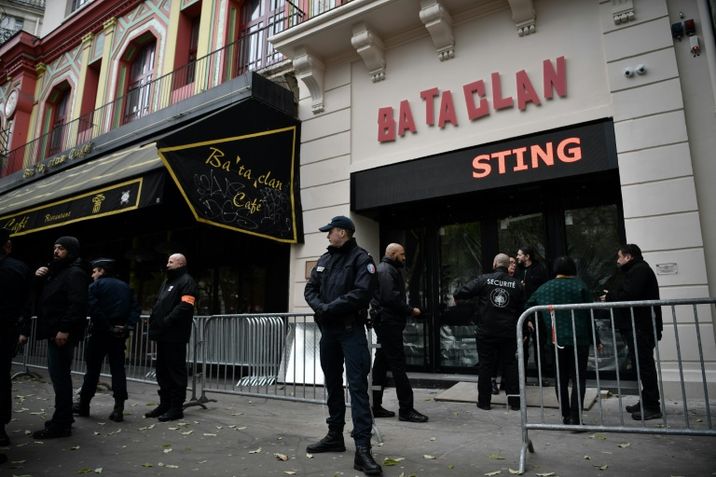 Policiers et agents de sécurité devant le Bataclan le 12 novembre 2016 à Paris
PHILIPPE LOPEZ (AFP)
Nine people out of the around 400 injured in the rampage are still in hospital
British rock legend Sting reopened the Bataclan, the revered Paris concert hall where jihadists massacred 90 people, on Saturday with a hugely symbolic show to mark the first anniversary of France's bloodiest terror attacks.
"We will not forget them," the British singer told the crowd in French after a minute's silence for the victims.
"Tonight we have two tasks to achieve: first to remember those who lost their lives in the attack, and then to celebrate life and music in this historic place."
He began the emotionally charged concert with his song "Fragile", singing: "Nothing comes from violence and nothing will."
Many in the crowd at the popular rock venue -- where jihadists armed with guns and suicide bombs struck on November 13, 2015 -- wept during the first song.
But Sting, appearing on stage with French-Lebanese trumpet star Ibrahim Maalouf, then got the place on its feet clapping and stamping with "Message In a Bottle".
"I'll send an SOS to the world," he sang. "Only hope can keep us alive."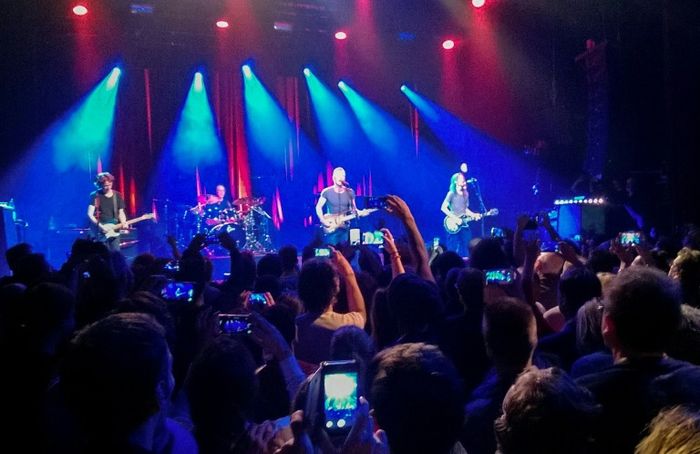 Scores of survivors of the Bataclan assault -- the worst in the gun and suicide attacks across the city that night which left 130 dead -- are attending the concert, the dominant event in a weekend of otherwise low-key commemorations.
Among them was Aurelien, determined to have a good night despite the pain of returning to the scene of so much horror.
"It's the first time I've been in a public space for a year. I haven't been to the cinema, to a concert, I get my shopping delivered -- I've always stayed at mine," said Aurelien, who did not want to give his full name.
"Tonight I'm taking my life back like it was before. It's a duty, there's an obligation to be here -- because there are 90 people who can't come anymore," he added, visibly moved, his hands trembling.
"It was very hard to be here at first, but now it's going a bit better -- I'm drinking my beer and I'm hoping to have a good time."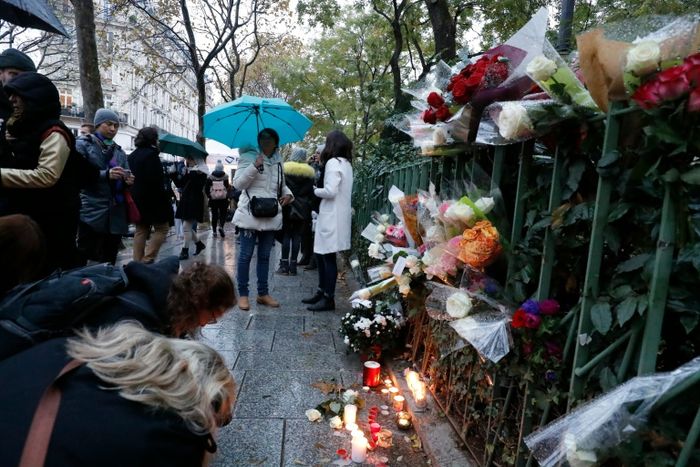 - Return to music and fun -
Sting also paid tribute to big names in the music world who died in the past year -- "David Bowie, Prince, Lemmy from Motorhead, Glenn Fry and yesterday Leonard Cohen" as he launched into the song 50,000.
Georges Salines, who lost his 28-year-old daughter Lola at the Bataclan and was among more than 250 survivors and victims attending, said the concert was "almost a taking back of the space for music and fun from the forces of death".
The wave of Islamic State group attacks profoundly shook France but Prime Minister Manuel Valls vowed Saturday that "Islamist terrorism" would be defeated once and for all.
"Terrorism will strike us again," he warned.
"But we have in ourselves all the resources to resist and all the strength to beat it," he added, as flowers and candles were left outside the Bataclan amid tight security.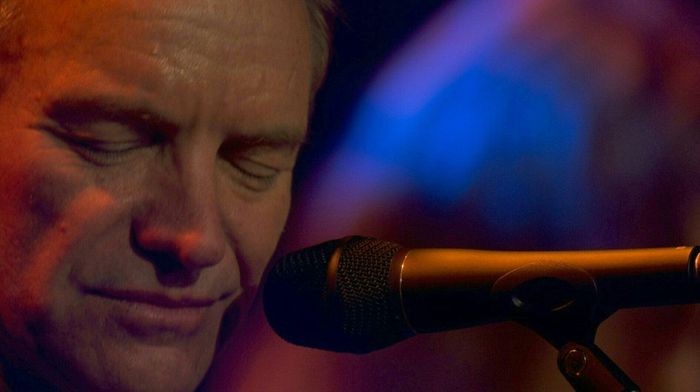 On Friday, November 13, 2015, a night of horror began with three suicide bombers who blew themselves up outside the Stade de France.
Other Islamic State gangs opened fire on defenseless people on cafe terraces, but the worst nightmare was in the Bataclan, where cowering or wounded concert goers were coldly shot dead one by one.
On Sunday, President Francois Hollande and Paris Mayor Anne Hidalgo will unveil plaques to the victims outside the stadium, the Bataclan and bars and restaurants targeted that night.
A year later, nine people out of the around 400 injured in the rampage are still in hospital.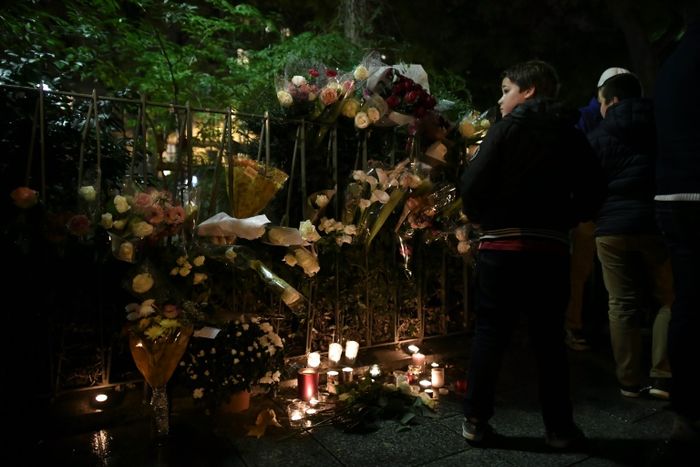 - Instant sellout -
Reflecting the desire by music lovers to revive the scarred Bataclan, Sting's hour-long concert sold out within minutes of going on sale Tuesday.
"The whole world is going to see the Bataclan live again," said Jerome Langlet, of the venue's owners Lagardere Live Entertainment.
Hundreds of places have been kept for those who survived the attack, which unfolded during a concert by the US group Eagles of Death Metal. Families, psychologists and counselors will be on hand to support them.
While reopening the doors will mean reliving painful memories for many, Jules Frutos, who has co-run the venue for the last 12 years, told AFP, "We had to go on after such horror and not leave a mausoleum, a tomb."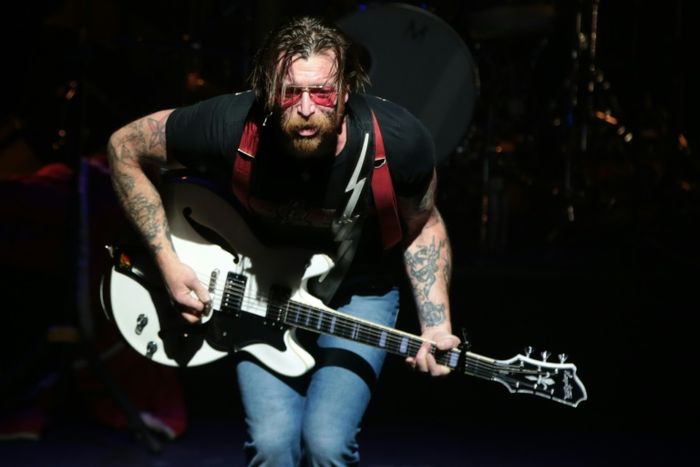 Frutos said he was determined to put on a fully-fledged concert before the November 13 anniversary -- an event high in emotion and music, worthy of the rock fans who died.
"Reopening the Bataclan with a ceremony and then a bit of music didn't cut the mustard for me at all," he said.
Frutos said he rang Sting himself to ask him to play after the British singer told a journalist he was keen to help, having last appeared at the Bataclan with The Police in 1979.
"His coming here is what we needed," said Frutos, admitting the weight of the occasion had been too much for many top French acts.
Sting, 65, said he wanted to "celebrate the life and the music that this historic theatre represents" and promised to donate proceeds to two charities set up to help survivors.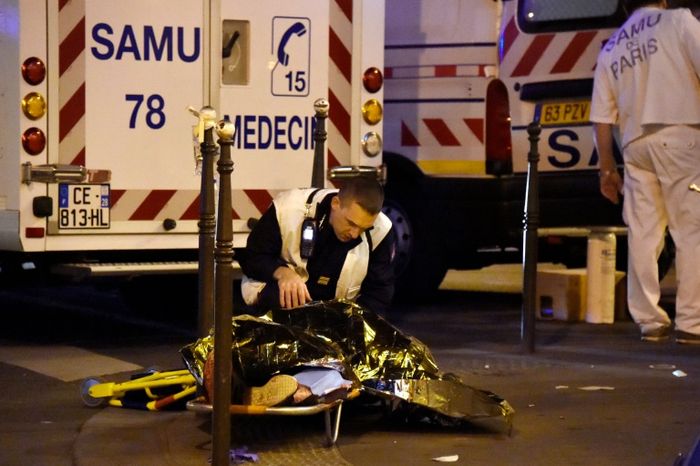 - Famed venue -
The Bataclan is one of the revered names in the Paris concert scene. The building dates to 1864, originally designed to look like a Chinese pagoda, and derives its name from "Ba-ta-clan," an operetta by Jacques Offenbach -- the composer of "can-can" fame.
It has been been a temple of rock music since the 1970s, drawing stars such as Lou Reed, Genesis, The Clash, The Cure, Blur, Jeff Buckley and Prince and a springboard for French performers such as Telephone, Alain Bashung and Indochine.
Since the attacks, the hall's devastated and blood-stained interior has been completely replaced, from the seats to the floorboards, with identical fittings.
"We wanted to change everything so nothing would remain of that terrible night," said Langlet, who told reporters "several million euros" has been spent on refurbishing the building in identical style without losing the venue's intimate atmosphere.
"We decide to change everything so nothing would change," he added.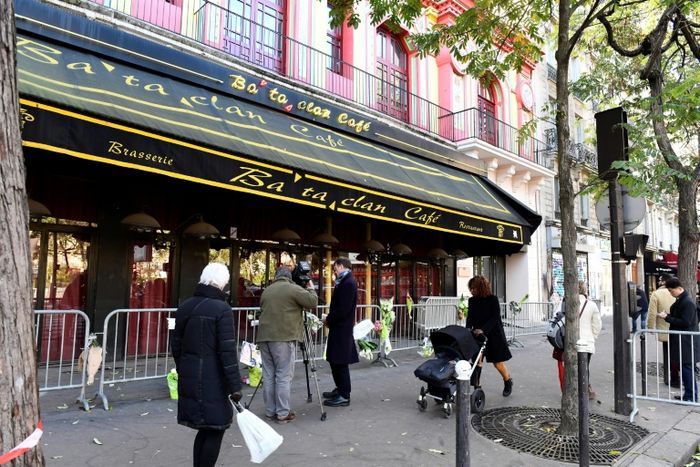 Survivors, including members of Eagles of Death Metal, will gather outside the venue again on Sunday morning when Hollande and Paris Mayor Hidalgo unveil a plaque inscribed with the names of the victims. No speeches are expected.
Victims' groups have asked that politicians refrain from trying to put their stamp on the anniversary, which comes six months before presidential elections in which terrorism and the place of Islam in France have emerged as key themes following a string of attacks.
"For the victims, it's their day of mourning, their day to come together," Caroline Langlade, president of the Life for Paris association said.
Several small-scale gatherings and tributes are planned across the French capital to mark the anniversary.
The Bataclan will remain dark on the anniversary itself, before opening again on Wednesday for a series of concerts by British singer Pete Doherty, Senegalese star Youssou N'Dour and British Sixties legend Marianne Faithfull.