In Eilat, moon shines light on Israel's cultural periphery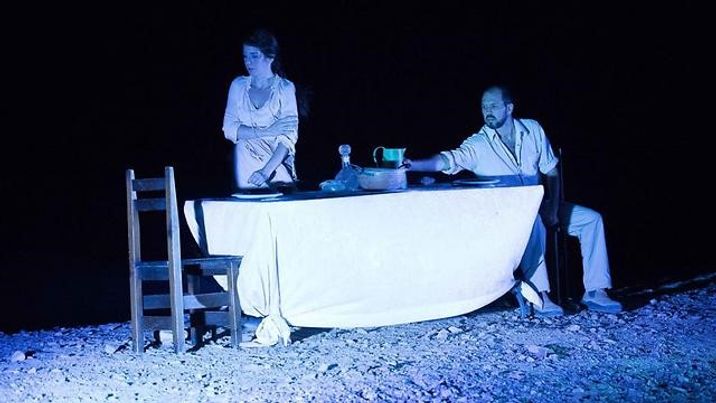 'Yerma by the Moonlight'
Dan Amnon
With new budget and programming, freshly unveiled Elad Theater draws crowds to Israel's south
Israel's southernmost city has launched its first repertory theater, which on Monday revealed its programming in the coming year.
The first play the Elad Theater produced – which put its name on Israel's cultural map – is "Yerma by the Moonlight." The adaptation is a creative take on the famous play by Spain's national poet, Frederica Garcia Lorca. Originally written in 1934, "Yerma" tells the story of a barren woman living in rural Spain who becomes increasingly obsessed with her desire to be a mother.
The Elad Theater's adaptation can best be described as an immersive experience unlike any other.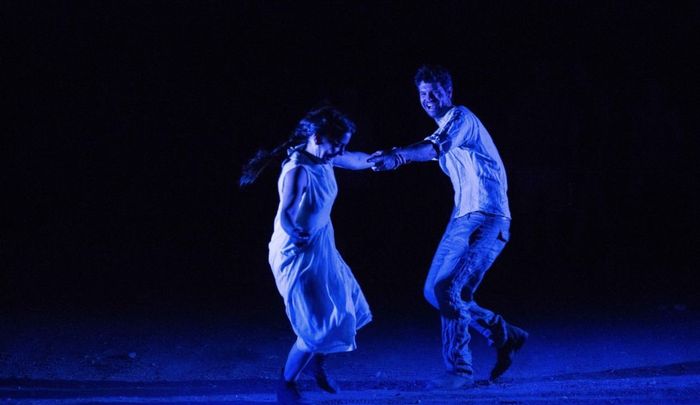 In this site-specific play, audience members follow the actors from scene to scene in the desert just outside Eilat.
"It's a very intimate and new feeling for us," actor Roy Calderon says. "This kind of theater allows us to have a real connection to the audience, which is priceless."
Much of the time, the audience is standing just meters away from the actors, sharing the same personal space in the Arava desert.
"It's the first time that we as actors and stage directors put on a play under the stars," notes Dana Yitzhaki, an actor and co-founder of the Elad Theater. "It's a really special feeling, as the audience provides us with an energy that is really pleasant to work with."
Two years ago, Yitzhaki and fellow actor Boaz Dan took a leap of faith – leaving behind promising careers in Tel Aviv to begin a new creative project in the south.
"Elad – Boaz's brother - fell in the Second Lebanon War during a fight in the Lebanese city of Debel," Yitzhaki explains. "He was four years older than Boaz. After he was killed, Boaz started to think of how he could perpetuate his memory and once the concept of a theater arose, we knew there was no better way."
The Elad Theater plans to add many other performances to its repertoire this year, including Ernest Hemingway's classic "The Old Man and the Sea", as well as a new adaptation of Oedipus Rex and special programming for children.
At the moment, the future looks bright.
"We are going to offer massive support Elad Theater," announced Galit Wahaba-Shasho, Head of Culture Administration at Israeli Ministry of Culture. "In the next three years, we are going to give over half a million dollars to help establish and market this theater. This is part of Culture Minister Miri Regev's plan to develop cultural projects in Israel's periphery."
Regev's new guidelines that determine what cultural institutions receive in terms of funding (what she has dubbed a "revolution in cultural justice") will provide millions of shekels to the country's geographic periphery.
Still, in a city isolated from the rest of the country by a long stretch of desert, the challenges facing the Elad Theater remain great.
"For actors working here, it's no simple feat," Shai Pitovsky, the Stage Director at the Elad Theater, argues. "They don't have many other ways to make a living."
"In the center of Israel, it's possible for actors to go to auditions and work in the film industry. But here in Eilat these options don't exist. We need a bigger budget to keep people here."
The members of Elad are looking forward to the day when they will have an actual theater hall to perform their plays in. In the meantime, the desert makes for an adequate setting and creative launch pad.
Maya Margit is a culture reporter at i24news. Follow her on Twitter @mayamargit