Kirk Douglas at 100: A Rage to Live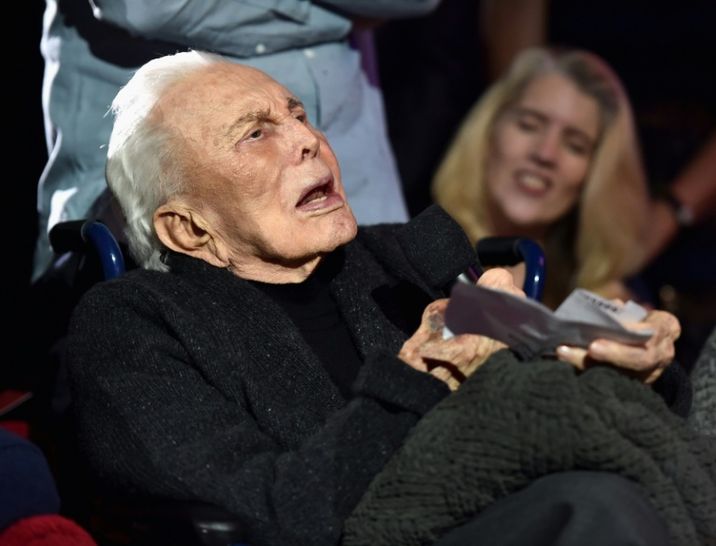 L'acteur américain Kirk Douglas, le 1er octobre 2016 à Los Angeles
Alberto E. Rodriguez (GETTY IMAGES NORTH AMERICA/AFP/Archives)
In 1953 Douglas became the first Hollywood star to film in a Israel, playing a tortured Holocaust survivor
In ``Champion'', the 1949 movie that made him a star, Kirk Douglas plays a ruthless boxer who pummels his way to the top, only to die of ring injuries after one particularly brutal fight. In that era of American movies it was not at all typical to have a leading man die at the end of a film, yet it set a pattern that reoccurred in several of the actor's best roles.
Think of Vincent Van Gogh blowing his brains out in a sunny French field in ``Lust for Life''; a crucified Spartacus dying on a cross after leading his failed slave revolt against Rome in the 1960 spectacle; the doomed cowboy-out-of-time run down by a truck in ``Lonely Are the Brave'', the little movie Douglas said was his favorite.
Yet if he often seemed more ill-fated on-screen than many of his acting contemporaries, Douglas has proven far more durable than all of them in real life; on December 9th he celebrates his 100th birthday, the last surviving male star from Hollywood's golden age of the 1930s and 1940s, matched only in longevity by Olivia de Havilland, who also hit the century mark earlier this year.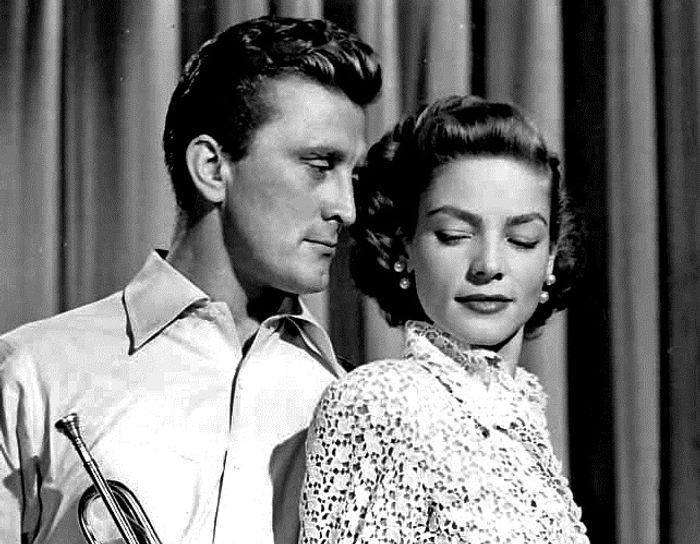 What accounts for that longevity? Perhaps the simmering rage that Douglas so effectively conveyed on-screen, which often boiled over into startling outbursts of anger and self-loathing, was at heart a rage to live, to beat the odds and the grim reaper and hold on to this precious life as long as possible.
As for the source of that unsettling intensity which Douglas put to such effective use in front of the camera, the actor was quite clear about its source: it stemmed from his difficult childhood as Issur Danielovich, the son of impoverished Jewish immigrants growing up in the upstate New York town of Amsterdam. In his fine autobiography ``The Ragman's Son'', he described the abuse he received from his outwardly pious peddler father, and the vicious anti-Semitic attacks he experienced in his youth. ``There was an awful lot of rage churning inside me,'' Douglas wrote.
With his reddish-blonde hair and blue-eyed all-American chiseled good looks, the actor was rarely cast in the ``ethnic'' roles occasionally played by such Jewish peers as John Garfield and Tony Curtis. But thanks to his Jewish immigrant roots, Douglas still managed to convey a sense otherness that made him a perfect fit for the role of the outsider and rebel, whether it be a hero like Spartacus or despicable heels like the unscrupulous journalist in Billy Wilder's acid classic, ``Ace in the Hole.''
In his private life, Douglas paid little heed to the Jewish religious practices he was raised with. Both of his marriages were to Gentile women, and his children were not raised with any Jewish education. But there was one area in which the influence of his roots remained; an early identification with the new-born Jewish State. In 1953 Douglas became the first Hollywood star to film in a still-young Israel, playing a tortured Holocaust survivor in "the Juggler."
He returned to star in 1966's ``Cast a Giant Shadow'' as legendary Israeli military hero Colonel Micky Marcus, the American Jewish soldier who aided the Haganah in the 1948 War of Independence before being tragically shot down by friendly fire.
The arc of Jewish awakening followed by Marcus in ``Cast a Giant Shadow'' seemed to prefigure the personal odyssey Douglas pursued in his later years. After a near-fatal helicopter crash in 1991, the actor began a serious study of Judaism, aided by a prominent Los Angeles rabbi, David Wolpe. He had a second Bar Mitzvah at age 83, and a third at 95; wrote several books on Jewish themes; and welcomed the Jewish conversion of his French-born wife Anne on their 50th wedding anniversary. His rediscovery of his religious roots also influenced his son, Michael Douglas, who began providing his son by wife Catherine Zeta-Jones with a Jewish education and Bar Mitzvah at Jerusalem's Western Wall, and began involving in Jewish and Israel-related causes.
The ethnic origins that Douglas once so effectively concealed on-screen will reportedly play a major role in his personal centenary celebration. So it turns out that Hollywood's last angry Jew will finally get a most fitting birthday present, the one thing that was never guaranteed when you watched a classic Kirk Douglas movie: A happy ending.
Calev Ben-David is an i24news anchor and diplomatic analyst