In Jaffa, 'an opportunity to do something useful through art'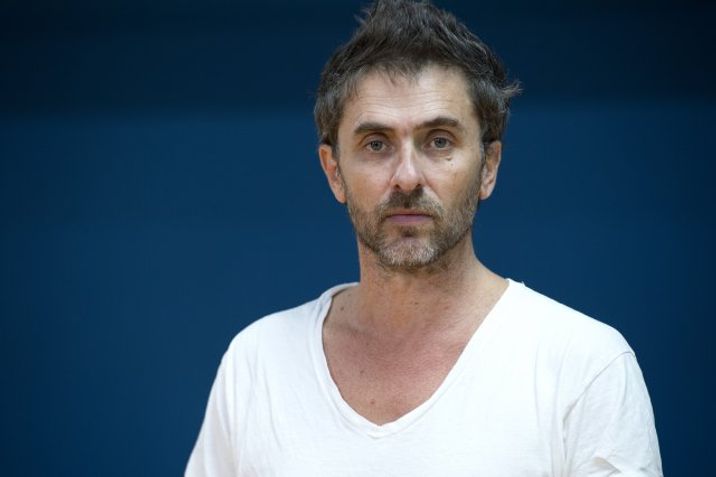 Le metteur en scène français Pascal Rambert
Marc Domage
World famous French writer-director comes to Jaffa to stage his singular play at a local multicultural school
Two years after creating a unique theater school in Jaffa that brings together young Jews, Arabs, Russians, Ethiopians and migrants around the study of performing arts, Gal Hurvitz doesn't stop.
This young Israeli has been toiling for several months on bringing in the French director Pascal Rambert to stage the students of the school his show A (micro) history of world economics, danced which was created in 2007 and has been staged in many countries.
Rambert, who frequently works in the Middle East, including staging a performance near the Tahrir square, the emblematic site of the Arab Spring, was enticed by Gurvitz's ideas and accepted her invitation.
Between two productions, and a few days before receiving in Paris the prestigious Académie Française award for lifetime achievement, the playwright and director came to Tel Aviv to work on the project, which could open to the public as early as next year.
Being an actor in one's own life
Since the staging of this work, which he describes as an "ordinary human adventure" set in "the whirlwind of the great world market," requires the involvement of some fifty non-professional actors (in the roles performed by the students), as well as an evocative set capable of transcending the gestures and words of the actors.
The author recounts that he created this show to "demonstrate that it is possible to be an actor in one's own life, not just an individual carried on the waves of world history which he or she is incapable of swaying."
"If this play has been so successful around the world (in the US, Japan and Germany among others), it means that the project contains something that rings true," says Rambert.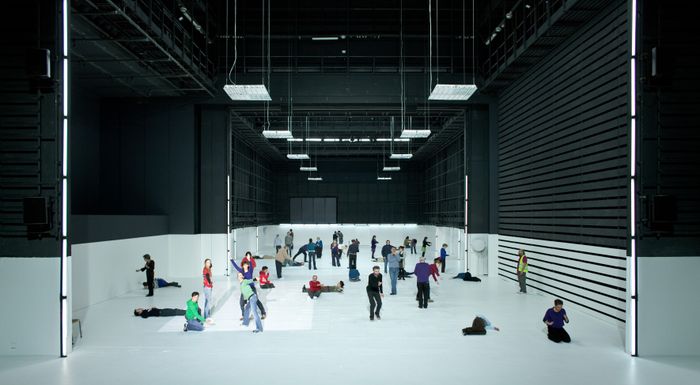 The non-professional actors take part in the perpetual reinvention the show demands. They are asked to write their stories in workshops and then play them out. If the versions of the show are in fact different from one country to another, Rambert says he derives the same kind of pleasure as the participants, "co-authors of the show," experience at the time of creation.
"I give the participants elements of language and movement and then they combine them in real time during the performance. The idea is to create a framework which givesvfifty people the possibility to be free for an hour and a half," he continues.
'Israel, a world that's contemporaneous to me'
Although he has been working around the world for nearly 25 years, this globe-trotting artist has only recently discovered Israel. Clearly, the introduction has been a success.
"Here in Tel Aviv, I am in a world that is contemporaneous to me. We feel that we are in a place where history is very manifest and which is at the same time charged with an incredible energy," he says.
The director speaks of his "complex admiration for the Jewish people, their incredible history and capacity for survival."
But as a theater man, Pascal Rambert is primarily sensitive to the act of speech and writing, which, he says, is "absolutely essential to the Jewish tradition".
"For me, speech is what constitutes the individual. I write theater, it is a living word in a body, the very definition of a human standing tall," he says.
'Bringing together people who wouldn't normally meet, through art'
Ahead of the production of his show in Jaffa, any mention of the controversies pertaining to the Israeli-Palestinian conflict and to the anti-Israeli boycott movement only irritates him.
"I worked a lot in Syria and in Egypt ... As an artist, I do a job that goes beyond these things... In Gennevilliers, all my work consisted of bringing together people who wouldn't normally meet, through art ... If we do not do this kind of work, it will be worse ... We know very well that forces across the board want people to be separated, not talking to each other."
"I will not stop collaborating with Gal Hurvitz, who is doing a unique, sublime and real job with young people, under pretexts of geopolitics."
Rambert credits the possibility of presenting "A (micro) economic history of the world" in Jaffa to the young Israeli woman who has a "plastic and aesthetic understanding of the spectacle." He says her struggle for her school is something he "knows inside out" and finds "moving."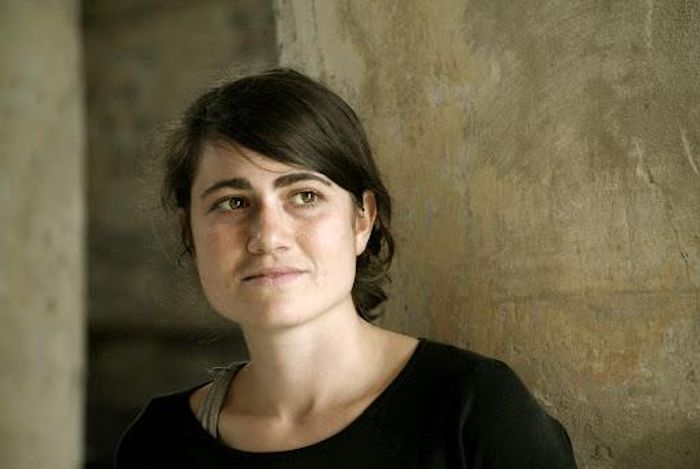 The artist took advantage of his visit to meet the student actors, with whom he shared a lively exchange. "They have asked me thousands of questions, they shared stories that were positively radiant but also some tragic ones, so we want to spend a few days with these young people and create a form of beauty through it," he said.
Next year, he's set to be extremely busy. While he will be invited as an associate artist at the Théâtre des Bouffes du Nord in Paris from January onwards, Rambert will also work on no fewer than ten shows around the world, including a premiere at the Comédie-Française.
Despite this overloaded schedule, this workaholic has decided to "put all his strength into the battle", feeling the opportunity to do something "useful through art."
A battle that could give the Israeli public a chance to witness a profound spectacle that should trigger reflection, as much as it will affirm, unambiguously and indelibly, the very fact of the existence of these young people of Jaffa.
Jérémie Elfassy is a journalist with i24news' French website