Wonder Woman nixed from role as UN's gender equality ambassador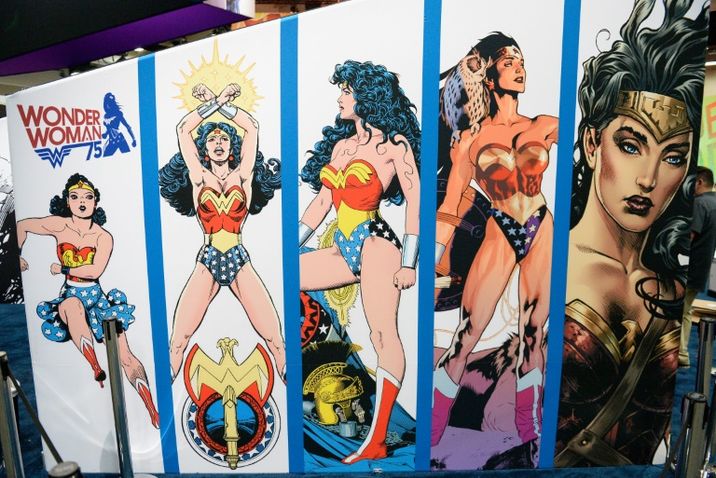 A Wonder Woman display at Comic-Con 2016 in San Diego, California
Matt Cowan (Getty/AFP/File)
Nearly 45,000 people signed an online petition asking UN Secretary General to reevaluate the choice
After a short, less than two-month stint as a United Nations honorary ambassador, Wonder Woman will be released from the role.
The comic book character was chosen to lead a campaign for gender equality and women's empowerment, and was to be involved in a series of events going into 2017.
The choice of Wonder Woman received world-wide backlash and nearly 45,000 people have signed an online petition asking UN Secretary General Ban Ki-moon to reevaluate the decision.
The petition stated that "although the original creators may have intended Wonder Woman to represent a strong and independent 'warrior' woman with a feminist message, the reality is that the character's current iteration is that of a large breasted, white woman of impossible proportions, scantily clad in a shimmery, thigh-baring body suit."
"It is alarming that the United Nations would consider using a character with an overtly sexualized image at a time when the headline news in United States and the world is the objectification of women and girls," it added.
A UN spokesperson said on Monday that Wonder Woman's final day on the job would be on Friday, although the statement did not provide details behind the UN's decision.
According to Reuters, UN spokesman Jeffrey Brez disclosed that similar campaigns in the past have lasted just a few months, and some as short as one-day.
DC Entertainment, publisher of DC comics was quoted by The Guardian newspaper as saying that it was pleased to have been able to bring some exposure to the UN's gender equality campaign,  "as well as elevating the global conversation around the empowerment of women and girls".
"Wonder Woman stands for peace, justice and equality, and for 75 years she has been a motivating force for many and will continue to be long after the conclusion of her UN honorary ambassadorship," said DC Entertainment spokeswoman Courtney Simmons.