Music legend Zubin Mehta to step down as Israeli Philharmonic's artistic director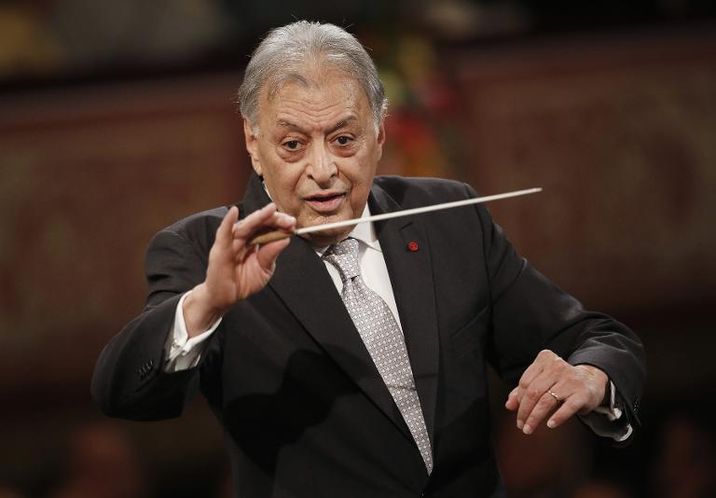 Le chef d'orchestre indien Zubin Mehta, lors du concert du Nouvel an de Vienne, le 1er janvier 2015
Dieter Nagl (AFP)
At 80, Mehta is the same age as the orchestra, which gave its first concert in 1936
Zubin Mehta, the Israeli Philharmonic's lifetime artistic director, will step down in 2018, after working with the orchestra for over half a century, the maestro announced on Monday.
The Mumbai-born Mehta, 80, who studied in Vienna and whose posts have included music director of the New York Philharmonic, first conducted the Israeli Philharmonic in 1961.
At 80, Mehta is the same age as the orchestra, which gave its first concert in 1936.
The conductor's many honors include receiving a star on the Hollywood Walk of Fame. He has also received Israel's Presidential Medal of Distinction.
Mehta has been the Israeli philharmonic's director since 1977.

He launched a music education program, Mifneh, which is Hebrew for "turning point," for Arab Israelis. He said seeing a Palestinian play with the orchestra is his dream.