Two years after massacre, Charlie Hebdo continues to gleefully offend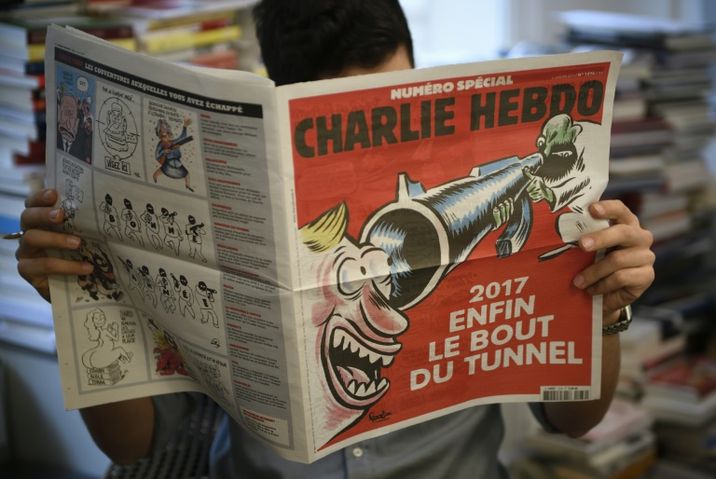 A man reads a special issue of French satirical magazine Charlie Hebdo on January 3, 2017
Eric Feferberg (AFP)
The puerile spirit of the satirical weekly is alive and well, yet its perception is sometimes distorted
Carrying out their attack on Charlie Hebdo two years ago, brothers Said and Cherif Kouachi said they wanted to "avenge the prophet." Yet, in the eyes of his most loyal readers, despite the shooting, Charlie still pokes fun at death, terrorists and attacks with its unique brand of dirtbag humor.
The January 7, 2015 massacre at the Parisian offices of the newspaper that cost the lives of 12 people changed France forever, while at the same time propelling Charlie Hebdo into a new era.
Before the attack, the newspaper could barely sell thirty thousand copies a week; whereas after January 7, the surviving staff were thrust into global spotlight and sales were off the charts.
Charlie's longtime readers were then the first witnesses of the evolution of their favorite newspaper, and of the consequences of these changes.
Loïc, an early adopter, recalls that in the weeks following the attacks the newspaper that courageously delivered a post-attack issue under difficult conditions, was "inevitably emotional, grave even. Everything was about the attacks and their consequences."
"It took a while before they regained their lightness, but after six months, the puerile spirit reemerged," he recalls.
But Charlie's newfound fame gave way to a profound misunderstanding. Many new readers had hoped to find in Charlie a "respectable" publication.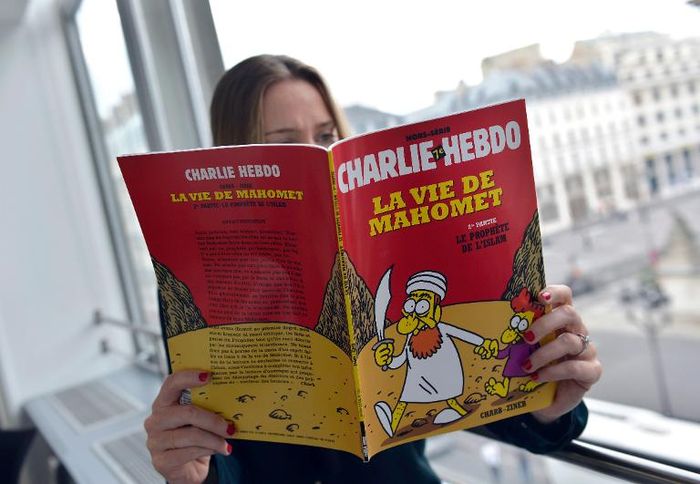 "Even today, many people are waiting for Charlie Hebdo at the turn when his journalists do not feel they have more responsibility than before. People seem to be unaware that they have always considered themselves an 'irresponsible' publication," Loïc says.
"You get the impression, by looking at reader mail or the reactions of politicians that they assign a greater importance to Charlie. Since the attacks, whenever they crack a joke, as they have always done for 20 years, we come down on them even more harshly than before, "he explains.
Don't judge a satirical weekly by its cover
According to one subscriber, Charlie Hebdo is a victim of its trademark covers.
"Charlie's front-cover cartoons receive a great degree of exposure, whether at newsstands or on television, but the majority of criticism of Charlie Hebdo almost always pertains to its covers, never the articles. No one pays attention to what follows that," he points out.
Perhaps the previous editorial staff have taken the Charlie spirit with them to their graves?
"There is no doubt that the style has changed, but there are still drawings by Riss, the man who took over from Stephane "Charb" Charbonnier as editor following the attack, and Wilhem that ensure continuity. The newspaper hired young talents including the comic book artist BD Vuillemin, whose salty and juvenile humor is quite in the tradition of Charlie."
If Loic misses the finesse of analysis that once characterized the newspaper, he appreciates its lightness, "especially in these difficult times," and the fact that Charlie continues to ridicule all religions and politicians on all sides.
Yet the newspaper is now a fixture of the news cycle.
"Everyone was livid over the drawing of Stromae after the Brussels attacks, or the bit on the earthquake in Italy, or the drawings of the crash of a Russian military aircraft in the Black Sea, where some 100 people lost their lives," Loïc recalls.
The aficionados of the newspaper continue to feast on Charlie's trademark mockery of piety and solemnity. Despite the new celebrity status, which the newspaper had never sought, "Charlie always remains insolent, and always laughs at death, terrorists and attacks," Loic said.
'Charlie criticizes but doesn't incite hatred'
This sometimes misunderstood brand of humor still sparks debate in all parts of society.
Fabrice volunteers in prisons giving workshops on freedom of expression to inmates. In the discussions, the attack on Charlie Hebdo regularly comes up.
"There are two types of recurring reactions: there are French, secular, non-Muslim prisoners who typify a paternalistic attitude by saying "I am not a man of faith, but I find that Charlie Hebdo went too far with Islam." On the other hand, the Arab or Muslim detainees believe that there are double standards in society, and invoke the comedian Dieudonné who, they say, has no right to criticize the Jews, but Charlie Hebdo has the right to criticize the Arabs," he said.
Faced with the second case, Fabrice has a factual retort: in France, we have the right to criticize ideas, even if it is shocking or insulting, but we have no right to incite hatred.
"Charlie Hebdo has always criticized all religions, as a belief, as a philosophy but, unlike Dieudonné, it has never incited hatred of anyone, and that's why it has always won all the legal challenges," he said.
For this educator, many take Charlie Hebdo's irony literally.
"Many inmates speak about Charlie Hebdo based on what they have been told, having never read it, so there is a gap between Charlie's intentions and people's perception."
An analysis of all the issues between 2005 and 2015 by sociologists Celine Goffette and Jean-François Mignot supports this argument.
The study shows that Muslims the exclusive subject of mockery in just 1.3% of the issues, and that the journal's favorite targets are tend to be politicians and financiers, which undermines the idea of an obsession with Islam on the part of the editorial staff.
"Charlie Hebdo has always believed Muslims have as much of a capacity for humor as non-Muslims and never wanted to treat them differently, which would be paternalistic, an attitude we have always rejected," he said.
Jérémie Elfassy is a writer and editor for i24news' French language site