Of art, activism and Donald J. Trump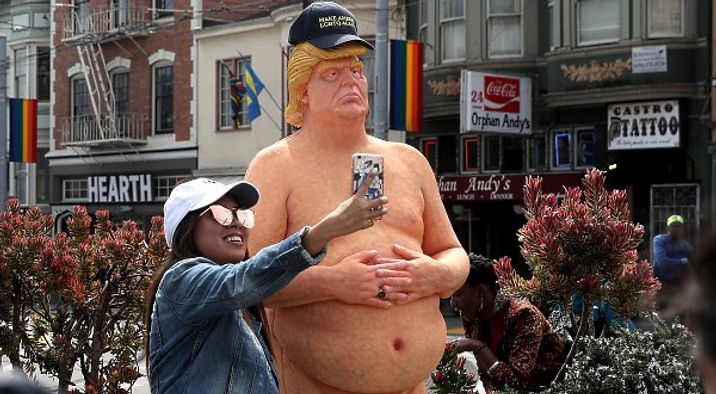 A passerby taking a selfie with a statue of Trump in the nude in San Francisco
AFP
To strike, or not to strike? That is the question
Artists, curators, scholars and critics across the United States are on the offensive.
In response to the inauguration of Donald Trump, hundreds have signed on to the J20 Art Strike, described as an "act of non-compliance." Organizers of the strike have called on museums, concert halls, theaters and galleries to remain closed for Inauguration Day and for members of the art world to participate in protests across the country.
In modern history, no other president-elect has drawn the ire of the arts and entertainment industries to the extent Trump has.
There were wide-scale protests following other controversial presidential elections in the past, most recently in 2000 when Republican George W. Bush very narrowly defeated Democratic candidate Al Gore.
Anti-war protesters also gathered en masse in 1973 for the second inauguration of Richard Nixon.
But this year's protests against Trump might be the largest yet. With the advent of the internet and social media, it has become increasingly easy to mobilize large groups of people over hot-button issues.
So why are members of the art world so furious with Trump?
"This question hardly requires a response," the organizer of the J20 Art Strike, who asked to remain anonymous, tells i24NEWS. "His racism and misogyny-- indeed his fascism-- are blatant."
Cuban-American artist Coco Fusco will be participating in the Art Strike, among many other leading contemporary artists like Barbara Kruger and Cindy Sherman.
"Trump is an extreme ideologue who shows little respect for free speech or any sort of endeavor that is not about making money," she argues. "His crude sexism and his solidarity with politicians who are seeking to ban abortion and undermine LGBT rights is not winning him friends in the cultural sector."
Other artists, though not official signatories of the strike, will be taking to the streets and participating in the broader protests that are expected to occur in major cities on Friday.
Robert Cenedella, a renowned New York City-based painter who refers to Trump as "possibly the worst human being since Hitler," told i24NEWS he will take part in a demonstration in the heart of Manhattan.
"I definitely believe that art can still shock, if it is shown," Cenedella says. "I've always said I don't worry about the government censoring my work, the galleries and the museums do it for them."
Cenedella, who is the subject of a critically acclaimed documentary film called "Art Bastard" (Concannon Productions, 2016), recently unveiled a large-scale anti-Trump artwork of his own. Just days before the president-elect's victory, Cenedella's exhibited his apocalyptic painting "Fin del Mundo" (End of the World) – featuring an orange-faced Trump holding a pitchfork at the center.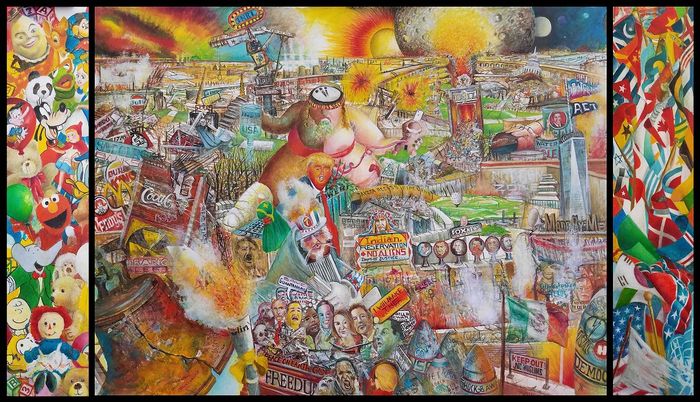 Though many in the arts and entertainment industries have been very vocal with their criticism of Trump, others within the cultural arena have criticized the Art Strike, arguing it will have little effect and that it could even end up being counterproductive.
"I am most definitely not participating in the 'Art Strike,'" says New York-based artist Tom Block. "Now is not the time to take a stand by stopping what is most imperative: creating passionate, spiritually-centered art, hopeful, beautiful and sincere art. In fact, now is the time to redouble efforts in using what armaments we artists have -- beauty, sincerity and passion -- to create the most positive energy field we can."
Block is currently producing the International Human Rights Art Festival, slated to take place in New York in March, which he notes will "address specific aspects of the Trump legacy of hatred, small-mindedness and White Supremacy Fascism."
Artist and designer Pablo Solomon also sees the strike as misguided, calling the slew of protests taking place on Inauguration Day "temporary insanity."
"As a lifelong artist and activist, I can say that I have never seen such biased and blind obedience to one mindset […] and such complete disregard for the views of others as is being exhibited by the media, arts and entertainment people in their hatred of Trump," he argues.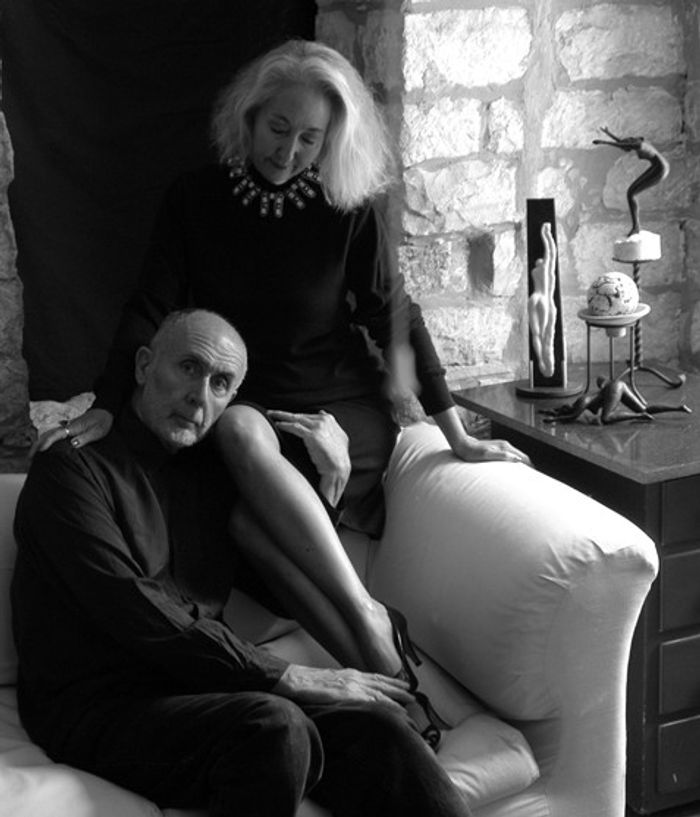 Some major museums have refused to close their doors for the day, including the Whitney, the Metropolitan Museum of Art and the MoMA, among others.
A few top art critics, including some vehemently opposed to Trump, have dismissed the strike as well.
In his article in The Guardian, titled "The 'art strike' against Trump is futile – cultural elites cannot effect change," Jonathan Jones issued a scathing critique of the initiative, asserting that "an art strike is just about the least effective idea for resisting Trump that I have heard."
But the Art Strike and its participants refuse to let critics get them down and have argued that the movement is not an end in itself.
"This is a moment of crisis," Fusco contends. "Multiple efforts are called for. I am sick of naysayers who always want to trash artists who attempt to engage politically."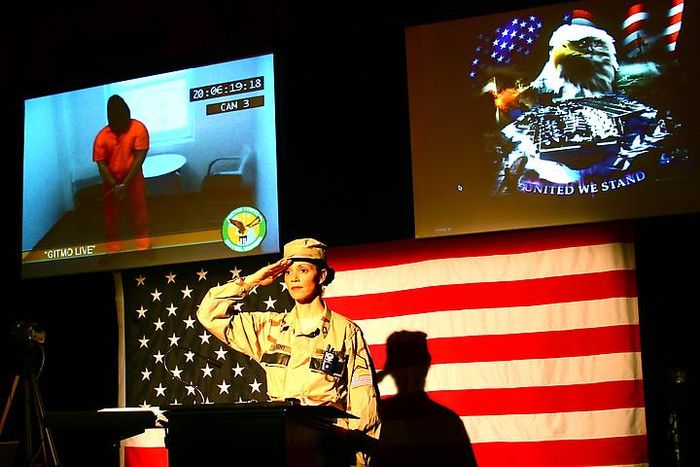 The organizer of the Art Strike also dismissed opposition to the idea of a strike.
"Will the Art Strike topple Trump? No," the organizer says. "Will it galvanize artists, critics, curators, and others in the art world and beyond to resist? It already has. It is a symbolic gesture, but as people who work with images and words we believe in the effectivity of symbolic gestures. It is always times like these when cynics -- like Jonathan Jones of The Guardian -- show their reactionary colors."
Whether the protests – both within and outside the arts communities – have a measurable impact remains to be seen. What is clear is that Trump has elicited strong reactions among artists and entertainers across the United States, and the movement against his brand of ideology will likely continue to gather steam.
"Of course, there will be a long-term protest," the Art Strike organizer notes. "The resistance is just beginning."
Maya Margit is i24news' Culture Correspondent. Follow her on Twitter @mayamargit for all the latest updates on the arts scene in Israel.