French 'Amour' star Emmanuelle Riva dies at 89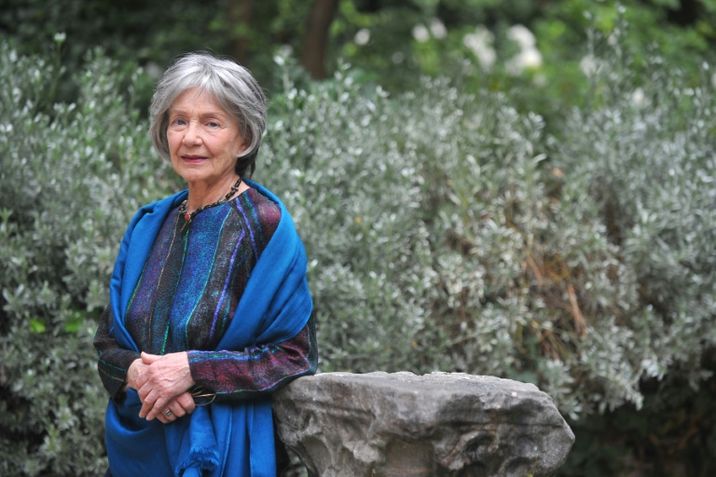 L'actrice française Emmanuelle Riva, le 9 octobre 2012 à Rome
Tiziana FABI (AFP/Archives)
Riva, whose 60-year acting career spanned film, TV, and theatre, was nominated at 86 for best actress
French actress Emmanuelle Riva, star of 1959 classic "Hiroshima Mon Amour" and more recently the oldest best actress Oscar nominee in a late-career revival, died Friday from cancer. She was 89.
Riva died in Paris "after a long illness," her agent, Anne Alvares Correa, told AFP. But Riva "was active until the end," Correa added. 
Riva, whose 60-year acting career spanned film, TV, and theatre, was nominated at 86 for a best leading actress Academy Award for "Amour", which won best foreign film Oscar in 2013.
"Emmanuelle Riva had a deeply impact on French cinema, whether it be with 'Hiroshima mon Amour' ... to invoke a wounded memory or, with 'Amour' ... to invoke the end of life," said French President Francois Hollande.
"She created intense emotion in all of the roles she embodied," Hollande added.
Riva was born on February 24, 1927 in rural France and made her way to Paris at 19 to the dismay of her working-class family.
She took acting lessons, obtaining a scholarship, and began her career on the stage.
That's where famed French New Wave pioneer Alain Resnais spotted her, and he quickly cast her in her first leading feature role in "Hiroshima mon Amour".
The role endeared her to French cinema fans and propelled her into iconic status in her homeland. The film is the story of a brief affair between a French actor and a Japanese architect in post-war Hiroshima.
"Her voice brought the screenplay by Marguerite Duras to life," Gilles Jacob, the former Cannes Film Festival president, told AFP. "She turned it into a unique thing, like something like a religious cantata."
Riva, with her arresting brunette beauty and distinct voice, went on to work with a slew of celebrated European directors, including Jean-Pierre Melville, Georges Franju and Andre Cayatte.      
  Career rebooted at 86 
In more recent years she had been relegated to playing mothers and grandmothers when Austrian director Michael Haneke approached her for "Amour" and rebooted her career.
Haneke, best known for "The Piano Teacher" and "Hidden" ("Cache"), cast Riva in the French-language film as one-half of an octogenarian Parisian couple, Georges and Anne.
The pair lead a contented life until her health takes a turn for the worse, and the pair must deal with her increasing dependence and lack of mobility.
The film was a brutally honest and intense look into the couple's loving relationship and how love helps two individuals through hardship but ultimately destroys them.
"Every individual has many lives within them," Riva told AFP in 2012 during the Cannes Film Festival. "And in this career, we develop all these opportunities and it's exciting."
At the Oscars she lost out for the Oscar to Jennifer Lawrence, who won for "Silver Linings Playbook".
Riva earned a Cesar, the French version of an Oscar, for her performance in "Amour", saying her role "was a liberating experience".
"A great and sublime actress has left us," said French-Armenian film producer Alain Terzian, president of the Cesars.
Despite her cancer, Riva performed at the Villa Medici in Rome last autumn and completed filming on two films, one due out this March and another yet to be released.
Riva never married and had no children, telling the French newspaper Liberation in 2012 she had no desire to saddle herself with either.
"There is great joy in feeling like you can escape yourself to go who knows where," Riva said in 2014 after winning the Beaumarchais Award for best actress.
"They say 'go into the skin of a character', that sounds a bit stupid, but in fact, it's exactly that, with all the flesh and spirit, and heart."