British band White Lies ready for debut performance in Israel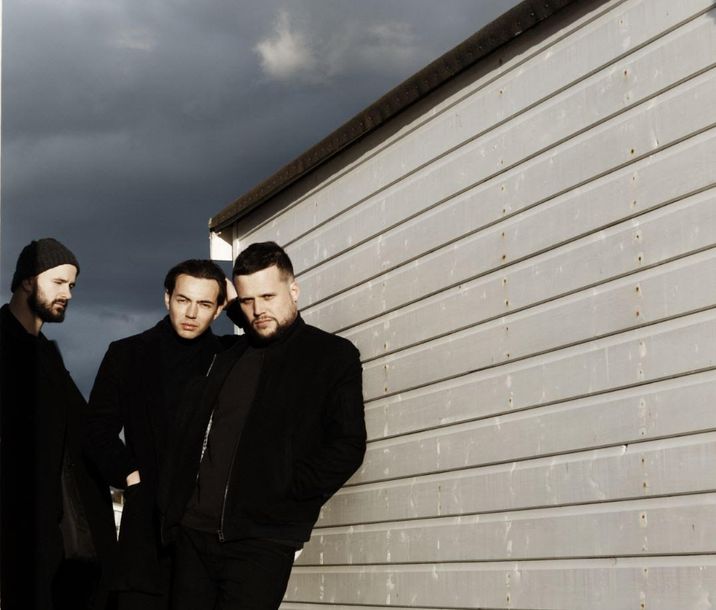 Courtesy of White Lies
White Lies will perform at the Barby Club in Tel Aviv, an iconic venue in Israel for indie rock
From Ealing London, White Lies are giving their first ever Israel show on April 27th, the Indie Rock band better known for their hit songs 'Bigger Than Us', 'To Lose My Life' and 'Farewell To The Fairground' are kicking off an international tour for their latest album titled 'Friends', an album with a particular sound that differentiates it from their previous three records.
i24NEWS spoke to Bassist Charles Cave about the new album and their first ever performance in the "Holy Land".
Ever been to Israel?
"We are so excited to be coming to Israel there is nothing more exciting than playing somewhere for the first time," Cave says.
Your songs have gotten airtime on popular Israeli radio stations, why haven't you performed here before?
"There have been a few opportunities in the past that have fallen though. We have friends that live in [Tel Aviv] and it looks like the most incredible place. I've got some brilliant tips on what to visit and see in Israel, we will try to cram it in in the few days we are here."
This tour is part of which tour?
"Friends - We wrote a song called 'Friends' and we loved it because the album is very much about relationship change but it's not a random word it's very tongue in cheek."
Sorrow and loneliness have been a persistent theme in your songs since your 2009 debut album, 'To Lose My Life...'. Some of the song lyrics from the new album such as 'Hold Back Your Love', 'Don't Want To Feel It All', and 'Take It Out On Me' also have elements of tragedy. What makes 'Friends' unique?
"It's the first album where we took 100% control on production - in the past we needed guidance and we made some brilliant records - but this time we had a certain confidence and experience produce the record ourselves." Cave says.
"Ed Buller – he's produced two records in the past and did a few days of executive production. David Wrench – mixed the record…small but great team," he adds.
"We have been friends for longer than we have been in a band together, Jack and I have been friends since we were 5 years old when we started the band as an extension of our friendship,"
"We kind of figured that if we started a band we could start getting gigs at 15 years old. We can't believe how far we have come, from lugging our stuff on the National Express bus service up and down the country to managers stealing our equipment and running away after we had fired them, it's really been a great learning curve."
Should musicians and celebrities get involved in politics?
"My personal take is that I am not a fan of music and politics. The way I listen to music is not in the hope of receiving some kind of political agenda that I may or may not agree with. Truth is politics is so we can't escape it."
White Lies will perform at the Barby Club in Tel Aviv, an iconic venue in Israel for Rock N' Roll and Indie Rock. Tickets are 185 NIS.
Daniel Campos is a culture correspondent for i24NEWS.