Fatboy Slim to make Tel Aviv debut with Purim holiday gig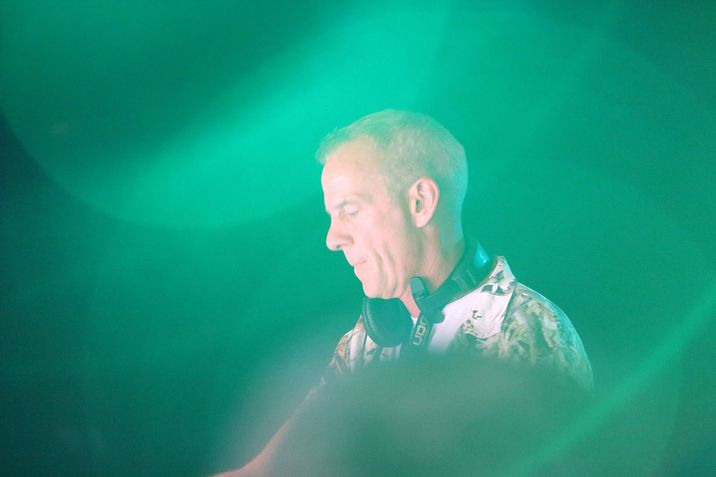 Fatboy Slim
Courtesy
The superstar DJ is a pioneer of the big beat genre that achieved mainstream popularity in the 1990s
Fatboy Slim has practically seen it all during his ongoing touring career that has spanned decades, but there is one jewel in the Middle East he has not crowned just yet.
Despite performing globally at events from the beaches of Brighton, England to the Great Wall of China and selling more than eight million albums worldwide Fatboy Slim is yet to grace the land of Milk and Honey. However, this will all change as he makes his local debut in Tel Aviv on Sunday March 12th.
The superstar DJ musician and record producer/mixer has won 10 MTV Video Music Awards and two Brit awards, first rising to fame in the 1980s as the bassist of the indie rock band The Housemartins.
He is a pioneer of the big beat genre that achieved mainstream popularity in the 1990s, and having been in the business for almost 40 years Fatboy Slim's excitement and love for his work doesn't seem to have degenerated.
"There is always a particular thrill of meeting a brand new audience for the first time and hoping you hit it off with them. It's a chance to make new friends and experience different cultures so broadens the mind and refreshes the experience for me."
Fatboy Slim tells i24NEWS how It's unique for him to be playing somewhere he hasn't been before during such a long career.
We asked him what he knows about the Purim holiday and if he knows that by religious law people need to get drunk
"I love the idea that getting drunk is the religious law! There are many traditions of using religious holidays as an excuse to get drunk but for it to be enforced takes things to a higher level. I have been researching the Purim Holiday and it sounds fascinating, I can't wait to see it first hand."
Do you think he knows that he has to dress up too?
Fatboy Slim's single "The Rockafeller Skank" probably represents the late 90s better than any other single song.
Today Fatboy Slim continues to play massive festival sets, many of which sell out, and he has been credited by multiple venues as one of the most important artists of the early 2000s.
Fatboy Slim comes to Tel Aviv Port's Hanger 11 on March 12. For tickets: www.fatboyslim.co.il