Sound fails twice during Radiohead gig at Coachella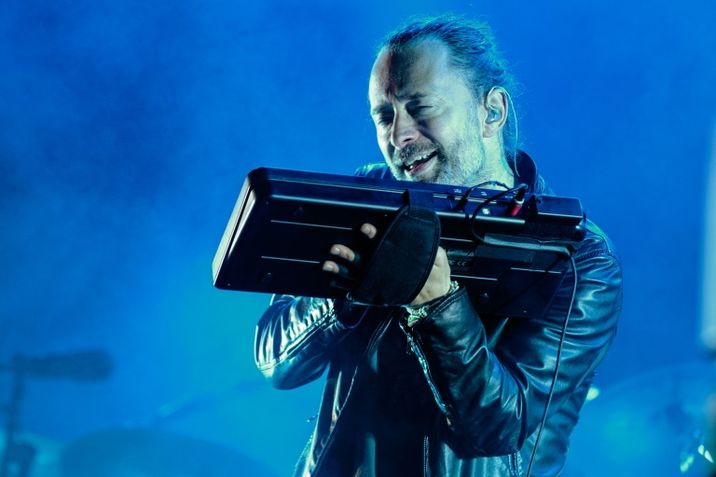 Radiohead's Thom Yorke, pictured in 2016 performing in Austin, Texas
SUZANNE CORDEIRO (AFP/File)
Up to 250,000 people are expected to come to Coachella over two consecutive three-day weekends
Radiohead salvaged a headlining set at the Coachella music festival on Friday, after being forced to quit the stage twice when the audio system repeatedly crashed.
The experimental rock icons, booked for the third time to lead the premier festival in the California desert, played most of two songs in awkward, inadvertent silence with frontman Thom Yorke oblivious that the audience could no longer hear.
After twice retreating from stage to deal with the audio glitches, Radiohead soldiered on with raw renditions of its best-known songs -- including "Creep," the English rockers' 1992 debut single that they have since played sparingly. 
Such glaring technical problems are exceedingly rare for a band the calibre of Radiohead -- long a critical favorite -- or Coachella, one of the world's most lucrative cultural events renowned for its punctilious organization.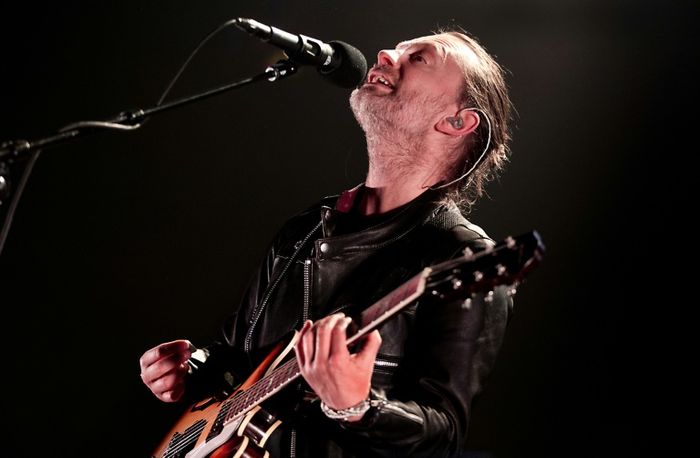 Radiohead opened powerfully underneath a sea of transcendent light-beams and stars -- a "moon shaped pool," in the words of the title of the band's last album.
Three songs in, the group cranked up the energy on "Ful Stop" with a purple-drenched, crater-laden display that had the feel of a lunar landing, but audio issues were soon sorely noticeable with jarring bleeps over the music.
The sound turned off completely two songs later on "15 Step," with lead guitarist Jonny Greenwood appearing to notice problems. But Yorke, locked in his personal zone with his eyes closed and a sound monitor in his ear, jammed away with passion unaware that the crowd could see but not hear.
- Awkwardness for Radiohead -
Similar issues quickly arose again on "Let Down" off Radiohead's seminal 1997 album "OK Computer," with members of the crowd, after a collective groan, singing along to substitute for the inaudible Yorke.
Rarely chatty on stage, Yorke took responsibility for the technical problems and voiced appreciation to the crowd for staying put.
"I'd like to tell you a joke to lighten the mood or something like that, but this is Radiohead, so fuck it," said Yorke -- making, in effect, a joke about the band's grim reputation.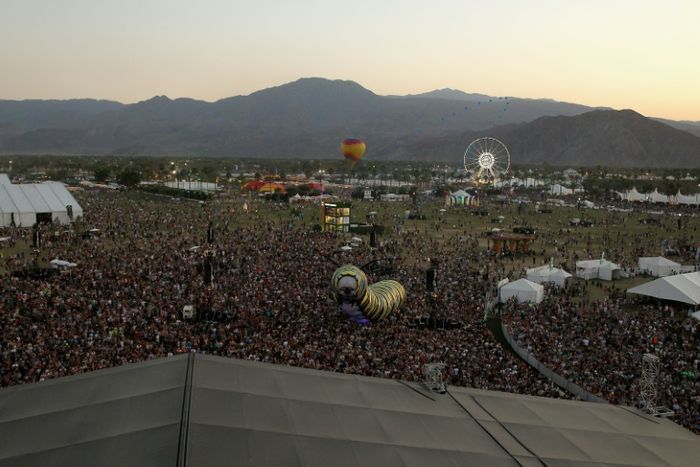 Radiohead stripped back the sound on several subsequent tunes but did not give up the loop effects that have become a band hallmark. And the sound fortunately pulled through for Greenwood's thundering jolts of guitar on "Creep."
The problems came despite growing technological confidence at this year's Coachella, where drones captured crowd footage, cellular reception stayed mostly consistent and a planetarium-style dome led by Hewlett Packard offered festival-goers a 360-degree journey through space.
Up to 250,000 people are expected to come to Coachella over two consecutive three-day weekends, which have identical lineups, after the city council in Indio, California approved a 25 percent rise in attendance.
Lady Gaga is set to headline the festival on Saturday in a preview of her upcoming world tour, while Kendrick Lamar is the final night's headliner in the wake of the acclaimed rapper's latest album release.