EXCLUSIVE: Fiddler on the Roof's Chaim Topol and his memories of Israeli independence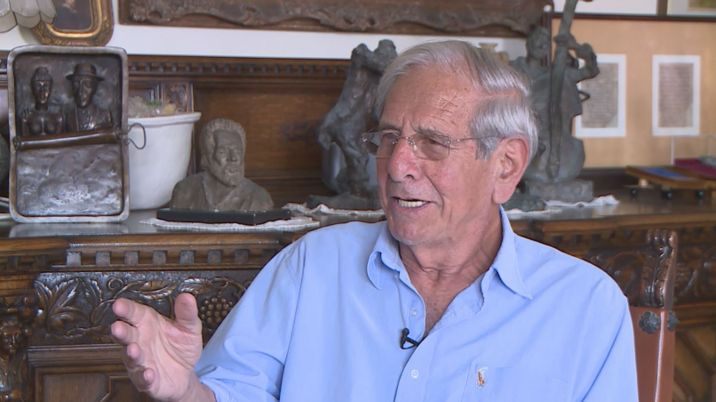 Chaim Topol in his Tel Aviv home on April 30th, 2017
Maya Margit
Actor who embodied the iconic Tevye discusses musical's universality and recalls the outbreak of war in 1948
Chaim Topol is probably Israel's most prominent actor on the world stage.
Born in 1935, Topol's charismatic performances have taken him all around the world. The award-winning actor grew up in the British Mandate of Palestine in a Jewish part of Jaffa, then an Arab city.
It was his role as Tevye in "Fiddler on the Roof" (1971, dir. by Norman Jewison) that would catapult Topol to stardom. The career-defining role was based on a Broadway musical of the same name, itself inspired by Sholem Aleichem's late 19th century tale called "Tevye the Dairyman."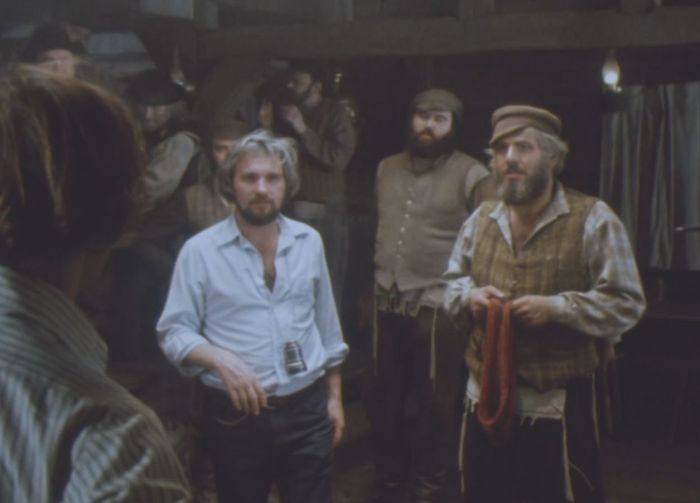 The story of Tevye the milkman and his five daughters struggling to maintain their Jewish identity in the Ukrainian village of Anatevka, then under Imperial Russian rule, struck a chord with audiences across countries and cultures.
Though he played Tevye onstage more than 3,500 times, Topol asserts that he never grew tired of the role.
In 2015, the actor won Israel's most prestigious cultural honor, the Israel Prize for lifetime achievement.
Topol sat down with i24NEWS Culture Correspondent Maya Margit to discuss his role in one of the 20th century's most iconic films, as well as his memories of Israel's foundation.
Why do you think the movie "Fiddler on the Roof" is still so iconic? It tells the story of a very specific time and place.
"I saw it played in the former Yugoslavia, in Turkey, in Greece, and in Japan. When I saw it in Turkey and I sat in the audience, I felt that […] the Turks [watching] were sure that [those wreaking destruction in the wedding scene] are Greeks. When I saw it in Greece, I looked at the audience and they were sure that these guys are Turks. This is Sholem Aleichem. He goes so deep that you don't have to be a Jew to appreciate the display."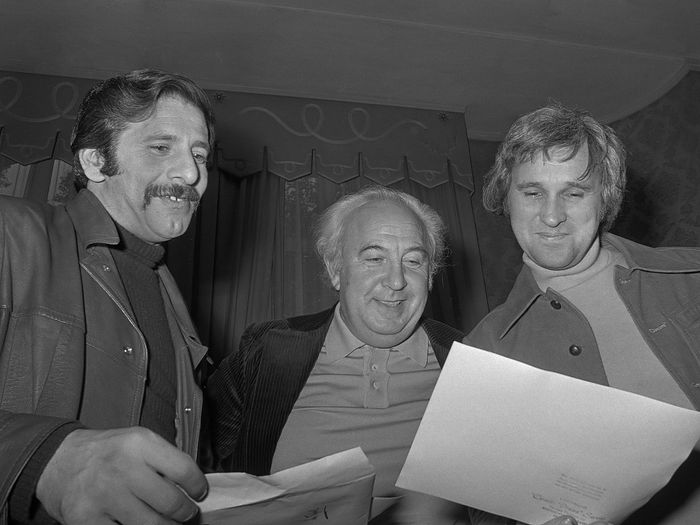 What about the song "If I Were a Rich Man?" It is so iconic now. How did you perform it in such a convincing way?
"[The character of] Tevye the milkman was written in Yiddish – not in English and not in Hebrew. These are translations. The song in Israel goes "If I were a Rothschild", but in America no one knew who Rothschild was so they turned it into 'If I were a rich man,' which I think was very clever.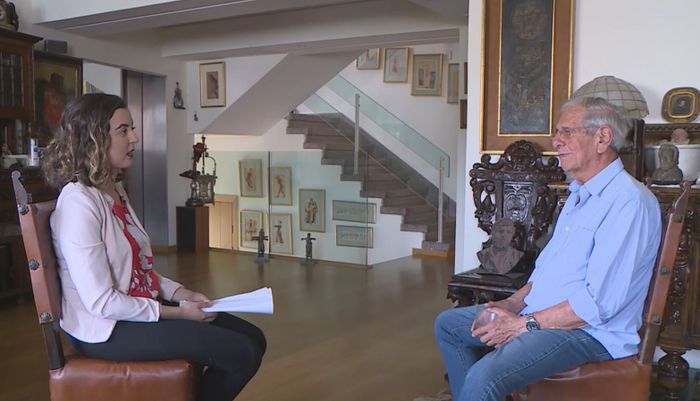 I want to move to the year 1948. You were in Israel at the time, right?
I was actually by chance at the gate [near Tel Aviv's Independence Hall] when David Ben Gurion [proclaimed the State of Israel]. It was a Friday afternoon and it took about 20 minutes. I ran home and told my father that I just heard Ben Gurion declaring Israel's independence. My father was a member of the Haganah (a Jewish paramilitary organization that later formed the heart of the Israel Defense Forces). He listened to me then went to where he had hidden his weapon, put it on and went to where he was supposed to go.
So people were afraid as soon as Israel's independence was declared?
Yes, they knew that some people wouldn't like it, and then it started: Israel's War of Independence.
What was it like for you here during the 1948 Arab-Israeli War? As a child at the time, were you allowed to go out at all or did you have to stay at home?
No, we went to school too, but there were nights where we didn't sleep. We were shelled or we were shelling.
Stay tuned for Part 2 of this exclusive interview with Chaim Topol, where he reminisces about the Six-Day War and discusses what he considers to be his most important work to date. Part 2 will air on June 5, 2017, during an i24NEWS Special Edition marking the 50th anniversary of the Six-Day War.
Maya Margit is a Culture Correspondent at i24NEWS. You can follow her on Twitter @mayamargit for all the latest updates on the arts and entertainment scene in Israel.