Street artists take over a bank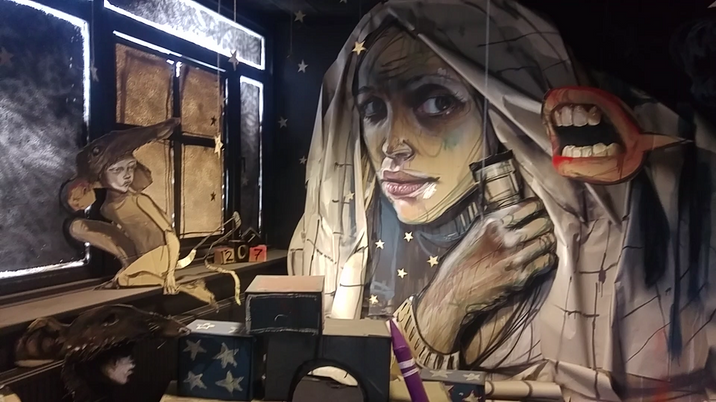 THE HAUS
Polina Garaev/i24NEWS
One room titled 'Make Europe Great Again' envisions what the inside of Donald Trump's mind would look like
BERLIN - What happens when 165 artists from 17 countries take over an empty bank in swanky west Berlin? The answer is five stories of artworks and installations covering every surface, and lines of up to six hours wait at the door.
"It's actually my second time. I was here a few weeks ago and also waited this long," explains Alex, a native New Yorker now living in Berlin. He has been waiting for five hours outside THE HAUS, the bank turned art gallery, and is still nowhere near the entrance.
Yet he has no regrets. "I'm just exited about awesome art ,and it's really inspiring to see project like this in effect."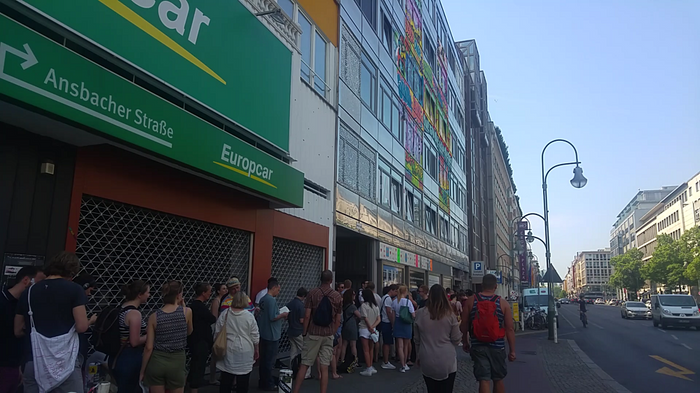 Alex is not alone. Over the past two months, a daily average of 1,500 people visited THE HAUS. In total, over 80,000 visitors, all coming to peek at one of 108 rooms, redecorated floor to ceiling.
"We didn't think about how much success we will have," admitted Kimo Dixon, a member of the Berlin-based street art collective Die Dixons, which initiated the project.
"The only thing we wanted is to call all the local artists, our friends, and do one thing together. But during the work on THE HAUS, you could feel that it was going to be big."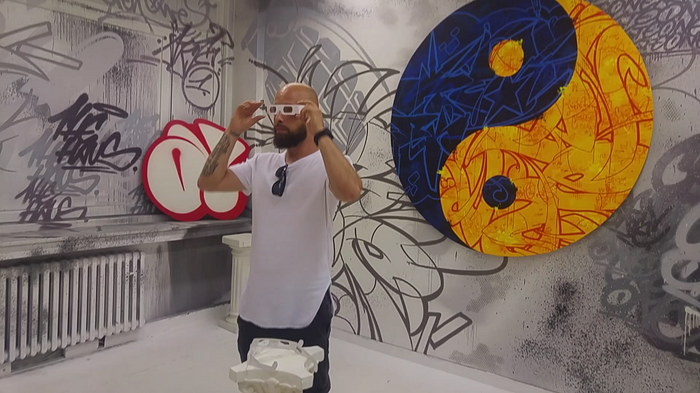 Some rooms share the artist's perspective with the visitor, others display optical illusions or come alive under UV light. Every surface is decorated, occasionally with environmental or anti-consumerism messages. One room, with the sticker "Make Europe Great Again" over the door, even envisions what the inside of Donald Trump's mind would look like.
"It was amazing to meet so many different artists, so many opinions, and to be involved in the biggest graffiti and street art event in the world ever," said Señor Schnu, a street artist from Aachen, Germany. He used yogurt to cover an entire room in living moss. "It's very rare to have this freedom. In a gallery I could never do such work."
"This place is home to me, I'm here with all my brothers and sisters. This is real liberty," agreed Guillermo S. Quintana, an artist from Mexico City. He used his heritage and childhood memories as inspiration when repainting the fourth floor bathrooms. "I think most of us don't realize how much of an important breakthrough this is in the street art scene."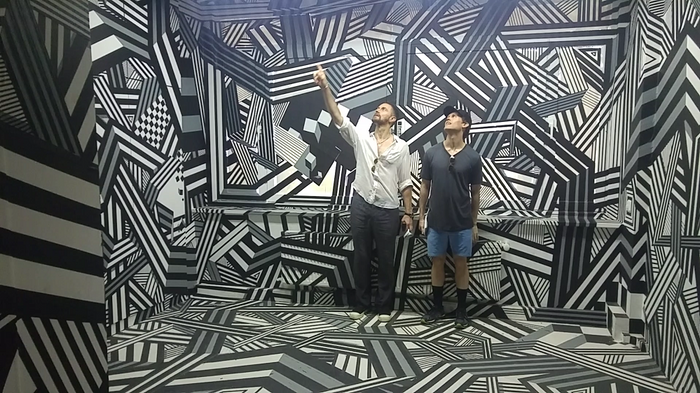 Die Dixons rented the building in October. In January they began the redesign, with some rooms taking a day to complete while others took three months. One artist even lived in his room for two months before deciding which art to create, revealed one of his colleagues. In April the exhibition opened for two months, and now it all disappears.
After closing their doors for the last time at midnight on Wednesday, the artists picked up sledgehammers and destroyed their own works, ahead of the building's demolition in June to make room for a luxury apartment building.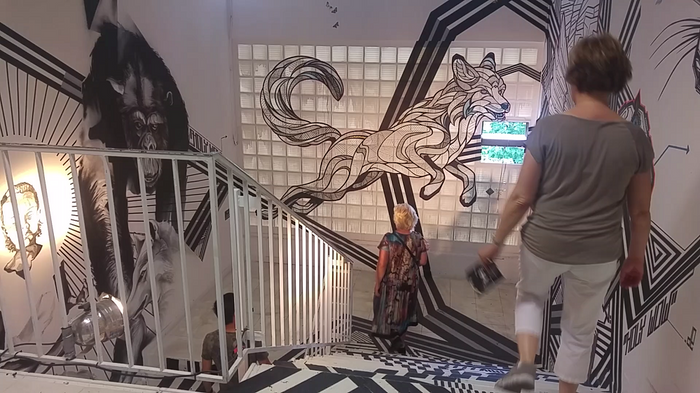 "Nothing leaves the building, everything turns into dust," decided the artists, banning visitors from taking any photos and making sure they exit THE HAUS only with their memories. "We will not publish any works online later. If you haven't seen THE HAUS you will never see THE HAUS," stressed Dixon.
"Since telephones and mobile devices are not allowed, people really need to focus on what they see – and this is a new experience nowadays, when everyone is watching life through their phones. We wanted to give them a real experience," he explained.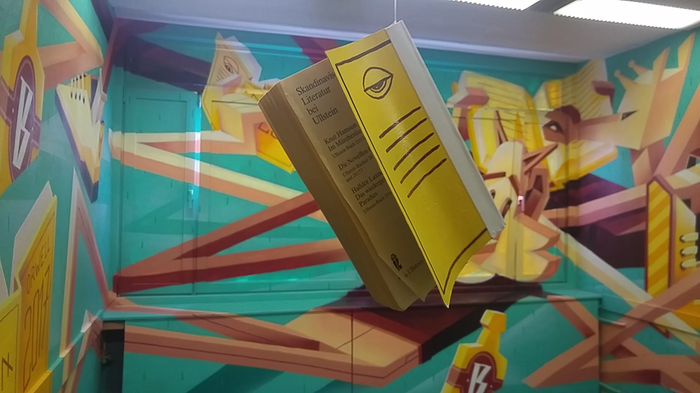 There is also beauty in the destruction, argued Quintana, telling of the planned destruction with the same passion and enthusiasm he introduced his work just minutes before. "I'm looking forward to this moment, to break everything and make everything disappear. All of us are, that's why we joined this project."
That is the essence of street art, he says. "It is always temporary; you know that any day someone can come and paint over you piece. But our society wants to capture everything, nothing is just in the moment. To think that beauty can be preserved, that is the real illusion."
Polina Garaev is the i24NEWS Germany correspondent