George and Amal Clooney welcome birth of twins: publicist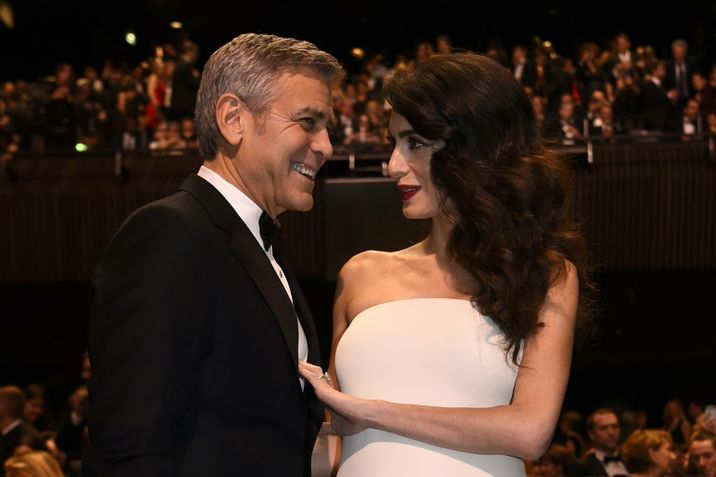 L'acteur américain George Clooney (g) et son épouse Amal Clooney, le 24 février 2017 à Paris
bertrand GUAY (AFP/Archives)
Amal Clooney's parents 'over the moon'
George and Amal Clooney welcomed their twin babies, Ella and Alexander, on Tuesday morning in London, the actor's publicist said.
"This morning Amal and George welcomed Ella and Alexander Clooney into their lives," Stan Rosenfeld said on behalf of the couple. "Ella, Alexander and Amal are all healthy, happy and doing fine."
"George is sedated and should recover in a few days."
The 39-year-old human rights lawyer and 56-year-old Hollywood star -- both first-time parents -- tied the knot in Venice in 2014.
News of the birth of the twins set social media abuzz.
"Amal Clooney gives birth to twins with beautiful, average names," read one tweet.
"Welcome to the world, Ella and Alexander Clooney," said US talk show host Ellen DeGeneres. "Congratulations, George and Amal, or as I'm now calling you, Ocean's Four."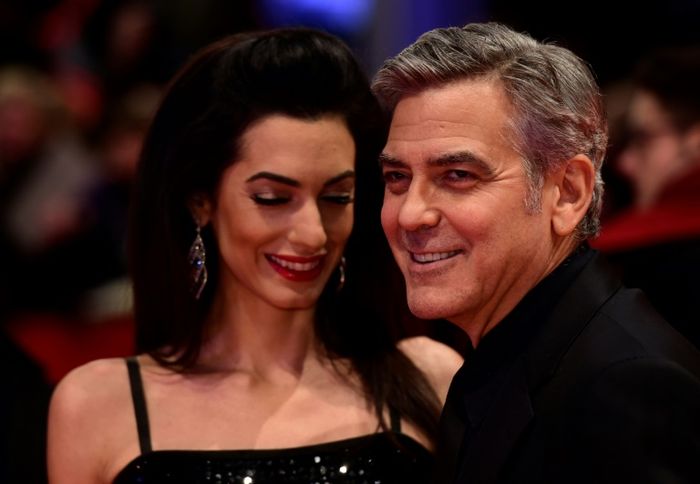 Amal Clooney's parents said they were elated Tuesday to welcome their twin grandchildren Ella and Alexander, and added that the birth had gone well.
"They are in great health, all is perfect," Amal's father Ramzi Alamuddin, who lives in Beirut, told AFP. "I am very happy for them, (Amal and George) will be great parents."
He added that he had spoken with his daughter and son-in-law after the birth and hoped to travel to London soon to meet his grandchildren.
Amal's mother Baria, reached in London, where she was in hospital with her daughter, said everyone was doing well.
"We are over the moon," she said in an interview. "It was a beautiful delivery. The babies are beautiful and are doing well."