ADL expresses concern over Jay-Z lyrics about Jews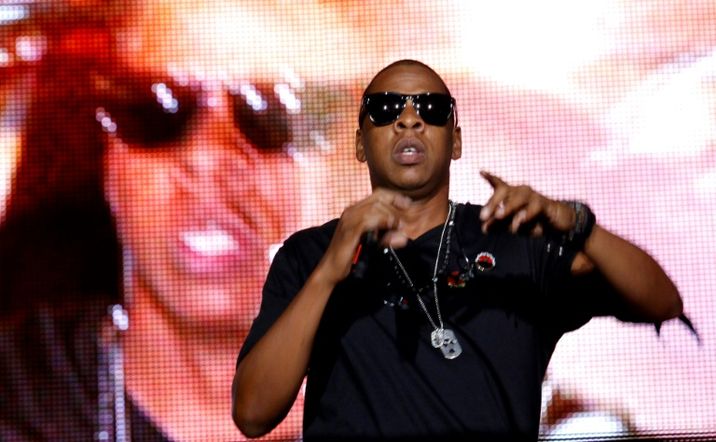 Jay Z's new album will be the rapper's first since "Magna Carta Holy Grail" in 2013
NIKLAS LARSSON (SCANPIX SWEDEN/AFP)
A line on the track 'The Story of OJ' came under scrutiny for being possibly anti-Semitic
The Anti-Defamation League responded to the accusations on Saturday that US rapper Jay-Z was anti-Semitic for his lyrics, "Jewish people own all the property in America," stating that it did not believe it was the rapper's intent to promote anti-Semitism, but was cause for concern.
"We do not believe it was Jay-Z's intent to promote anti-Semitism," said the ADL in a statement released Friday. "On the contrary, we know that Jay-Z is someone who has used his celebrity in the past to speak out responsibly and forcefully against the evils of racism and anti-Semitism."
However, the Jewish NGO voiced concerns over the lyric as it seemed "to play into deep-seated anti-Semitic stereotypes about Jews and money."
"The idea that Jews 'own all the property' in this country and have used credit to financially get ahead are odious and false. Yet, such notions have lingered in society for decades, and we are concerned that this lyric could feed into preconceived notions about Jews and alleged Jewish 'control' of the banks and finance."
The track featured on the rap mogul's latest album "4:44" generated a fair amount of buzz for its soul-bearing lyrics, which include an admission of infidelity and apology to wife Beyonce, and an outpouring of love for his mother whom he reveals to be lesbian.
But a line on the track "The Story of OJ" came under scrutiny for being possibly anti-Semitic.
"You wanna know what's more important than throwin' away money at a strip club? Credit. You ever wonder why Jewish people own all the property in America? This how they did it," Jay-Z raps.
Twitter users criticized the line, apparently intended as praise of the savvy of investment and credit building, for evoking common stereotypes of Jews: That they are all wealthy, and that they dominate property markets.
Jay-Z, whose "4:44" marks a return to rap after a four-year hiatus, has been outspoken against racism in the past, and race politics are a common theme throughout the album.
The rapper appeared alongside fellow music mogul Russell Simmons in a 2006 public service announcement condemning racism and antisemitism.
"What's not cool is antisemitism. It's a long word for racism. Antisemitism and racism are the same thing. Don't let anyone tell you otherwise," Simmons says in the clip.
"Speak out against anything racist, any kind of bigotry the minute you hear it. Let's fight all types of racism and antisemitism together," he says.
"Don't be silent, remember, we are one. One voice," Jay-Z adds.
You need to be logged in in order to post comments. Sign up or log in
J Z does not understand English!