Radiohead festival performance met with pro-Palestinian protests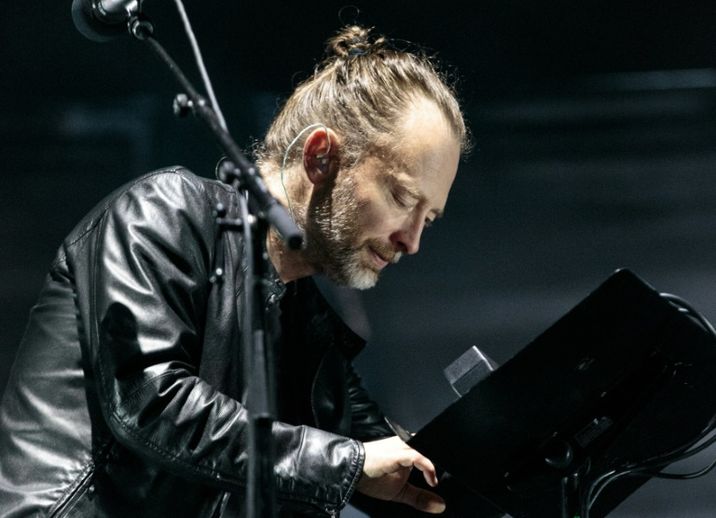 Radiohead frontman Thom Yorke performs in Austin, Texas, in October 2016
SUZANNE CORDEIRO (AFP/File)
The experimental rock icons are due to play in Tel Aviv on July 19 despite calls for the band to boycott
At a performance by Radiohead on Friday night at Scotland's TRNSMT Festival, pro-Palestinian protesters waved giant flags and a "Radiohead: #canceltelaviv" sign, and held demonstrations outside the venue.
The Glasgow Boycott, Divestment and Sanctions (BDS) action network claims that in response to the protests, the band's frontman Thom Yorke, gestured with his middle finger and muttered "some f***ing people."
It could not be independently verified that Yorke made the gesture, or that it was directed towards the BDS activists.
The experimental rock icons are scheduled to close their tour on July 19 in Tel Aviv but artists including Roger Waters have urged Radiohead to heed Palestinian activists' calls to shun Israel.
Radiohead frontman Thom Yorke responded that the campaign sowed divisions that fueled right-wing leaders such as Israeli Prime Minister Benjamin Netanyahu, US President Donald Trump and British Prime Minister Theresa May.
"All of this creates divisive energy. You're not bringing people together. You're not encouraging dialogue or a sense of understanding," Yorke told Rolling Stone magazine.
"Now if you're talking about trying to make things progress in any society, if you create division, what do you get? You get f-cking Theresa May. You get [Israeli Prime Minister Benjamin] Netanyahu, you get f-cking Trump. That's divisive."
"It's such an extraordinary waste of energy. Energy that could be used in a more positive way," he continued.
The petitioners -- who also include Nobel Prize-winning anti-apartheid icon Desmond Tutu, novelist Alice Walker and Thurston Moore of alternative rock pioneers Sonic Youth -- in an open letter pointed to Radiohead's past activism.
The British band has played concerts to support Tibetan rights, Amnesty International and the battle against climate change.
Yorke called it "patronizing in the extreme" to presume Radiohead is unfamiliar with the Israeli-Palestinian conflict, pointing out that guitarist Jonny Greenwood's wife is an Israeli Arab.
"It's really upsetting that artists I respect think we are not capable of making a moral decision ourselves after all these years," he said.
"It's deeply disrespectful to assume that we're either being misinformed or that we're so retarded we can't make these decisions ourselves."
"They talk down to us and I just find it mind-boggling that they think they have the right to do that," he said.
The campaign took on a personal dimension as Nigel Godrich, the longtime Radiohead producer often considered the band's sixth member, produced the latest album by Waters, the most vocal artist in pressing the Israel boycott.