Tel Aviv's Hotel Montefiore celebrates the summer season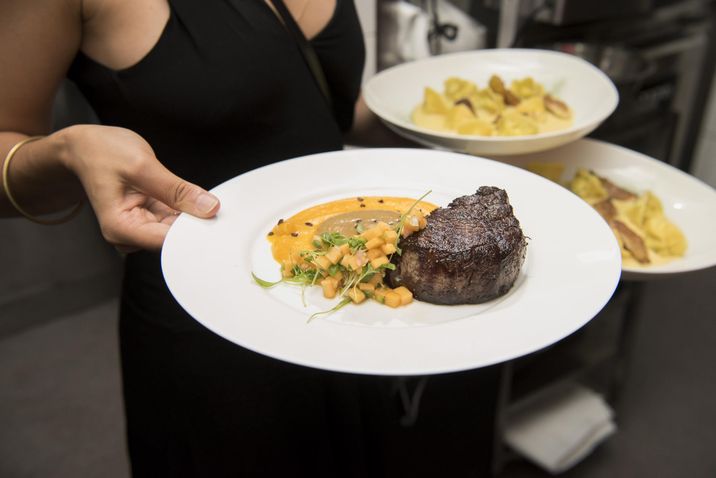 Beef Tenderloin Seared Acorn squash
Anatoly Michaello
So many excellent restaurants have opened in Tel Aviv and Jaffa in recent years that it is true to say that the City has become a culinary destination for gourmets and gourmands alike.
Hotel Montefiore has been open for almost a decade now. Once a private residence it was one of the first boutique hotels to open in Tel Aviv and despite having only twelve bedrooms it has remained popular with many guests returning year after year.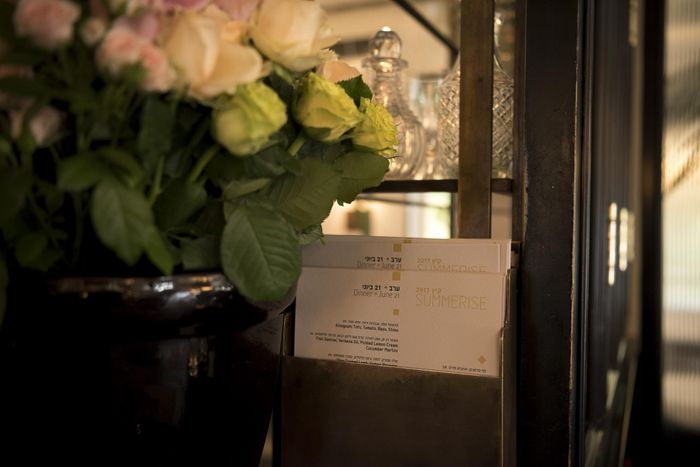 What the Montefiore lacks in size it makes up for in quality and this is especially true of the ground floor restaurant expertly managed by Executive Chef Shlomi Harari and his young kitchen brigade.
Although the menu is described as "French-Vietnamese" the restaurant, which is decorated in art deco retro chic - think white linen table cloths, book lined walls and beautiful table lighting - also churns out luxurious versions of hotel staples such as club sandwiches, omelettes, salads, and the now almost de rigueur afternoon tea.
To celebrate the Solstice, the longest and lightest day of the year, Hotel Montefiore created Summerise a special one day menu based on seasonal ingredients which Chef Harari described as "a taste of Israel in the sun."
Two cocktails were on the menu, the Jungle Bird or the Atlantic Flux and both contained enough alcohol to allow you to admire the handsome waiter who was at your beck and call for the evening.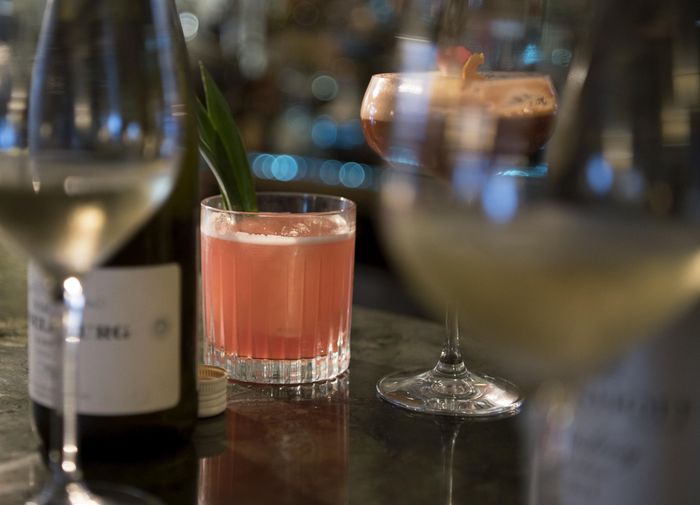 As the Jungle Birds flew you sunk deeper into the plush leather seating set amidst the enormous palms dotted around the room, the perfect setting for a flowing conversation, always a positive sign of an enjoyable night ahead.
Extraordinary starters were served; ascetically delightful yet still incredibly tasty, including some hot and crispy crab puffs and a very authentic slow cooked lamb which was finished with a cumin chutney. With more of an eye on the East the sashimi with verbana oil, pickled lemon and finished with a cream cucumber Martini followed with the kinogoshi tofum tomato which was simply chopped tomatoes in a delicate and fragrant miso based sauce. All outstanding.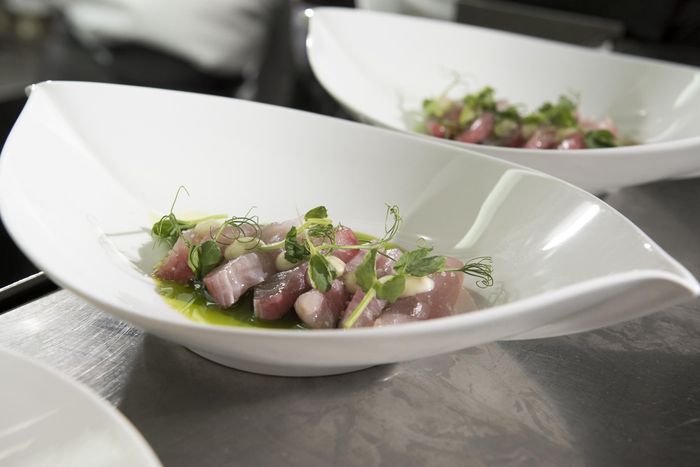 For main course came tortellini filled with a pungent but creamy blue Stilton which was well balanced with sweet corn roasted figs, a perfectly cooked piece of wild sea Bass served with pickled summer greens and with more of an eye on the West, a duck breast served with grilled endive and a seared beef tenderloin that was almost Kobe in taste.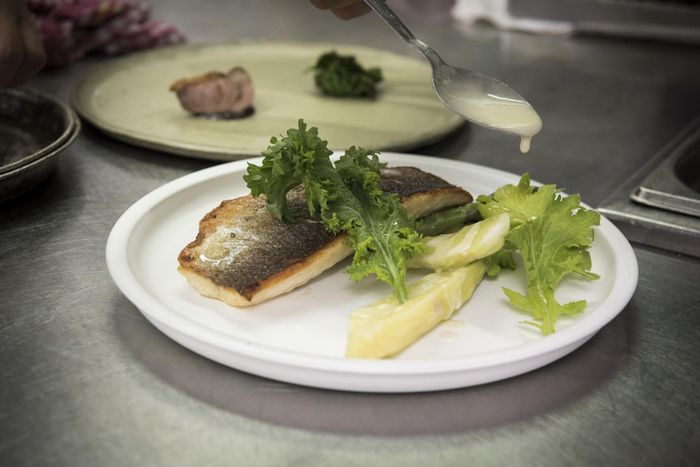 Compelled to eat dessert fresh berries were served with crème fraiche and a rich chocolate ice cream, both simple yet impeccable.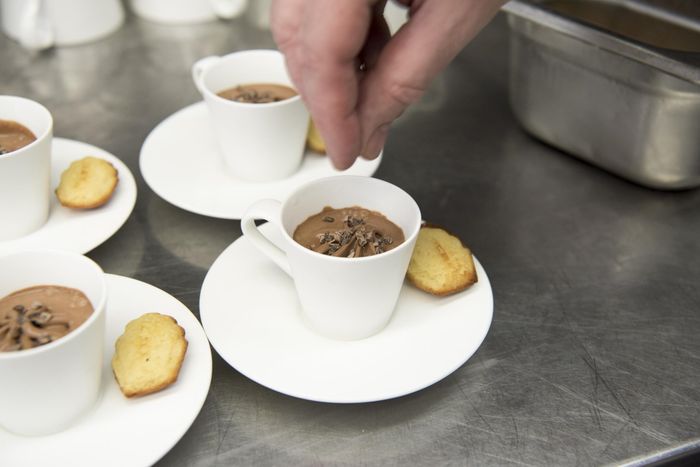 The restaurant at the Hotel Montefiore is almost a facsimile of Tel Aviv today - busy, bustling, a place to be seen and to relax and enjoy yourself whether you are on holiday or on business and want perfectly executed and served food no matter the time of day.